CCCH9021 China: Culture, State and Society
Chinese Business Practice and Society: Past and Present

[This course is under the thematic cluster of 'Sustaining Cities, Cultures, and the Earth'.]
---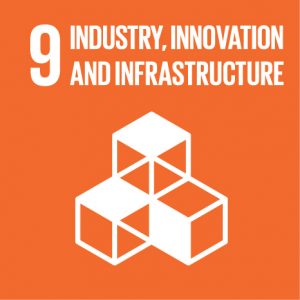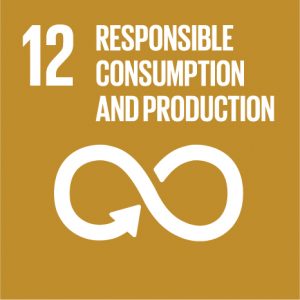 Course Description
This course is designed to develop a basic understanding of Chinese business in its societal context. Taking New Institutional Theory as an intellectual framework, the course discusses how social and political institutions interact with business activities in Chinese society from a historical perspective. The course first introduces New Institutional Theory. It then reviews the business models of the major Business Groups in traditional China and the Chinese State-owned and non-State-owned Enterprises under the Communist regime. Under the institutional framework, the discussion focuses on analyzing what are the essential features of the political and social contexts for Chinese businesses; how these contextual features have shaped the operation and competitiveness of Chinese businesses on the one hand, and, have been modified with the development of business activities on the other hand. The major themes include: government business relations, distinctive business culture and relationships among themselves and with other social institutions in China, and more recently, the effects of globalization. The discussion is divided into two parts: Chinese business and society in the Dynastic Eras and the Republic of China before 1949 and, their dissolution, transformation, and re-creation afterwards.

Course Learning Outcomes
On completing the course, students will be able to:
Demonstrate understanding of New Institutional Theory and explain how institutions interact with business activities in a society.
Identify the social and political factors that affect the performance and decisions of Chinese businesses in historical periods before and after 1949.
Demonstrate understanding of how businesses are organized and relations are managed to achieve business goals in a social context.
Work with others to identify critical "success formula" in business operations.
Analyze, in collaboration with fellow students, the opportunities and challenges facing Chinese businesses in the global economy.
Offer Semester and Day of Teaching
Second semester (Wed)
---
Study Load
| | |
| --- | --- |
| Activities | Number of hours |
| Lectures | 24 |
| Tutorials | 12 |
| Fieldwork / Visits | 8 |
| Reading / Self-study | 50 |
| Assessment: Essay / Report writing | 40 |
| Assessment: Group projects | 24 |
| Total: | 158 |
Assessment: 100% coursework
| | |
| --- | --- |
| Assessment Tasks | Weighting |
| Participation in lectures and tutorials | 30 |
| Group project (presentation) | 40 |
| Essay | 30 |
---
Required Reading
Abrami, R. M., Kirby, W. C., & McFarlan, W. F. (2014, March). Why China can't innovate and what it's doing about it. Harvard Business Review, 92(3), 107-111.
Celly, N. (2013). Tencent: Expanding from China to the world. ACRC Case, 13/528C.
Gu, W. (2013, October 3). China's second-generation entrepreneurs a different breed. The Wall Street Journal. From http://www.wsj.com
Huang, Y. (2014). What's next for the Chinese economy? MIT Solan Management Review, 55.4(Summer 2014): 35-39.
Kroll, E. (2007, November 9). The Rong family: A Chinese business history. Harvard Business School Case, 9-308-066.
Liu, K. W. (1988, February). Chinese merchant guilds: An historical inquiry. Pacific History Review, 57(1), 1-23.
Naughton, B. (2007). The Chinese economy: Transitions and growth. Cambridge, MA: MIT Press. [Chap. 3]
Pei, M. (2007, October). Corruption threatens China's future. Carnegie endowment publication. From http://carnegieendowment.org/2007/10/09/corruption-threatens-china-s-future/1m68
Redding, G., & Witt, M. A. (2007). The future of Chinese capitalism: Choices and chances. Oxford; New York: Oxford University Press. [Chap. 2]
Wang, K., Zhang, X., & Goodfellow, R. (2005). China business culture: Strategies for success [Reprinted ed.]. London: Thorogood. [Chap. 2]
Wong, G. (1996). Business groups in a dynamic environment: Hong Kong 1976-1986. In G. G. Hamilton (Ed.), Asian business networks (pp. 87-113). Berlin: Walter de Gruyter.
Recommended Reading
Chan, K. Y. (1996). The management of modern business in Republican China: The case of Liu Hongsheng and his enterprise, 1920-1937. In Chinese Business Conference & University of Hong Kong (Eds.), The rise of business corporations in China from Ming to present. Hong Kong: Centre of Asian Studies, University of Hong Kong.
Chung, W. K. (1996). The organization of Chinese business in Hong Kong during the 1940s. In Chinese Business Conference & University of Hong Kong (Eds.), The rise of business corporations in China from Ming to present. Hong Kong: Centre of Asian Studies, University of Hong Kong.
Chung, W. K., & Hamilton, G. G. (2009, January). Getting rich and staying connected: The organizational medium of Chinese capitalists. Journal of Contemporary China, 18(58), 47-67.
Faure, D. (1996). Capitalism and the history of Chinese capitalism. In Chinese Business Conference & University of Hong Kong (Eds.), The rise of business corporations in China from Ming to present. Hong Kong: Centre of Asian Studies, University of Hong Kong.
Liu, H. (2009). Chinese business: Landscapes and strategies. London; New York: Routledge. [Chaps. 1- 4]
Lufrano, R. J. (1997). Honorable merchants: Commerce and self-cultivation in late imperial China. Honolulu: University of Hawaii Press. [Chaps. 1, 4, 5]
Redding, G., Wong G., & Leung, W. (2013, December). Hong Kong: Hybrid capitalism as catalyst. Oxford Handbooks Online.
Wang, K., Zhang, X., & Goodfellow, R. (2005). China business culture: Strategies for success (Reprinted ed.). London: Thorogood. [Chaps. 1, 3]
---
Course Co-ordinator and Teacher(s)
Course Co-ordinator
Contact
Dr G.Y.Y. Wong
School of Business, Faculty of Business and Economics
Tel: 3917 1016
Email: gilwong@business.hku.hk
Teacher(s)
Contact
Dr G.Y.Y. Wong
School of Business, Faculty of Business and Economics
Tel: 3917 1016
Email: gilwong@business.hku.hk