CCCH9035 China: Culture, State and Society
Music Along the Silk Road

[This course is under the thematic cluster of 'Sustaining Cities, Cultures, and the Earth'.]
---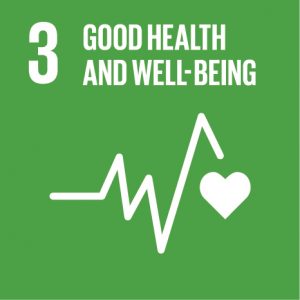 Course Description
The Silk Road has long facilitated dynamic cultural exchanges, many of which were manifested in various musical traditions that flourished along the ancient conduit. This course examines some of these musical traditions and treats each of them as a cultural process, focusing on the spread and development of these orally-transmitted art forms, thereby highlighting the complexity of Chinese culture by way of its interaction with other cultures on the Silk Road.
In this course, the Silk Road is understood as an ever-changing series of peoples, places, and musical traditions. Through examining a broad range of these pre-modern Eurasian musical cultures, the course helps students move beyond their preconceived understanding of music, open their minds and ears to musics of the past, and interpret interconnections between past and present.
By exploring the globalized music scene of the Silk Road as a product and reflection of culture, the course nurtures critical intellectual enquiry and self-reflection across a wide range of socio-cultural issues, so as to enable students to be aware of the wider world, to respect and value diversity, and to understand how the world works culturally, socially, and politically.
The course is designed for students of all disciplines. No prior knowledge of music is required.

Course Learning Outcomes
On completing the course, students will be able to:
Outline the historical and geographical setting of the Silk Road.
Identify and appreciate the musical features of a broad range of Silk Road music traditions.
Describe musical exchanges between China and other Eurasian musical cultures.
Describe and critically examine the historical and cultural importance of the Silk Road towards the construction of China's nationhood.
Appraise and evaluate musical and cultural relevance of contemporary East-meets-West performances.
Offer Semester and Day of Teaching
Second semester (Wed)
---
Study Load
| | |
| --- | --- |
| Activities | Number of hours |
| Lectures | 24 |
| Tutorials | 12 |
| Reading / Self-study | 48 |
| Assessment: Essay / Report writing | 20 |
| Assessment: Presentation (incl preparation) | 15 |
| Assessment: Mid-term test (incl preparation) | 20 |
| Assessment: Reading journal | 12 |
| Total: | 151 |
Assessment: 100% coursework
| | |
| --- | --- |
| Assessment Tasks | Weighting |
| Research paper | 40 |
| Reading journal | 10 |
| Presentation | 10 |
| Mid-term test | 30 |
| Tutorial participation | 10 |
---
Required Reading
Fletcher, P. (1997). World musics in context: A comprehensive survey of the world's major musical cultures. New York: Oxford University Press. [Chaps. 7, 8, 10]
Hobsbawm, E. J., & Ranger, T. O. (1983). The invention of tradition. Cambridge: Cambridge University Press. [Chap. 1]
Wood, F. (2002). The Silk Road: Two thousand years in the heart of Asia. Berkeley, CA: University of California Press. [Chaps. 1, 3, 5]
Recommended Reading
Clark, M. (2005). Sounds of the Silk Road: Musical instruments of Asia. Boston, MA: MFA Publications.
Grotenhuis, E. (Ed.). (2002). Along the Silk Road. Washington, DC: Arthur M. Sackler Gallery, Smithsonian Institution.
Hopkirk, P. (2001). Foreign devils on the Silk Road: The search for the lost cities and treasures of Chinese Central Asia. Oxford University Press.
Whitfield, S. (2004). Aurel Stein on the Silk Road. London: British Museum.
Recommended Website(s)
---
Course Co-ordinator and Teacher(s)
Course Co-ordinator
Contact
Dr Y.Z. Yang
School of Humanities (Music), Faculty of Arts
Tel: 3917 5738
Email: yuanzhen@hku.hk
Teacher(s)
Contact
Dr Y.Z. Yang
School of Humanities (Music), Faculty of Arts
Tel: 3917 5738
Email: yuanzhen@hku.hk