CCGL9004 Global Issues

Governance and Democracy in the Age of Globalization

[This course is under the thematic cluster of 'Sustaining Cities, Cultures, and the Earth'.]
---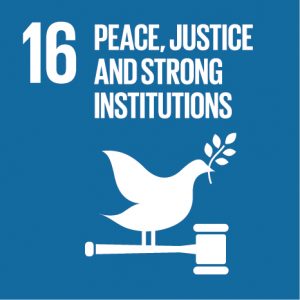 Non-Permissible Combination: 
CCGL9006 Asian Regional Governance in an Age of Globalization /
CCGL9035 Challenges of Global Governance: Past and Present
Course Description
How can global problems and issues be solved when there is no global government? This issue-driven course explores how the world is likely to be governed in the 21st century.
We will examine some of the most important issues and challenges facing the world today: structural changes in the international order; conflicts and global security; and the impact of cross-border crime and migration on the social stability and the wellbeing of societies. The course elucidates how these challenges are being addressed by a growing variety of actors, some of which are beyond the control of nation-states.
The aim is to raise your awareness of the risks globalization poses to state-based governance in general and democracy in particular. The course illustrates the connection between global developments (which often impact on individual societies but can no longer be controlled by them) and the need to bring about effective decision-making arrangements. But how accountable, transparent, and open are these new governance mechanisms? We will analyze the interplay of state-based and international institutions, regimes, and agreements, as well as the emerging impact of private and non-state actors. The aim is to critically reflect on the evolution of global governance and explore solutions to stem the erosion of democracy.

Course Learning Outcomes
On completing the course, students will be able to:
Compare, explain, and differentiate the basic concepts, terminology, modes, and mechanisms of governance at the global level.
Apply conceptual and theoretical frameworks to explore the factors, conditions, and processes which impact on the way governance is administered.
Evaluate and critically reflect on how democratic forms of governance are challenged by globalization.
Appraise the limitations of strictly national forms of governance and the need for cooperation among diverse stakeholders on a global level.
Offer Semester and Day of Teaching
Second semester (Wed)
---
Study Load
| | |
| --- | --- |
| Activities | Number of hours |
| Lectures | 24 |
| Tutorials | 12 |
| Reading / Self-study | 40 |
| Assessment: Essay / Proposal writing | 30 |
| Assessment: Small-group presentation (incl preparation) | 5 |
| Assessment: Reading review | 15 |
| Total: | 126 |
Assessment: 100% coursework
| | |
| --- | --- |
| Assessment Tasks | Weighting |
| Reading review | 25 |
| Research proposal and outline for the essay | 10 |
| Research paper | 40 |
| Small-group tutorial presentation | 25 |
---
Required Reading
Selections from:
Berggruen, N., & Gardels, N. (2013). Intelligent governance for the 21st century: A middle way between West and East. Cambridge: Polity.
Bhagwati, J. (2010, January/February). Banned aid: Why international assistance does not alleviate poverty. Foreign Affairs.
Bremmer, I. (2012). Every nation for itself: Winners and losers in a G-zero world. London: Portfolio Penguin.
Cardoso, F. H., Gaviria, C., & Zedillo, E. (2009, February 23). The war on drugs is a failure. The Wall Street Journal. From http://online.wsj.com/article/ SB123535114271444981.html#printMode
Gottlieb, S., & Lorber, E. (2014, August 5). The dark side of interdependence: How global ties tied our hands in Russia. Foreign Affairs.
Held, D. (1997). Globalization and cosmopolitan democracy. Peace Review 9(3), 309-314. From http://search.proquest.com/docview/217540969/fulltextPDF/1343619BCDD7BBD1826/3? accountid=14548
Held, D. (2011, October 17). From the American Century to a cosmopolitan order. From http://www.opendemocracy.org.
Keohane, R. O., & Nye, J. S. (2001). Power and interdependence (3rd ed.). New York: Longman.
Kupchan, C. (2012). Centrifugal Europe. Survival, 54(1), 111-118. From http:// dx.doi.org/10.1080/00396338.2012.657539
Mazower, M. (2012). Governing the world: The history of an idea. London: Allen Lane.
Naím, M. (2012, May/June). Mafia Wars: Organised crime takes office. Foreign Affairs.
Naím, M. (2003). The five wars of globalization.  Foreign Policy, 134, 28-37. From http://search.proquest.com/docview/224034761/fulltextPDF/134361AE20C288410FE/9?accountid=14548
O'Neill, S. (2011). How Mexico can win the drug war, Colombia's way. Council of Foreign Relations. From http://www.cfr.org/mexico/mexico-can-win-drug-war-colombias-way/p25298
Patrick, S. (2014, January/February). The unruled world: The case for good enough governance. Foreign Affairs. 
Rawlins, A. (2011). Mexico's drug war. Council on Foreign Relations. From http://www.cfr.org/mexico/mexicos-drug-war/p13689
Stiglitz, J., & Squire, L. (1998). International development: Is it possible? Foreign Affairs, 110, 138-151.
United Nations. Charter of the United Nations. From http://www.un.org/en/documents/charter/
Western, J., & Goldstein, J. (2011, November/December). Humanitarian intervention comes of age: Lessons from Somalia to Libya. Foreign Affairs.
Recommended Reading
Baylis, J., Smith, S., & Owens, P. (Eds.). (2008). The globalization of world politics: An introduction to international relations (4th ed.). Oxford; New York: Oxford University Press.
Griffiths, M. (Ed.). (2005). Encyclopedia of international relations and global politics. London; New York: Routledge.
Grugel, J., & Piper, N. (2007). Critical perspectives on global governance: Rights and regulation in governing regimes. Abingdon, UK; New York: Routledge.
Held, D., & McGraw, A. (Eds.). (2003). The global transformation reader: An introduction to the globalization debate (2nd rev. ed.). Cambridge: Polity Press.
Lechner, F. J., & Boli, J. (2008). The globalization reader (3rd ed.). Malden, MA: Blackwell.
Rosenau, J. N. (2006). The study of world politics. London; New York: Routledge.
Shambaugh, D. (2013). China goes global: The partial power. Oxford: Oxford University Press.
Scholte, J. A. (2000). Globalization: A critical introduction. Basingstoke, UK: Macmillan Press.
Weiss, L. (2005). The state-augmenting effects of globalisation. New Political Economy, 10(3), 345-353.
Whitman, J. (2005). The limits of global governance. London; New York: Routledge.
Recommended Websites
---
Course Co-ordinator and Teacher(s)
Course Co-ordinator
Contact
Dr. Orazio Coco
School of Modern Languages and Cultures (European Studies), Faculty of Arts
Tel:
Email: orazio19@hku.hk
Teacher(s)
Contact
Dr. Orazio Coco
School of Modern Languages and Cultures (European Studies), Faculty of Arts
Tel:
Email: orazio19@hku.hk