CCGL9051 Global Issues

Technology, Power, and Culture in the Global Age
---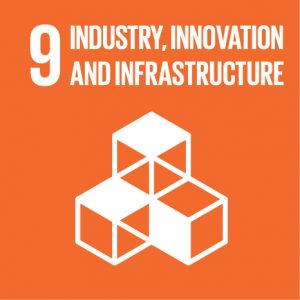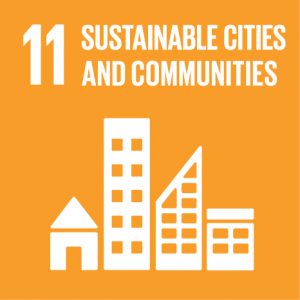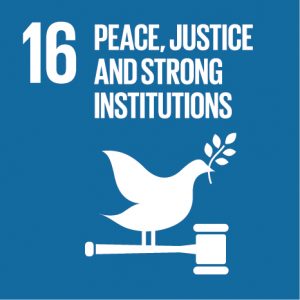 Course Description
In Tel-Aviv, a gay couple is about to take a plane to India to meet the local surrogate mother who will give birth to their test-tube baby. Not very far from Shanghai, thousands of villagers debate the environmental impact of the South-North Water Transfer Project, a 2,400km network of canals and tunnels designed to divert water from the Yangtze River to water-stressed areas in North China. These are just two of the many ways in which technology is having a direct impact on everyday lives around the world; and in all these examples, social, cultural, and political negotiations play an important role in shaping technological developments. This course explores these complex everyday life intersections between technology, power, and culture from a global perspective, and will focus on concrete case studies referring to very different contexts, including Western liberal democratic societies and various regimes of postcolonial rule such as China and India. Particular attention will be given to the period starting from the 19th century when the process of globalization was significantly accelerated. Through readings, class discussions, and other active exercises, students will be invited to develop a critical understanding of the crucial role played by technological projects in modern politics and all fields of social life. The course advocates an approach to global transformations that focuses on concrete objects, networks, or systems that have a tangible and personal effect on the lives of individuals.


Course Learning Outcomes
On completing the course, students will be able to:
Describe and explain key notions and approaches to technology and global technological developments that impact everyday life.
Use critical approaches to technology in the humanities and social sciences to rethink standard narratives of technological progress and global modernity in light of contemporary uncertainties about the future of the planet.
Recognize the crucial role played by technological projects in modern politics and all fields of social life, and apply this understanding to specific case studies, both historical and contemporary.
Recognize and discuss the social, cultural, and political dimensions of a specific technology or technological system, with attention to power relationships shaped by race, gender, class and other factors.
Offer Semester and Day of Teaching
Second semester (Wed)
---
Study Load
| | |
| --- | --- |
| Activities | Number of hours |
| Lectures | 24 |
| Tutorials | 12 |
| Fieldwork/Visits | 8 |
| Reading and preparation | 30 |
| Assessment: Essay writing (incl preparation) | 28 |
| Assessment: Group project (incl preparation) | 30 |
| Assessment: Online reading quizzes | 2 |
| Assessment: In-class exam | 2 |
| Total: | 136 |
Assessment: 75% coursework; 25% examination
| | |
| --- | --- |
| Assessment Tasks | Weighting |
| Lecture and tutorial participation | 15 |
| Online reading quizzes | 20 |
| Group project | 20 |
| Individual essay | 20 |
| In-class exam | 25 |
---
Required Reading
Available electronically on Moodle
Anand, Nikhil. (2015). "Leaky States: Water Audits, Ignorance, and the Politics of Infrastructure." Public Culture 27 (2) 76: pp. 305-330.
Callon, Michel et al (2011). Acting in an Uncertain World. An Essay on Technical Democracy. MIT Press, pp. 13-36.
Cowan, Ruth. S. (1985). More Work for Mother. The Ironies of Household Technology from the Open Hearth to the Microwave. Basic Books, pp. 3-15.
Jasanoff, Sheila. (2016). The Ethics of Invention: Technology and the Human Future. W. W. Norton & Company, pp. 1-30.
Jung, Yuson et al. (eds.). (2015). Ethical Eating in the Postsocialist and Socialist World. University of California Press, pp. 123-150.
Morozov, Evgeny. (2012). The Net Delusion. The Dark Side of Internet Freedom. Public Affairs, pp. 143-178.
Oldenziel, Ruth, and Karen Zachmann (eds.) (2011). Cold War Kitchen. Americanization, Technology, and European Users. MIT Press, pp. 1-29.
Petryna, Adriana. (2013) Life Exposed: Biological Citizens after Chernobyl. (New paperback edition). Princeton University Press, pp. vii-xxii.
Rudrappa, Sharmila. (2015). Discounted Life: The Price of Global Surrogacy in India. New York: New York University Press, pp. 99-125.
Scott, James. (1998). Seeing like a state: How certain schemes to improve the human condition have failed. Yale University Press, pp. 193-222.
Takeshita, Chikako. (2011). Global Biopolitics of the IUD. How Science Constructs Contraceptive Users and Women's Bodies. The MIT Press, pp. 137-161.
Srinivas, Tulasi. (2002). "Flush with Success: Bathing, Defecation, Worship, and Social Change in South India." Space and Culture 5(4): pp. 368-386.
Wajcman, Judy. (2015). Pressed for time. The acceleration of life in digital capitalism. University of Chicago Press, pp. 87-110.
Recommended Reading and Viewing
Available electronically on Moodle
Björkman, Lisa. (2015). Pipe Politics, Contested Waters: Embedded Infrastructures of Millennial Mumbai. Duke University Press, pp. 128-164.
Documentary Film: "Google Baby" Directed by Zippi Brand Frank (2009, 77 min)
Feenberg, Andrew. (2011). "Agency and Citizenship in a Technological Society." Public Lecture, IT University of Copenhagen.
Inhorn, Marcia. (2011). "Globalization and gametes: reproductive 'tourism,' Islamic bioethics, and Middle Eastern modernity." Anthropology and Medicine 18 (1): 87-103.
Layne, Linda et al. (eds). (2010). Feminist Technology. University of Illinois Press, pp. 119-135.
Lora-Wainwright, Anna et al. (2012). "Learning to Live with Pollution: The Making of Environmental Subjects in a Chinese Industrialized Village." The China Journal 68: 106-124.
Mumford, Lewis. (1964). "Authoritarian and Democratic Technics." Technology and Culture 5 (1): pp. 1-8.
RSA Animate: Morozov, Evgeny. "The Internet in Society: Empowering or Censoring Citizens?", March 2011.
Santos, Gonçalo. (2016) "On Intimate Choices and Troubles in Rural South China." Modern Asian Studies 50 (4): 1298-1326.
Sternsdorff-Cisterna, Nicholas. (2015). Food after Fukushima: Risk and scientific citizenship in Japan. American Anthropologist 117 (3): 455-467.
Wallis, Cara (2013) Technomobility in China: Young Migrant Women and Mobile Phones. NYU Press, pp. 63-90.
Yang, Guobin. (2011). Technology and Its Contents: Issues in the Study of the Chinese Internet. The Journal of Asian Studies 70 (4): 1043–1050
Recommended Websites
---
Course Co-ordinator and Teacher(s)
Course Co-ordinator
Contact
Dr G.D. Santos
Hong Kong Institute for Humanities and Social Sciences
Tel: 3917 8113
Email: santos@hku.hk
Teacher(s)
Contact
Dr G.D. Santos
Hong Kong Institute for Humanities and Social Sciences
Tel: 3917 8113
Email: santos@hku.hk