CCHU9003 Humanities


Making History: Engaging with the Powerful Past


[This course is under the thematic cluster of 'Sustaining Cities, Cultures, and the Earth'.]
---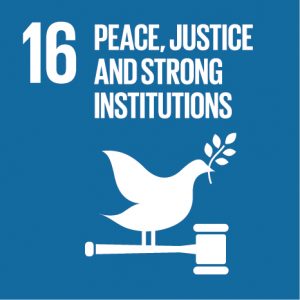 Course Description

The past is no longer present, but its influence can be felt everywhere. We connect with the past in many ways in our everyday lives. But what relevance or value does the past have in a globalizing world? Why should we care about the past? Could it help us to build a better future? Is there such a thing as a "true" historical account? What is the relationship between commercial, political and professional discourses of the past? And how do these relate to our own memories of the past? This course engages with these questions from multiple perspectives. It brings students face to face with the myriad ways in which the past is present in our lives today, and the importance of thinking historically. The course introduces students to the richness and value inherent in reading, writing and reflecting on the past; or in other words, making history.

Course Learning Outcomes

On completing the course, students will be able to:
Engage critically with representations of the past.
Analyze and use evidence to construct historical accounts.
Critically interpret interconnections between past and present.
Reflect upon and critically consider the value of historical awareness.
Offer Semester and Day of Teaching

First semester (Wed)
---
Study Load

| | |
| --- | --- |
| Activities | Number of hours |
| Lectures | 24 |
| Tutorials | 8 |
| Fieldwork / Visits | 4 |
| Reading / Self-study | 34 |
| Assessment: Essay / Report writing | 30 |
| Assessment: Presentation (incl preparation) | 20 |
| Total: | 120 |
Assessment: 100% coursework

| | |
| --- | --- |
| Assessment Tasks | Weighting |
| Project | 40 |
| Fieldwork report | 30 |
| Meeting participation | 30 |
---
Required Reading

Excerpts from:
Bloch, M. L. B. (1953). The historian's craft. New York: Knopf.
Gaddis, J. L. (2002). The landscape of history: How historians map the past. Oxford; New York: Oxford University Press.
Hayden, D. (1995). The power of place: Urban landscapes as public history. Cambridge, MA: MIT Press.
Jenkins, K. (1991). Re-thinking history. London; New York: Routledge.
Lowenthal, D. (1997). The past is a foreign country. Cambridge: Cambridge University Press.
Moore, K. (1997). Museums and popular culture. London; Washington: Cassell.
Perks, R., & Thomson, A. (Eds.). (1998). The oral history reader. London; New York: Routledge.
Rosenstone, R. A. (1995). Visions of the past: The challenge of film to our idea of history. Cambridge, MA: Harvard University Press.
Sherman, D. J., & Rogoff, I. (Eds.). (1994). Museum culture: Histories, discourses, spectacles. London: Routledge.
Tetlock, P. E., Lebow, R. N., & Parker, G. (2006). Unmaking the West: "What-if" scenarios that rewrite world history. Ann Arbor: University of Michigan Press.
Recommended Reading

Day, M. (2008). The philosophy of history: An introduction. London; New York: Continuum.
Iggers, G. G. (1997). Historiography in the twentieth century: From scientific objectivity to the postmodern challenge. Hanover, NH: Wesleyan University Press.
Martin, G. (2004). Past futures: The impossible necessity of history. Toronto; Buffalo: University of Toronto Press.
Munslow, A. (1997). Deconstructing history. London; New York: Routledge.
Rosenzweig, R., & Thelen, D. P. (1998). The presence of the past: Popular uses of history in American life. New York: Columbia University Press.
Yerxa, D. A., & Historical Society (Boston, Mass.). (2008). Recent themes in historical thinking: Historians in conversation. Columbia, SC: University of South Carolina Press.
---
Course Co-ordinator and Teacher(s)

Course Co-ordinator
Contact
Professor D.M. Pomfret
School of Humanities (History), Faculty of Arts
Tel: 3917 2865
Email: pomfretd@hku.hk
Teacher(s)
Contact
Professor D.M. Pomfret
School of Humanities (History), Faculty of Arts
Tel: 3917 2865
Email: pomfretd@hku.hk