CCST9047 Scientific and Technological Literacy
The Age of Big Data

[This course is under the thematic cluster of 'Sustaining Cities, Cultures, and the Earth'.]
---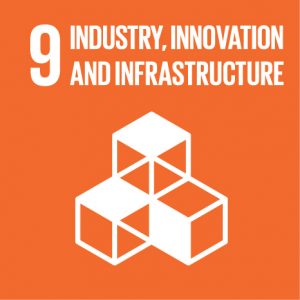 Non-Permissible Combination:
CCST9066 Big Data Solutions to Social Problems: the Good, the Bad and the Ugly
Course Description
We are entering the "Age of Big Data" – an extremely large amount of information is created every day, which is revolutionizing science and technology, governments, economy, and international development. A variety of sources contribute to the Big Data, including the Internet, Wikipedia, social networks (e.g. Facebook), micro blogs, mobile phones, and cameras. This era of "information burst" has brought convenience to our daily lives. However, the availability of such a vast amount of information has also created many problems. For example, reported incidents of leakage of private data, due to the use of the Foxy software, and the loss of USB drives that contain thousands of patients' records, have raised serious legal and social concerns.
The goal of this course is to engage students in examining the critical issues that they could encounter in the Age of Big Data. They will examine how Big Data is affecting our society and daily lives. They will study the security and credibility issues of Big Data. They will also address the issues of organizing and exploring Big Data. Solutions proposed in legal, technological, and education domains will be explored and discussed.

Course Learning Outcomes
On completing the course, students will be able to:
Describe and explain why and how Big Data impacts different aspects of the society.
Analyze and understand the effect of Big Data on social and moral values.
Apply the understanding of security issues of Big Data to the protection of personal data, or new kinds of data appearing in the future.
Describe and explain the conditions under which a given piece of data can be trusted.
Apply the knowledge about the trust on Big Data to improve the quality of confidence in a given piece of data.
Describe and understand the basic principles of organizing and searching Big Data.
Apply data organizing and searching methodologies to organize a potentially large amount of personal information.
Offer Semester and Day of Teaching
Second semester (Wed)
---
Study Load
| | |
| --- | --- |
| Activities | Number of hours |
| Lectures | 24 |
| Tutorials | 12 |
| Reading / Self-study | 20 |
| Group projects and case studies | 30 |
| Assessment: Essay / Report writing | 15 |
| Assessment: Presentation (incl preparation) | 20 |
| Total: | 121 |
Assessment: 100% coursework
| | |
| --- | --- |
| Assessment Tasks | Weighting |
| Class discussion | 5 |
| Problem-based Learning sessions | 15 |
| Debates | 10 |
| Essay / Report writing | 10 |
| Group projects | 40 |
| Quizzes | 20 |
---
Required Reading
Notes provided by the lecturer.
Selected articles from newspapers, books, academic journal and conference papers, magazines and websites for each lecture.
Recommended Reading
Data, data everywhere. (2010, February 25). The Economist.
Kalil, T. (2012, September 26) Big data is a big deal. White House.
Ramakrishnan, R., & Gehrke, J. (2000). Database management systems (2nd ed.). Boston, MA: McGraw-Hill.
Schmidt, E., & Cohen, J. (2013). The new digital age. UK: John Murray.
Schneier, B. (2004). Secrets and lies: Digital security in a networked world. New York: John Wiley & Sons.
Solove, D. J. (2004). The digital person: Technology and privacy in the information age. New York: New York University Press.
Wing, J. (2008, January). Five deep questions in computing. Communications of the ACM, 51(1), 58-60.
Recommended Websites
---
Course Co-ordinator and Teacher(s)
Course Co-ordinator
Contact
Dr R.C.K. Cheng
Department of Computer Science, Faculty of Engineering
Tel: 2219 4778
Email: ckcheng@cs.hku.hk
Teacher(s)
Contact
Dr R.C.K. Cheng
Department of Computer Science, Faculty of Engineering
Tel: 2219 4778
Email: ckcheng@cs.hku.hk