MTR EXIT FINDER – an app designed for people with visual impairment
Inspired by Dr Sandra Tsang's teaching in CCHU9010 "Being Different: Understanding People with Disabilities", a talented group of students – Nafisa Humayra, Rachel Natalie, Lai Tsz Ching, Leung Charlotte and Poon Yin Yung – designed an app for persons with visual impairment to locate MTR exits. They entered the Joint Ophthalmology and Vision Science Research Program for MBBS and BME Students 2021/2022 with this app MTR EXIT FINDER.
Pitching Competition will be held on 6 August 2022, 10:30 am – 12:15 pm, in Event Hall A&B, the Tam Wing Fan Innovation Wing One. Deliverables of all competing teams will be presented.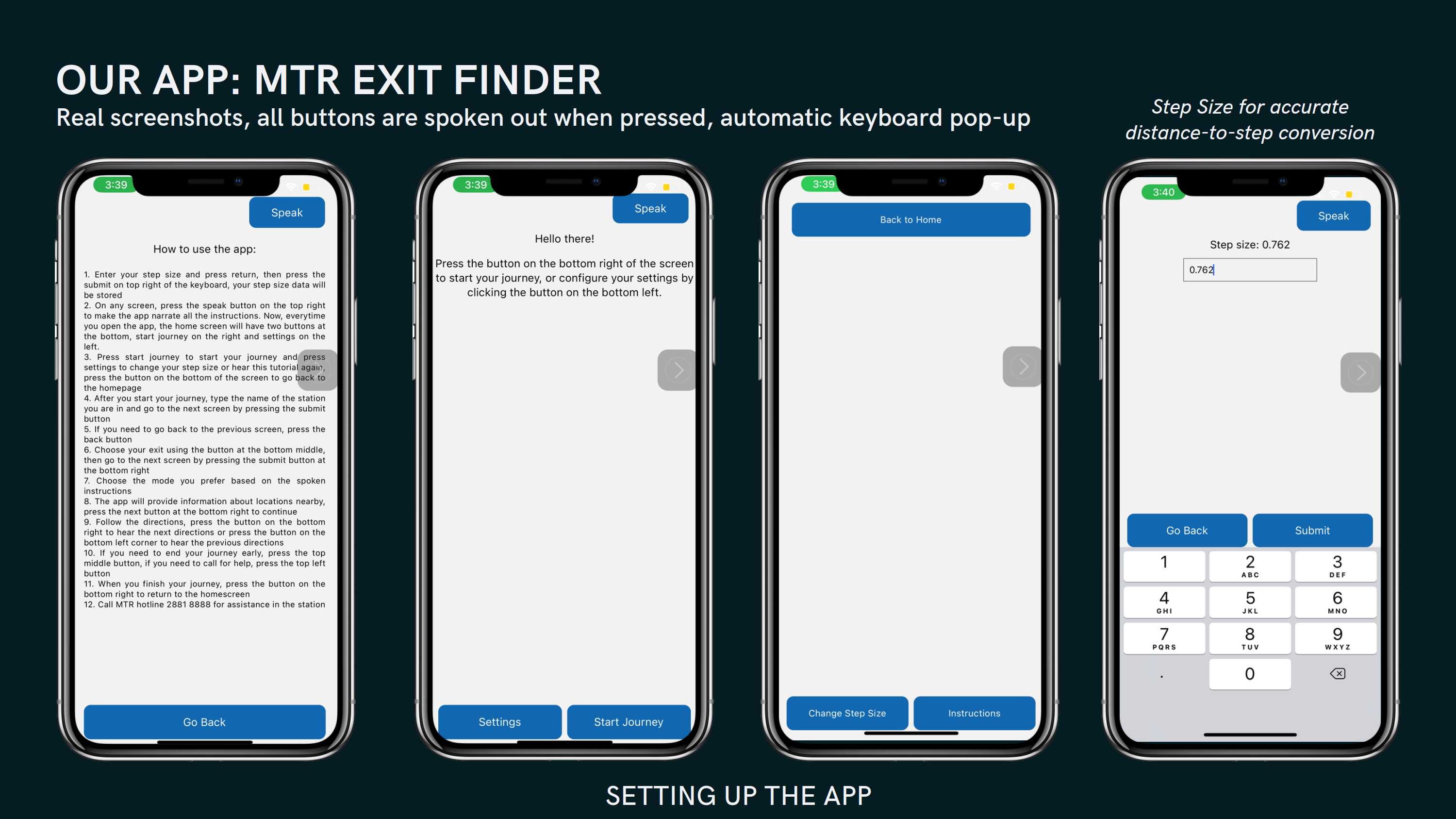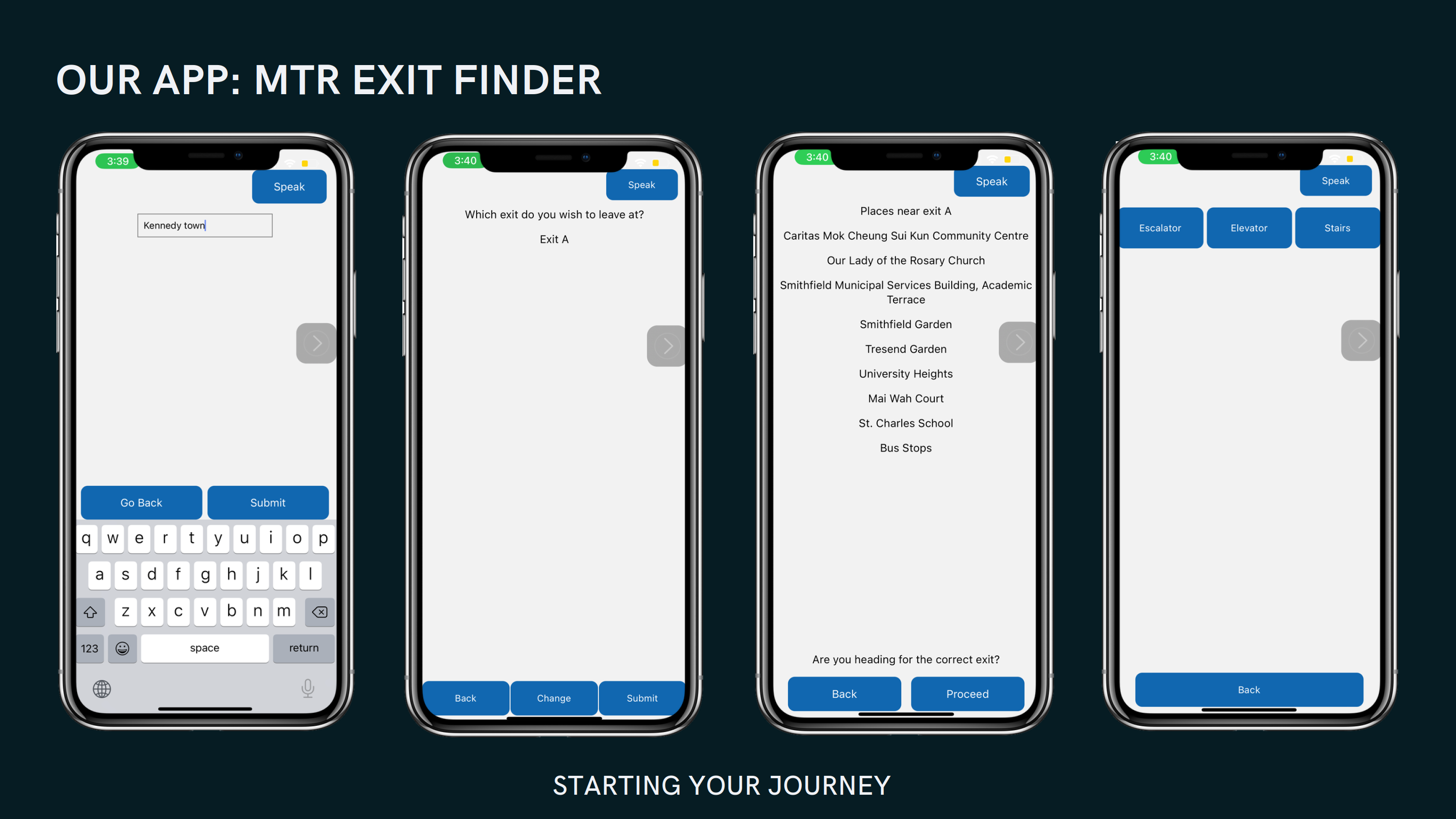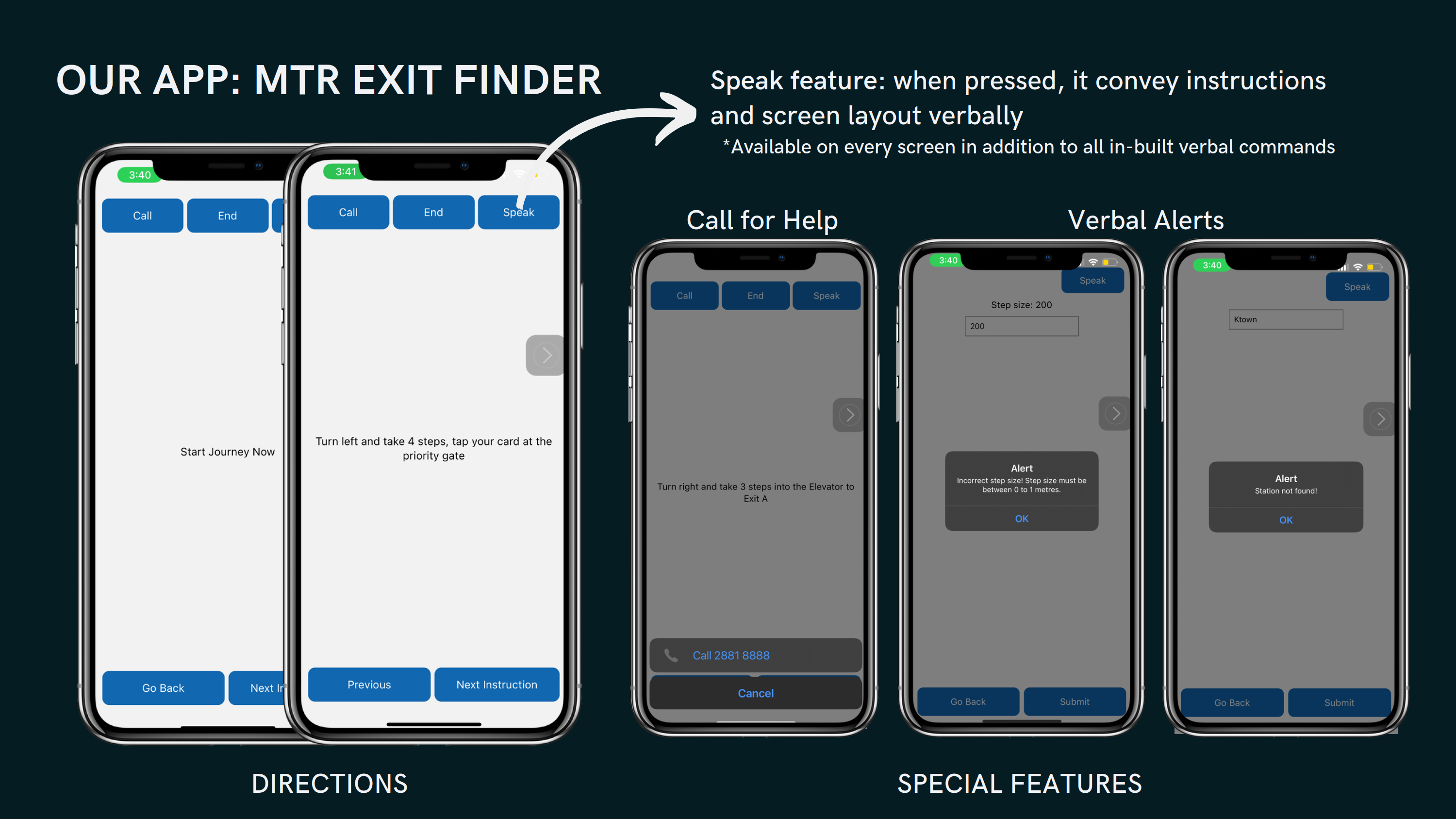 More about MBBS-BME Joint Research Programme 2021/2022: