CCGL9051 Global Issues

Technology, Power, and Culture in the Global Age

[This course is under the thematic cluster of 'Sustaining Cities, Cultures, and the Earth'.]
---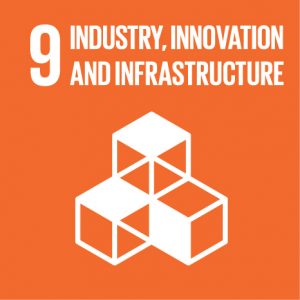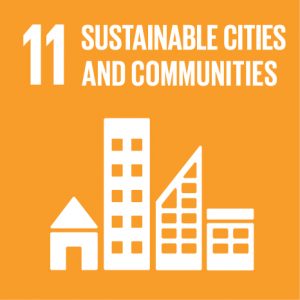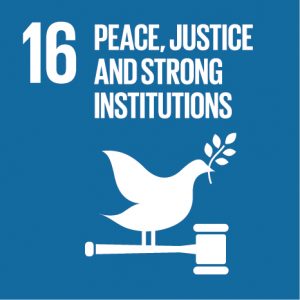 Course Description
In Tel-Aviv, a gay couple is about to take a plane to India to meet the local surrogate mother who will give birth to their lab-designed test-tube baby. In Beijing, millions of families are drinking tap water from the Yangtze River in the South, and this daily supply of fresh water is only possible thanks to a mass engineering project of canals and tunnels whose construction involved the relocation of over 350.000 people. These are just two of the many ways in which TECHNOLOGY is having a major impact on everyday lives around the world, and as these two examples also suggest, this impact is always mediated by complex social, moral, legal, and political negotiations.
This course offers a highly entertaining introduction to this interactive dynamics between TECHNOLOGY, society, and culture, situating present-day technological developments in the context of a longer history of global innovation that goes back to the industrial revolution. From flush toilets to smart robots, from washing machines to contraceptive pills, from sex toys to designer babies, from GMO crops to information technologies, the course will explore a wide-ranging number of case studies that challenge conventional ideas about technology, inviting students to develop a deeper understanding of the major social and technological forces shaping the contemporary world.

Course Learning Outcomes
On completing the course, students will be able to:
Describe and explain a wide range of technologies and global technological developments that impact everyday life.
Assess the impact of specific technological developments or disasters from the perspective of particular communities of users and citizens.
Recognize the crucial role played by technological projects in modern politics and all fields of social life, and apply this understanding to specific case studies.
Use human-centered approaches to technology to identify some of the major challenges facing contemporary technological civilization.
Offer Semester and Day of Teaching
Second semester (Wed)
---
Study Load
| | |
| --- | --- |
| Activities | Number of hours |
| Lectures | 24 |
| Tutorials | 8 |
| Fieldwork / Visits | 6 |
| Reading and Self-study | 30 |
| Assessment: Essay writing | 30 |
| Assessment: Quiz (incl preparation) | 6 |
| Assessment: Group project / Presentation (incl preparation) | 26 |
| Total: | 130 |
Assessment: 100% coursework
| | |
| --- | --- |
| Assessment Tasks | Weighting |
| Tutorial participation | 15 |
| Reading quizzes | 20 |
| Group project | 35 |
| Individual essay | 30 |
---
Required Reading
Ansari, A. (2016). Modern romance. Penguin Books. [Chap. 5, Online Dating]
Bonowicz, B. R. (2014). The perfect 46. [Film, 97 min.]
Cowan, Ruth S. (1985). More work for mother: The ironies of household technology from the open hearth to the microwave. Basic Books. [Chap. 1]
Fertil, É. (2012). Living with robots. [Documentary film, 55 min.]
George, R. (2008). The big necessity: The unmentionable world of human waste and why it matters. Henry Holt and Company. [Chap.8]
Jasanoff, S. (2016). The ethics of invention: Technology and the human future. W. W. Norton & Company. [Chap. 1]
Morozov, E. (2011). The Internet in society: Empowering or censoring citizens?. RSA Animate. [Video Animation, 30 min.]
Rudrappa, S. (2015). Discounted life: The price of gobal surrogacy in India. New York: New York University Press. [Chap. 5]
Santos, G. (2017). Technological choices and modern material civilization: Reflections on everyday toilet practices in rural South China. In J. Arnason & C. Hann (Eds.), Anthropology and Civilizational Analysis. New York: SUNY Press.
Slick, W., & Omori, E. (2008). Passion and power: The technology of orgasm. [Documentary film, 74 min.]
Sternsdorff-Cisterna, N. (2015). Food after Fukushima: Risk and scientific citizenship in Japan. American Anthropologist, 117(3), 455-467.
Takeshita, C. (2011). Global biopolitics of the intra-uterine device: How science constructs contraceptive users and women's bodies. MIT Press. [Chap. 1]
Wajcman, J. (2015). Pressed for time: The acceleration of life in digital capitalism. University of Chicago Press. [Chap. 4]
Recommended Websites
---
Course Co-ordinator and Teacher(s)
Course Co-ordinator
Contact
Dr G.D. Santos
Hong Kong Institute for Humanities and Social Sciences
Tel: 3917 8113
Email: santos@hku.hk
Teacher(s)
Contact
Dr G.D. Santos
Hong Kong Institute for Humanities and Social Sciences
Tel: 3917 8113
Email: santos@hku.hk