CCHU9038 Humanities

Music and the Human Body

[This course is under the thematic cluster of 'Sustaining Cities, Cultures, and the Earth'.]
---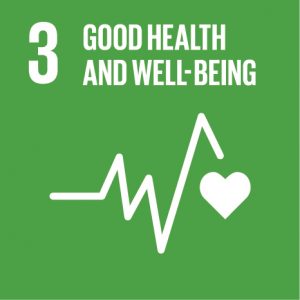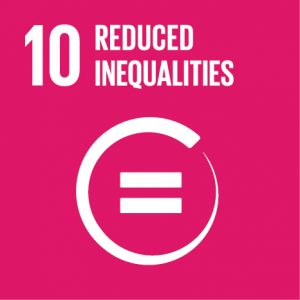 Course Description
The course will illustrate the full extent of the role of the body in music making and listening. Our goal is to revisit the ear's synthetic and analytical powers in the context of a holistic view of music as the (literal) embodiment of sound. To this end, we will use the human body as a map for the topics covered in the semester. More than a mere gimmick, the idea of the body-as-map will help the students grasp the rationale that guides the choice of topics while at the same providing a clear anchor for their tutorials, readings, and assignments. The repertory will mingle the familiar with the less familiar. Many of our case studies will be drawn from the vocal and instrumental repertories of the Western Classical Tradition, Opera, and Musical Multimedia. There will also be significant forays into early musical practices as well as dance, religious, and popular music of other traditions.
Whether performed, danced or listened to, music is an appealing starting point for challenging the old, rigid separations between nature and culture on the one hand, and body and mind on the other. Music and the Human Body aims to make good on this premise by examining the fluid and extraordinarily productive relationship between physiology, psychology, and culture as exemplified by a wide range of types of musical behaviour.

Course Learning Outcomes
On completing the course, students will be able to:
Demonstrate a deep awareness of music and its roots in the body through the appraisal of various functions of the body in perceiving and making music.
Critically revisit the traditional separation of the mind and the body in the light of embodied nature of musical thinking.
Illustrate an understanding of the intertwined nature of the relationship between biology and culture through the paradigmatic example of music.
Utilize a broad conceptual and perceptual toolkit for the appreciation of music as a creative art.
Integrate knowledge gained from multidisciplinary perspectives and apply such knowledge to the experience of music in everyday life.
Offer Semester and Day of Teaching
First semester (Wed)
---
Study Load
| | |
| --- | --- |
| Activities | Number of hours |
| Lectures | 24 |
| Tutorials | 12 |
| Reading / Self-study | 48 |
| Assessment: Journal | 36 |
| Total: | 120 |
Assessment: 100% coursework
| | |
| --- | --- |
| Assessment Tasks | Weighting |
| Reflective journal | 60 |
| Class / tutorial participation | 10 |
| Field report | 30 |
---
Required Reading
Extracts from:
Davidson, J. W. (2001). Music and the Body. In C. Blakemore & S. Jennett (Eds.), The Oxford companion to the body. Oxford: Oxford University Press.
Davidson, J. W. (2005). Bodily communication in musical performance. In D. Miell, R. MacDonald & D. J. Hargreaves (Eds.), Musical communication (pp. 215-238). New York: Oxford University Press.
Gritten, A., & King, E. (Eds.). (2006). Music and gesture: New perspectives on theory and contemporary practice. Aldershot, UK: Ashgate.
Hodges, D. A., & Sebald, D. C. (2011). Music in the human experience. New York: Routledge.
Hutcheon, L., & Hutcheon, M. (1996). Opera: Desire, disease, death. Lincoln: University of Nebraska Press. [pp. 48-59]
Johnson, M. (2007). The meaning of the body: Aesthetics of human understanding. Chicago: University of Chicago Press. [pp. 243-247, 259-262]
Levitin, D. J. (2006). This is your brain on music: The science of a human obsession. New York: Dutton. [pp. 83-110]
Mason, D., & Wigmore, R. (2013). Voice. In Grove Music Online, Oxford Music Online. From http://www.oxfordmusiconline.com:80/subscriber/article/opr/t114/e7201
McCarthy, K. (2006). Not pretty girls? Sexuality, spirituality, and gender construction in women's rock music. The Journal of Popular Culture, 39(1), pp. 69-94.
Miell, D., MacDonald, R., & Hargreaves, D. J. (Eds.). (2005). Musical communication. New York: Oxford University Press.
Palmer, A. (2000). Divas– in their own words: Fifty sopranos and mezzo-sopranos talk about their voices and careers. Nottingham, UK: Vernon Press.
Potter, J. (2013). Singing. In The Oxford Companion to Music, Oxford Music Online. From http://www.oxfordmusiconline.com:80/subscriber/article/grove/music/25869
Rosen, C. (2002). Piano notes. New York: The Free Press.
Sacks, O. (2007). Musicophilia: Tales of music and the brain. New York and Toronto: Alfred A. Knopf. [pp. 248-258]
Sandor, G. (1981). On piano playing: Motion, sound and expression. New York: Schirmer Books.
Straus, J. N. (2011). Extraordinary measures: Disability in music. New York: Oxford University Press. [pp. 15-17, 26-29, 125-132, 136-138, 143-145]
Thompson, E. (2002). The soundscape of modernity. Architectural acoustics and the culture of listening in America, 1900-1933. Cambridge, MA: MIT Press.
Thompson, W. F. (2009). Music, thought, and feeling: Understanding the psychology of music. New York: Oxford University Press. [pp. 151-181]
White, J. (1996). Teaching classical ballet. Gainesville, FL: University Press of Florida.
Wakin, D. J. (2012, April 6). The Maestro's mojo. The New York Times.
Wollen, P. (1992). Singin' in the rain. London: British Film Institute.
Zatorre, R. (2005). Music, the food of neuroscience? Nature, 434, 312–15.
Recommended Website
---
Course Co-ordinator and Teacher(s)
Course Co-ordinator
Contact
Dr G. Biancorosso
School of Humanities (Music), Faculty of Arts
Tel: 3917 5209
Email: rogopag@hku.hk
Teacher(s)
Contact
Dr G. Biancorosso
School of Humanities (Music), Faculty of Arts
Tel: 3917 5209
Email: rogopag@hku.hk