3-credit Common Core Microcredential Courses in 2023-24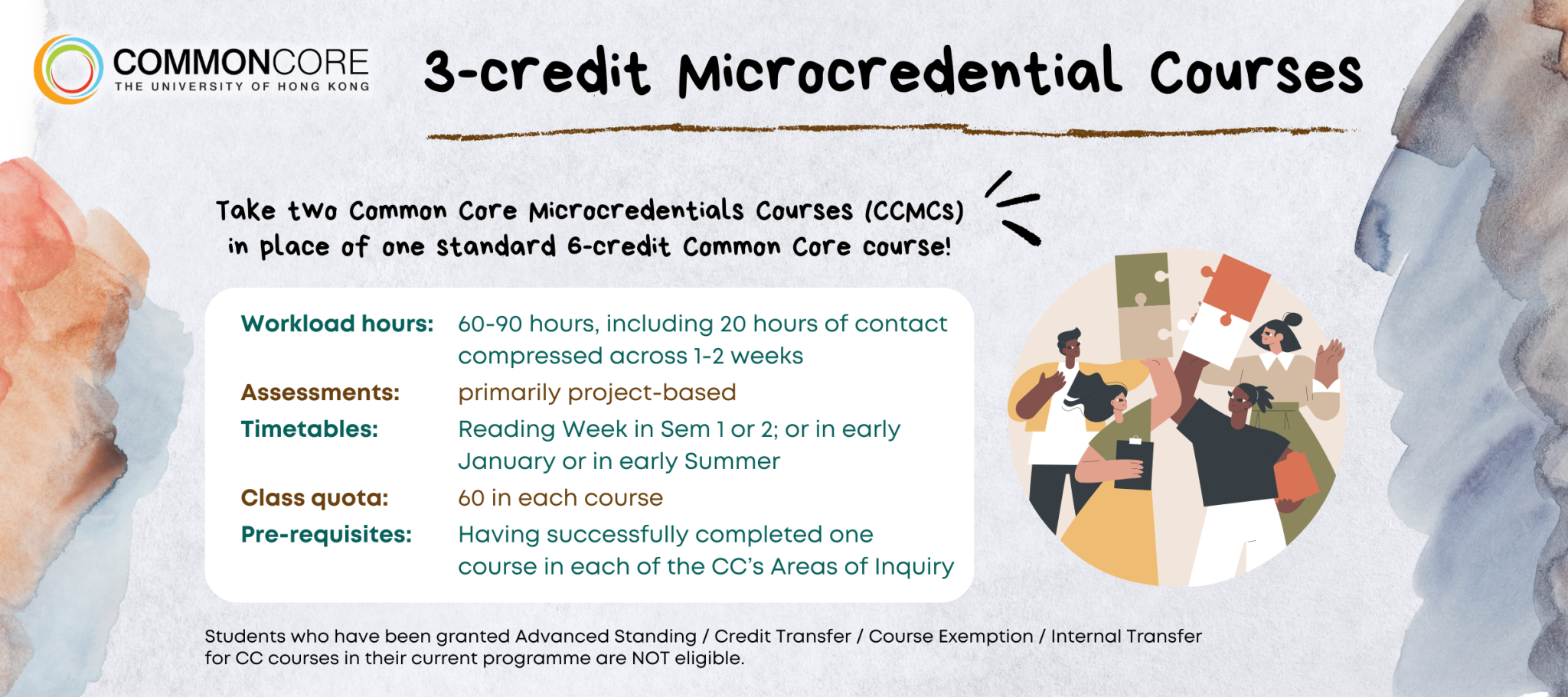 Each Common Core Microcredential Course (CCMC) carries 3 credits (and is counted as 0.5 course), resulting in stackable qualifications within the Common Core. These courses focus on undergraduate transdisciplinary learning and are conducted in a highly compressed format.
Workload hours:      60-90 hours, including 20 hours of contact compressed across one or two weeks
Assessments:          primarily project-based
Timetables:              Reading Week in Sem 1 or 2; or in early January or in early Summer
Class quota:             60 in each course
CCMCs are optional, i.e. whether or not you take CCMCs (in place of one standard 6-credit CC course) for fulfilling the 36-credit UG5(c) Common Core requirements, is at your discretion. However, if you opt to take CCMCs, you must take TWO of them, not more or less.
Pre-requisites:             Having successfully completed one course in each of the CC's Areas of Inquiry
Enrollment method:    Via SIS during course selection period and add/drop period [Click here to learn more.]
Approval method:        First-come-first-served during the course selection period in August, and auto-ballot during the add/drop period
Students who have been granted Advanced Standing / Credit Transfer / Course Exemption / Internal Transfer for Common Core courses in their current programme are NOT eligible.
Students who have completed CCMCs are NOT eligible for the Common Core Special Proviso in the determination of the Graduation GPA.
Please plan your CC course selection carefully and make sure you are on the right track for fulfilling the graduation requirements!
For enquiries, please contact commoncore@hku.hk.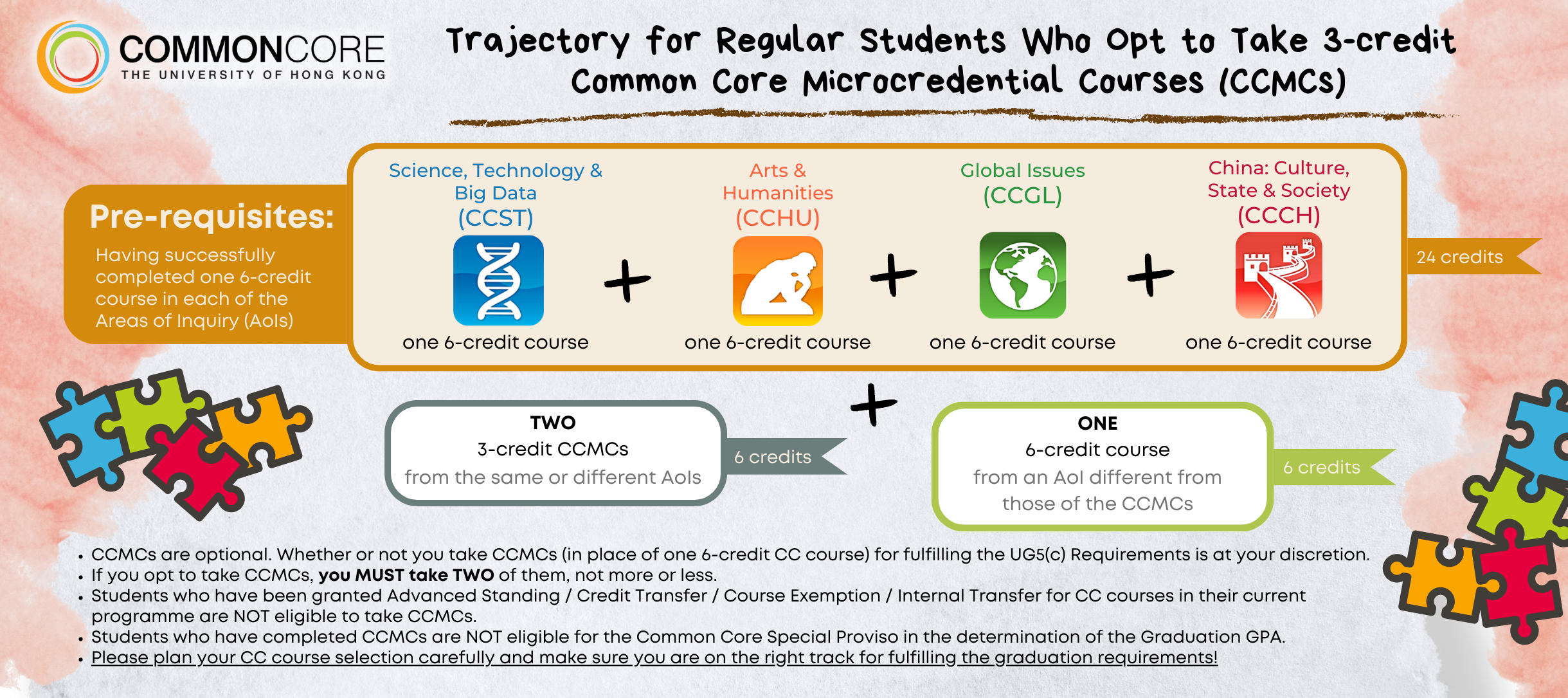 Common Core Microcredential Courses on offer in 2023-24