CCCH9039 China: Culture, State and Society
Curing the Chinese: Medicine and Society in Modern China

[This course is under the thematic cluster of 'Sustaining Cities, Cultures, and the Earth'.]
---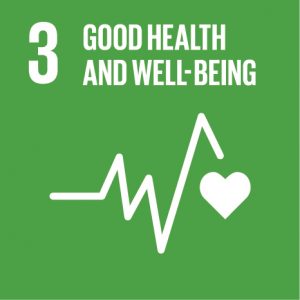 Course Description
Being healthy is a fundamental human desire, but different cultures have different understanding of the body and employ a wide variety of methods for curing ill-health. Consequently, the history of medicine provides an important avenue for deepening our understanding of global diversity and cross-cultural interactions. Since the 19th century, both Western medicine and Traditional Chinese Medicine have played important roles in curing the Chinese. This course focuses on the social, cultural and political contexts underpinning the transmission of Western medicine and the transformations of Traditional Chinese Medicine from the early 19th century to the present.
The course draws upon materials and experiences that prompt interdisciplinary inquiry such as fiction, videos, posters, photos, as well as field trips. Beneath the overarching theme of cross-cultural interactions in the realm of medicine and health, the core problems explored in the course are:
Challenging the idea that China was an isolated empire and reluctant to interact with the outside world.
Exploring the idea that scientific knowledge domains like medicine are objective and value-free.
Examining the capacity of human societies to adopt new ideas and assimilate them to fit local conditions.

Course Learning Outcomes
On completing the course, students will be able to:
Effectively communicate the cultural and medical exchanges between China and the West.
Demonstrate an understanding of how medical practice is embedded in cultural values.
Demonstrate the capacity to analyze how medical institutions are transformed by political contexts and the consequential influence on the perception of the body and health.
Apply the basic concepts and theoretical perspectives to analyze how global knowledge is practised differently in different local contexts.
Cooperate in groups to conduct field trips and to produce a presentation and demonstrate appropriate presentation skills.
Offer Semester and Day of Teaching
First semester (Wed)
---
Study Load
| | |
| --- | --- |
| Activities | Number of hours |
| Lectures | 26 |
| Tutorials | 10 |
| Fieldwork / Visits | 4 |
| Reading / Self-study | 30 |
| Assessment: Essay / Report writing | 30 |
| Assessment: Presentation (incl preparation) | 30 |
| Assessment: End of term take-home test (incl preparation) | 10 |
| Total: | 140 |
Assessment: 100% coursework
| | |
| --- | --- |
| Assessment Tasks | Weighting |
| Tutorial presentation and participation | 30 |
| Short essay | 20 |
| Reflective journal | 20 |
| End of term take-home test | 30 |
---
Required Reading
Chiu, S. W. K., Ko, L. S. F., & Lee, R. P. L. (2005). Decolonization and the movement for institutionalization of Chinese medicine in Hong Kong: A political process perspective. Social Science Medicine, 61, 1045–1058.
Croizier, R. (1968). Traditional medicine in modern China: Science, nationalism, and the tensions of cultural change. Cambridge, MA: Harvard University Press.
Flohr, C. (1996). The plague fighter: Wu Lien-teh and the beginning of the Chinese public health system. Annals of Science, 53(4), 361‐380.
Leung, G. M., et. al. (2005). The ecology of health care in Hong Kong. Social Science Medicine, 61(3), 577-90.
Recommended Reading
Kleinman, A., & Watson, J. L. (Eds.). (2006). SARS in China: Prelude to pandemic? Stanford, CA: Stanford University Press.
Paterson. E. H. (1987). A hospital for Hong Kong: The centenary history of the Alice Ho Miu Ling Nethersole Hospital.
Recommended Websites
---
Course Co-ordinator and Teacher(s)
Course Co-ordinator
Contact
Dr X.L. Tian
Department of Sociology, Faculty of Social Sciences
Tel: 3917 5695
Email: xltian@hku.hk
Teacher(s)
Contact
Dr X.L. Tian
Department of Sociology, Faculty of Social Sciences
Tel: 3917 5695
Email: xltian@hku.hk