This is a resource hub to support you in conducting tutorial sessions for Common Core courses, generously provided by our community of teachers and advisors. Whether face-to-face or online, tutorials are a critical opportunity to work closely with students and understand their progress in learning. We have included some useful teaching tips, tools, and case studies of best practices to help you effectively plan and conduct your tutorials.
If you are a new tutor or teaching assistant to Common Core, it's important to understand the expectations of your role and responsibilities. The following video is a sharing by Common Core teachers, many of whom are past tutors. Listen to what they expect their tutors and teaching assistants to do.
Basic Tutorial Teaching Tips
Here are a few tutorial teaching tips to get you started.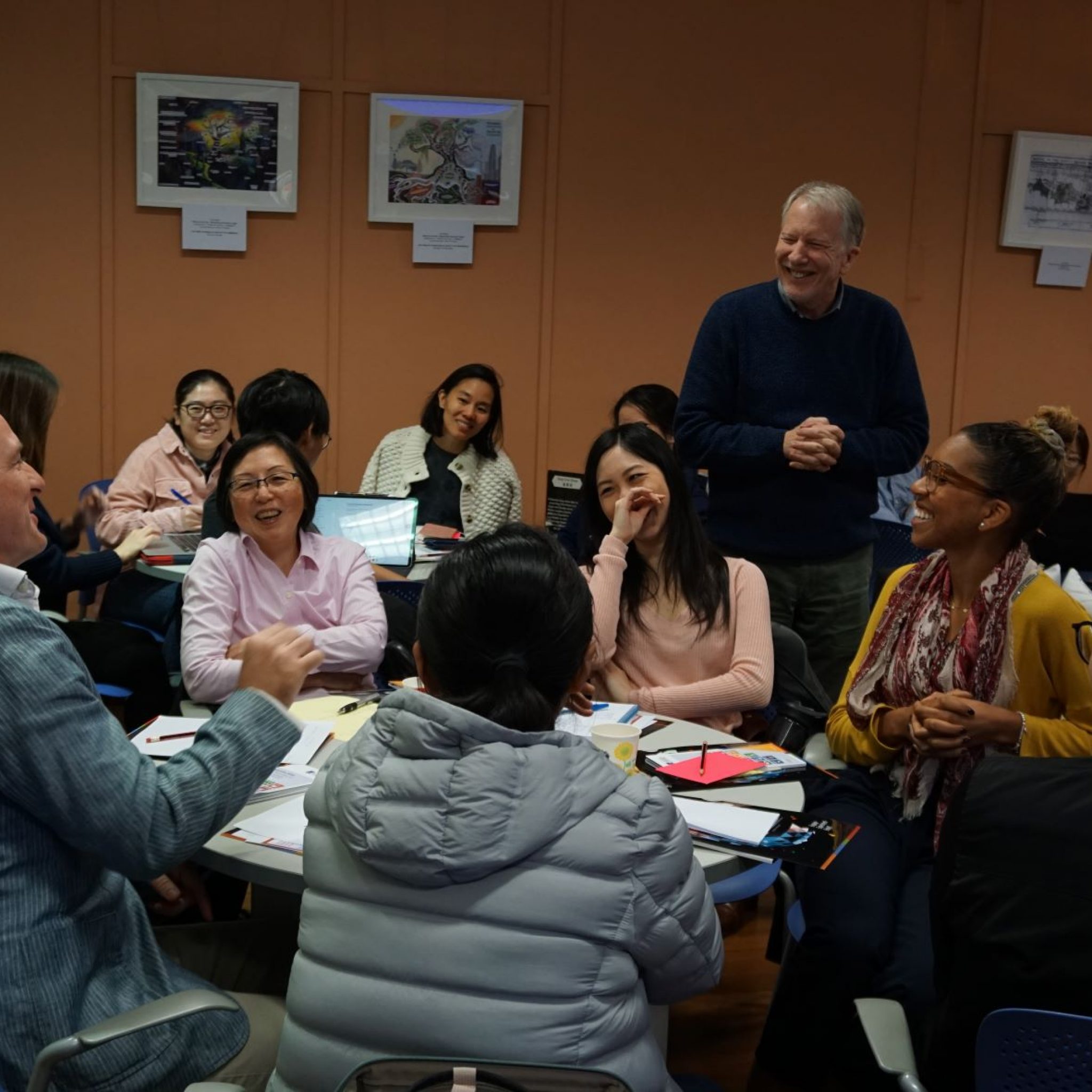 Icebreakers are games or activities designed to warm up the conversation among students in class. Icebreakers help to build trust and may help students and teachers to know each other, aid in group dynamics, direct students' emotional state (playfulness, laughter), or inject energy when the mood is down. Activities should be non-threatening and relaxing exercises.
Examples of Icebreakers
Moodle administration is important in creating an effective learning environment and can you save you time. Posting information on Moodle can provide clarity and structure for students around workload expectations, assessments, and channels for seeking support.
Course syllabus or outline
How to register for tutorials
Lecture and tutorial class times
Notes and links for lectures or tutorials
Consultation details
Assignment instructions
Assessment rubrics
Required reading documents or links

Assessments or assignment submission pages

Surveys to gather feedback

Frequently Asked Questions (FAQs)
Making the grades and feedback of all assessment components visible on the Moodle Gradebook is encouraged.
Communication is Critical
Regular communication with your students helps to establish trust and build rapport with your students. The "News/Announcements" function on Moodle is useful for sending messages to all the students in the course.
A welcome message
Tutorial registration reminder
Assignment deadlines reminders
Student Feedback of Teaching & Learning (SFTL) invitation
Final message or congratulations for completing the course 
It may be useful to regularly "check-in" on your students to understand their issues, concerns, moods, and expectations. This way, you can make changes to your course along the way.
Formative feedback: Create an anonymous feedback form (survey) on Moodle to informally gather feedback from students.
Tips on Continuous Evaluation of Online Course: Various ways of gathering student feedback during class.
Embed surveys within Panopto videos: Use Pantopo's quiz function to embed a survey at the end of your lecture or tutorial videos. 
CETL's Community of Practice: A rich repository of teaching-related materials, including an online publication Teaching and Learning Connections and a Wise Assessment forum which contains guides and case studies on different assessment techniques.
Classroom Assessment Techniques (CATs): Use non-graded, in-class activities to understand the teaching-learning process as it is happening.
RESOURCES TO RECOMMEND STUDENTS
CAES1000 Academic Grammar: A free online course offered by the Centre for Applied English Studies (CAES) to boost your student's academic writing skills. Enrollment is free and open to all members of HKU.
Questions or Need Assistance?
If you have any questions, concerns, or would like share your tips, please contact Wincy Chan or Jack Tsao.
Acknowledgements:
Special thanks to Tanya Kempston, Faculty of Education and Dr Tracy Zou, Centre for Enhancement of Teaching and Learning.