Sustainable Development Goals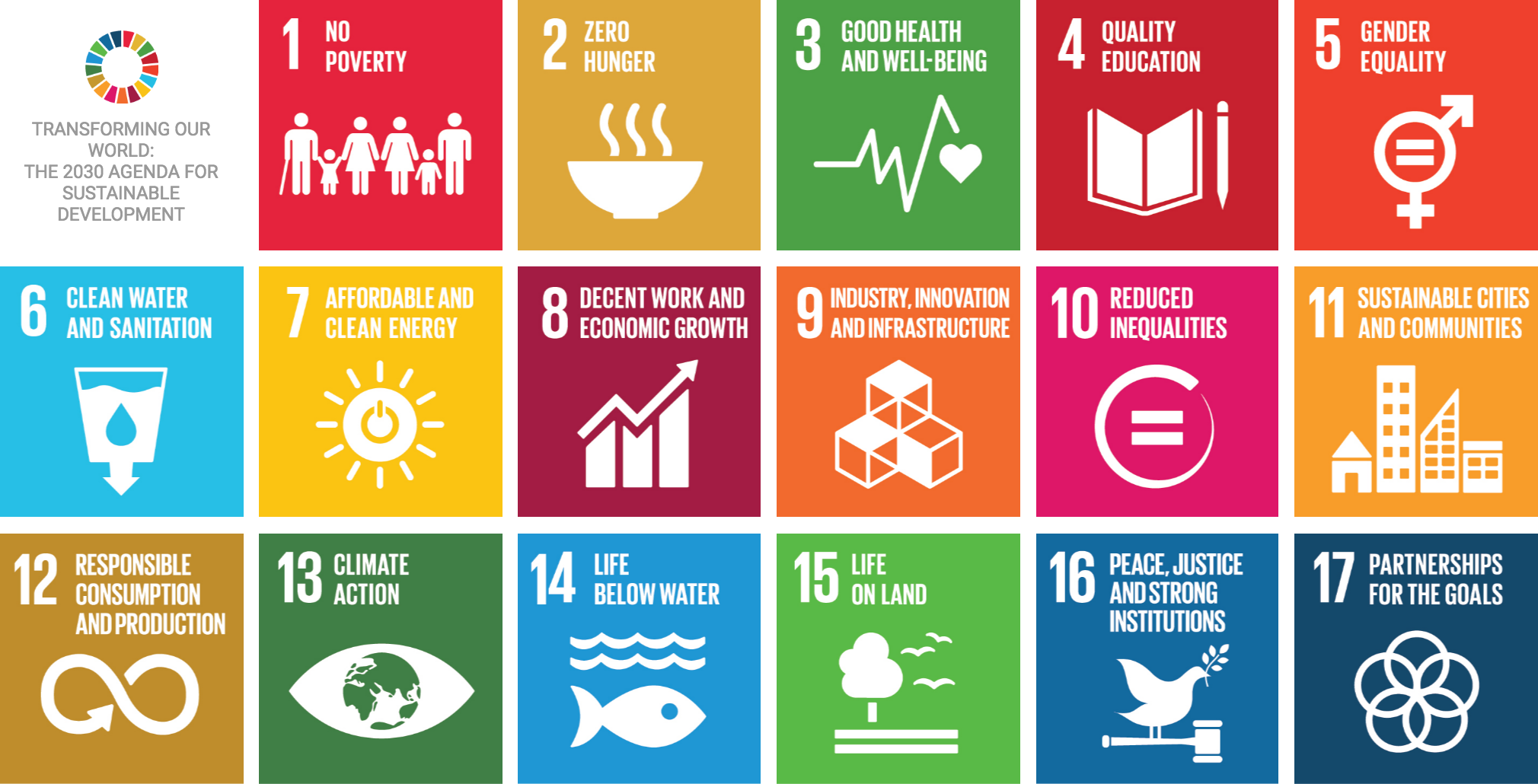 In 2015, the 193 Member States of the United Nations (UN) unanimously adopted The 2030 Agenda for Sustainable Development, which provides the blueprint for peace and prosperity for people and the planet, now and into the future. At the heart of the Agenda are the 17 Sustainable Development Goals (SDGs). The SDGs are a set of priorities for all countries and stakeholders to act in collaborative partnership. They recognize that ending poverty and other deprivations must go hand-in-hand with strategies that improve health and education, reduce inequality, and spur economic growth – all while tackling climate change and working to preserve our oceans and forests.
Common Core and HKU are committed to respond purposefully to the challenges identified by the United Nations (UN) through the Sustainable Development Goals (SDGs) and to play an active part in addressing the issues of inequality, health, education, disaster prevention, poverty, environment and well-being through its teaching and learning experiences. To this end, Common Core addresses the SDGs through our comprehensive undergraduate courses taught by the 10 faculties, SDG competitions, and by promoting transdisciplinary research opportunities for our students. Critical Zones: Gender, Cities, and Well-Being is our most recent initiative to take on these learning tasks. This project enables students to take a course or form small peer-mentored research groups to take on an SDG of their choice and develop a research process and outcome for that choice. We hope to extend this focus at HKU to our sister institutions in Hong Kong and to our global partners in GLADE (Global Liberal Arts Design Experiments).
Selected Common Core courses are mapped against the 17 SDGs, which can be identified by the SDG icons attached to the course page. The mapping project is undertaken by Leon Lei and Wincy Chan using a mix of manual mapping and machine learning algorithm in natural language processing.
We also offer a Transdisciplinary Minor on Sustaining Cities, Cultures, and the Earth around the SDGs in order to prepare our undergraduates to address all of the SDGs in ways that are modestly doable and make a positive difference.
Further information on the UN's sustainable development goals is available here.

At HKU, the Common Core collaborates with the HK Sustainability Campus Consortium, HKU Libraries, and Women's Studies Research Centre in promoting education of the SDGs.
With the support of Encompass Hong Kong and TELi, we have produced an interactive map of how the SDGs are actioned at HKU.