Introduction
This website is designed to acquaint you with the HKU Common Core and to assist you in making an informed selection of the courses you wish to study. In order to maximize the benefits of your university education, it is important that you choose your courses carefully. Map out a useful pathway for yourself and think about how the courses connect with each other, with your majors, and with your life beyond the university.
The website provides you with detailed information of all the Common Core courses on offer in 2016-2017. This information includes the course description, the learning outcomes, the study load, the assessment requirements, the required and recommended reading and viewing, and the course teacher(s). Additional relevant information might also be available.
What is the Common Core?
The Common Core is the series of six courses across four Areas of Inquiry that is required of all HKU undergraduates. As with similar programmes at other world-class universities, the Common Core will help you to build friendships across the Faculties; to broaden your perspectives; and to develop the intellectual, social, and innovative skills that all of our graduates will need to address the complexities of 21st century life.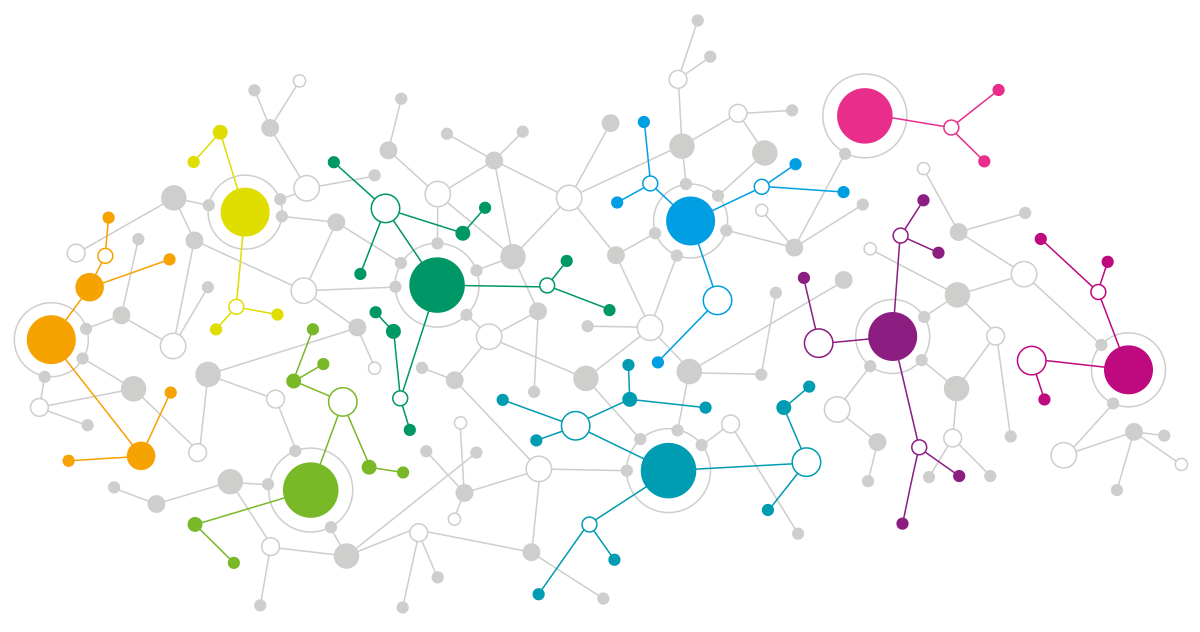 What is the rationale for the Common Core?
The Common Core exists to help you deepen your curiosity and intellectual capacity, to connect you with friends across all the Faculties, to broaden your perspectives on the complexities of the world, and to enhance the Core Competencies demanded by the 21st Century Workforce: Creativity, Critical Thinking, Communication, and Collaboration. It will help you, in brief, to create a relationship with our own future.
Upon successful completion of the Common Core, you will be able to:
Articulate a broader perspective and a deeper critical understanding of the complex connections between issues of profound importance.
Better navigate the similarities and differences between your own and other cultures.
More fully participate as individuals, members of social groups, and citizens in global, regional, and local communities.
Demonstrate the creative, collaborative, and communication skills that will contribute to the quality of your own and others' lives.
How will you learn and be assessed?
Learning is most engaging and lasting when it is interactive, so the Core makes use of a wide variety of assessments. Within each course, you may be asked to solve problems, create projects, address social questions, discuss different perspectives, innovate around a product or social issue, or decide what questions most intrigue your curiosity. You will engage in different activities such as role plays and debates, close reading, reflective writing, media production, art installations, theatre performances, fieldwork, group projects, laboratory or museum explorations, quizzes or exams, interviews, and other forms of research. From the first moment, keep in mind that you are an active research collaborator with your professors, tutors, and classmates.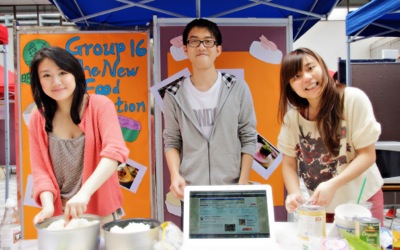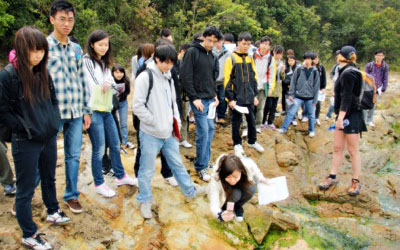 How is the Common Core structured?
In order to ensure a balanced exploration across fields of learning, the Common Core is divided into four Areas of Inquiry (AoIs): Scientific and Technological Literacy, Humanities, Global Issues and China: Culture, State and Society. Workload requirements for a 6-credit course amount to 120-180 hours. Common Core courses normally consist of 36 contact hours, with a 2-hour lecture and a 1-hour tutorial per week. The majority of Common Core courses are taught on Wednesday afternoon, with a smaller number of them on Saturday morning and one in the evening at the Kennedy Town Residential Colleges. There are also a small number of blended learning classes that we call SPOCs (Small Private Online Courses) and Summer School classes. Along with the teaching and administrative staff of the Core, you are all developing means of making connections across the AoIs; between the campus, the city, the region, and beyond; and between the Common Core and your respective majors.
How do you select your courses?
As you choose your courses, you will have a great deal of information available to you through the Student Information System (SIS), through the Common Core website, through your Academic Advisors, through student websites, and through senior students. It is very important that you weigh all of this information carefully and create the pathway through the Common Core that will be most useful and exciting for you.
Common Core courses are selected online through the Student Information System (SIS) and places are allotted through a First-Come-First-Served enrollment method (get to your computers early!). It is important to note, however, that selecting a course online does not guarantee a place on the course, as Common Core courses have fixed quotas.
Course Selection Period (Course approval method: First-Come-First-Served)
During the course selection period in August, your selections of Common Core courses are time-stamped. Pending approval of course enrollment, you are able to check your position in the queue as well as the number of vacancies available in the course. The system will approve your course selection on a first-come-first-served basis. Any enrollments not approved as a result of oversubscription will be placed on a ranked waiting list. The system will perform the enrollment approval process a few times a day and you can check and make changes to your course selection online during the course selection period.
After the course selection period closes, all the waiting lists generated during the course selection period will be purged. You will not be allowed to make any changes to your course selection until the add/drop period.
* IMPORTANT: Courses with enrollments below 20 by the end of the course selection period will be cancelled. This mechanism for discontinuing under-enrolled courses at an early stage is to minimize disruption to your studies after you have started the new academic year. Students enrolled on a discontinued course will be notified of the discontinuation through their HKU email soon after the course selection ends and assistance will be provided to help them enroll on another course of their choice as far as possible before the start of the add/drop period. Be sure to check your email!
Add/Drop Period (Course approval method: Auto-Ballot)
When the course selection system re-opens during the add/drop period, all the waiting lists generated during the course selection period will be purged. During the add/drop period, you may select Common Core courses with available places and the system, in order to be fair to students from all years, will approve your new enrollments by auto-ballot. The system will perform auto-balloting jobs a few times a day and you may check your course selection status and ballot result online after the suspension period.
* IMPORTANT: You should ensure that your Common Core course selection does not violate the requirement of not taking more than four courses within an academic year. Otherwise, your enrollment will be disapproved by the system automatically.
Exchange/Visiting students
Subject to availability, exchange/visiting students may take up to two Common Core courses from a selective menu, each from a different AoI. You should enroll to special sub-classes created for exchange/visiting students only. The selection process is the same as mentioned above.
You are strongly advised to refer to the Course Selection Schedule as well as the Quick Guide on Course Selection and Enrollment available on the HKU Portal before performing your course selection.
Why are tutorials important?
Tutorials, which are normally conducted weekly in a small group setting, are an essential and compulsory element of study in the Common Core. The purpose of tutorials is to provide a context for you to deepen your understanding through dialogue with others in an interactive setting. Additionally, tutorials offer an environment for you to improve your communication skills and develop your confidence. Each member of the tutorial group has the responsibility for creating an effective learning experience for all concerned, and it is therefore important that you prepare adequately by reviewing lectures, formulating questions for discussion, and completing any preset tasks such as reading, writing or research requirements.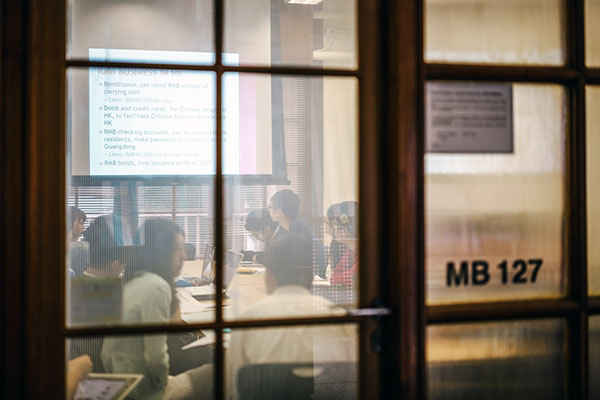 What are the Common Core requirements?
You are normally required to take 6 six-credit courses, one from each AoI and not more than 2 from any AoI. However, the number of courses required and the year and semester in which they are taken vary from programme to programme. (Please refer to the information below to find out the requirements for your programme.) You are advised to check the accuracy of the information in the table with your home Faculty before choosing courses. Please note that whatever the requirements for your programme you are not allowed to take more than four courses within an academic year (except for students who are required to make up for failed credits).
FAQs on Common Core Course Enrollment