The Common Core Advisory Board
The Common Core Advisory Board members share the wealth of their knowledge and experience; design additional connections between the Common Core, Hong Kong, and the Global Community; and help to articulate a set of graduate attributes that will serve the students well as they move beyond the boundaries of the university. The Common Core is extremely grateful for their support.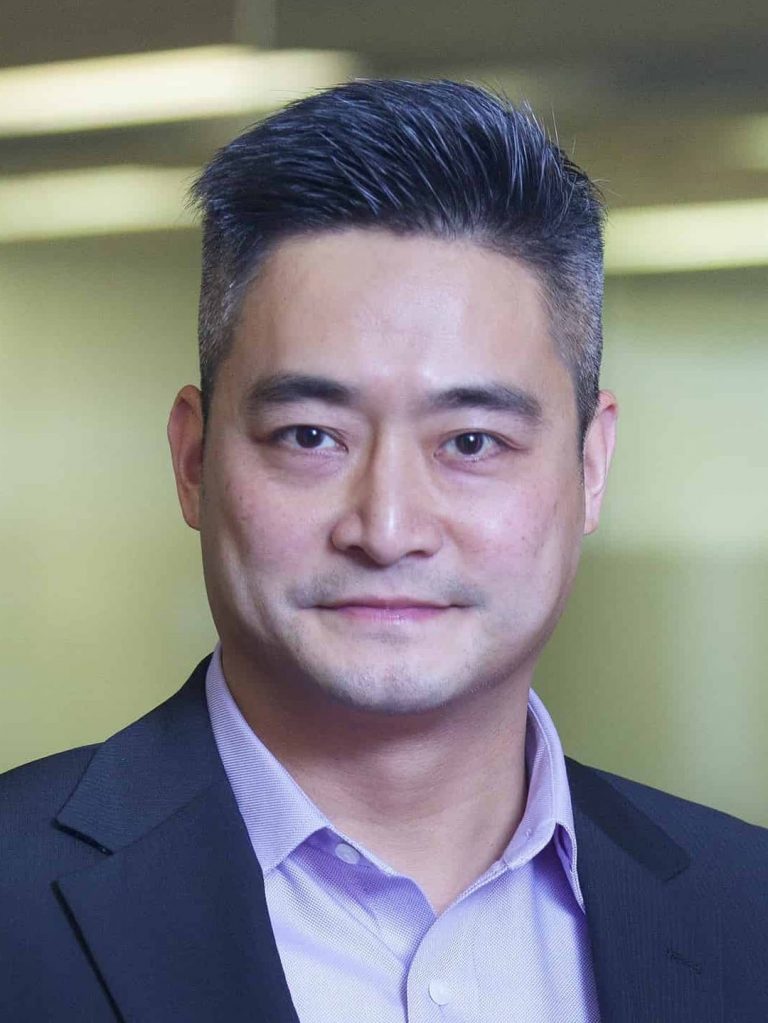 Director of Research & Development (East Asia), ARUP
Dr Ricky Tsui has been leading ARUP's R&D since 2008, to drive various research, creativity, and innovation activities in the East Asian region. He is the Arup University Leader, Knowledge Management Leader & Shenzhen Digital Acceleration Hub Leader and leads the pursuit of Design and Technical Excellence in the company. His work covers the entire knowledge value-chain from anticipating knowledge needs through to various foresight and innovation initiatives, developing new knowledge through managing different R&D projects, in collaboration with external partners and facilitating the dissemination of developed and captured knowledge through various Communities of Practice, to knowledge empowerment through organizing informal and formal learning activities under Arup University. Ricky also practises and teaches design thinking in many innovative projects and training courses. He has been the Region Ventures Champion for many years and helps promote intrapreneurship from harvesting new ideas to developing commercial products/services.
Ricky is the appointed member of the East Asia Digital Executive, driving digital transformation in the region. He launched many cultural change initiatives and helps drive automation in many design processes and the development of new digital products/services.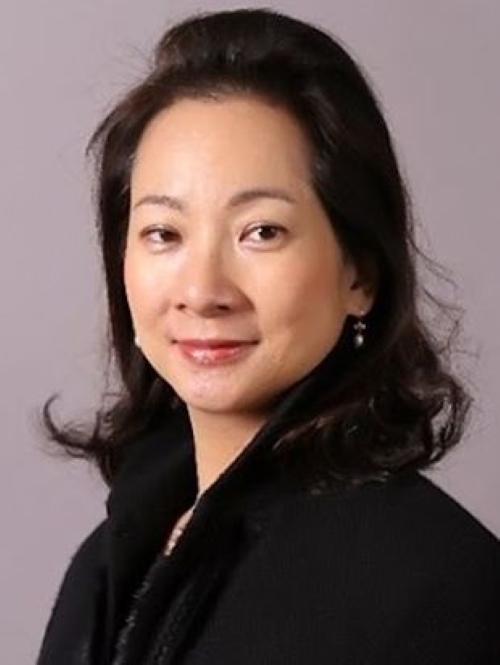 Founding CEO, Absolutely Fabulous Theatre Connections
Lynn Yau heads The Absolutely Fabulous Theatre Connection (AFTEC), a Learning Theatre under the LCSD's Venue Partnership Scheme. In addition to strategic planning and fund-raising, she is particularly passionate about arts learning and has curated numerous learning projects over the years from primary to postgraduate level and for the public. The Bravo! Hong Kong Youth Theatre Awards 2013-14 was a recipient of the Hong Kong Arts Development Council's Arts Education Award. Sm-ART Youth, a multi-disciplinary inter-generational programme is a Star Project at UNESCO'S Arts in Education Observatory (Hong Kong). Over the past two decades, Lynn has acted in various advisory capacities in the arts community, and as an occasional guest artist with local theatre and music companies. She was on the Council of the Hong Kong Academy for Performing Arts in 2011-13 and a Hong Kong Scholar to the UK Clore Leadership Programme 2010-2011 supported by the Home Affairs Department.
A keen researcher and speaker on the arts and education, she presented papers at various conferences and written articles and book chapters. Biennially, she teaches the Arts Engagement & Education module at the Hong Kong Institute of Education's Executive Master of Arts in Arts Management and Cultural Entrepreneurship.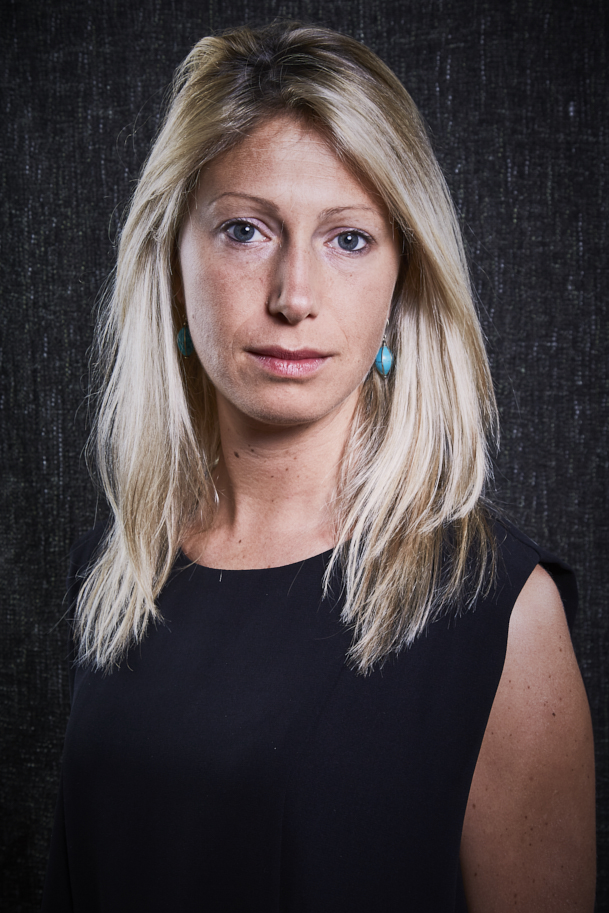 Associate Director, Business for Social Responsibility (BSR)
Anna Iles leads BSR's work to identify and explore the implications of current trends and emerging issues for sustainable business, as a director in the Sustainable Futures Lab. She is passionate about the importance of supporting young people to develop foresight skills, empowering them to be mindful of their role in shaping the future. Anna has run futures programs for educational and youth institutions including Singapore Management University, Stamford American School, Chinese International School, the World YMCA and Young Friends of the Earth Europe. Before joining BSR, she worked for Forum for the Future, first as editor of its sustainable solutions magazine Green Futures and then as founding curator of the Futures Centre, a horizon-scanning and sensemaking platform. She went on to lead her own foresight and innovation agency, Flux Compass, working with business and global bodies, such as Swire Group, Kering, UNICEF, and UNDP. Publications include a paper in the Journal of Futures Studies (2020) on the potential of futures methodology to build dialogue in conflict situations, and two books with Springer: The Innovation-Friendly Organization (2017) and The Brand Strategist's Guide to Desire (2014). 

Anna holds a BA in English and French from Oxford University and a MA in Gender Studies from SOAS, London University, and is a certified life coach.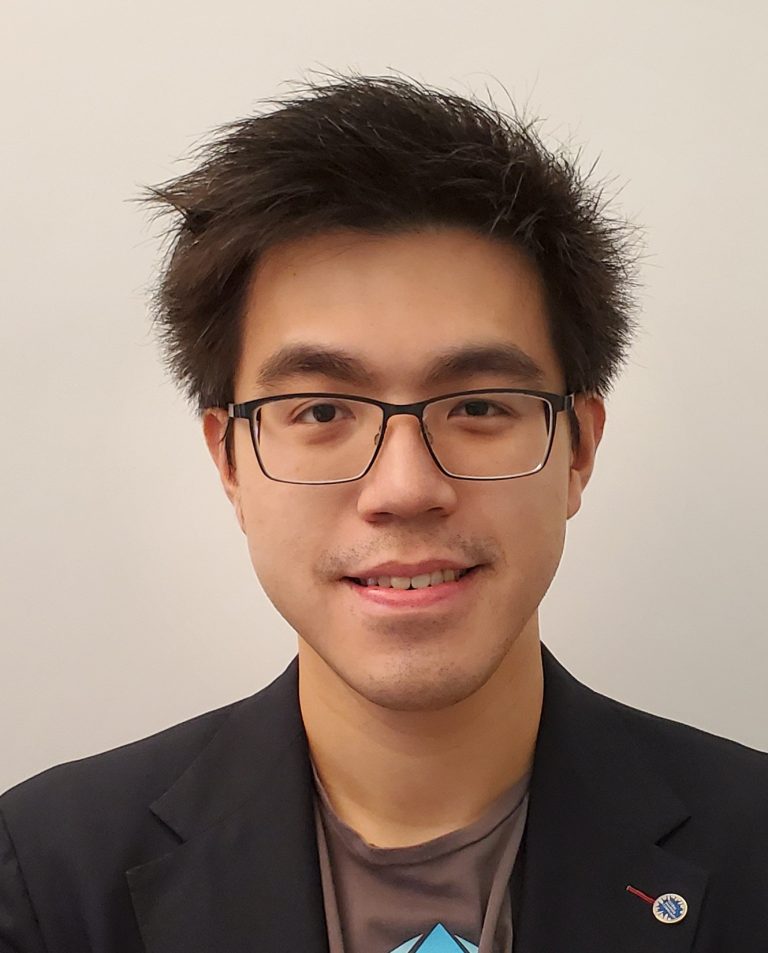 Founder and CEO of Press Start Academy
Vince Siu is the Founder and CEO of Press Start Academy, a Hong Kong-based education start-up that builds fun, immersive, facilitated K-12 learning experiences founded on the 21st-century skills, and trains teachers on how to do the same for their students. In the field of education, he has been recognized as a Global Shaper by the World Economic Forum, a Gen.T Leader of Tomorrow by Tatler Asia, and an Asia-Pacific Leader by the Obama Foundation. Vince is frequently invited to present at conferences, organisations, and universities around the world, and is deeply passionate and committed to social impact and change initiatives, and teacher empowerment, youth leadership and climate action.
Prior to his entrepreneurship journey, Vince worked in digital strategy consulting and project management for Hang Seng Bank, IBM, and Ernst and Young. He graduated with his bachelor's in Management Information Systems from Boston College.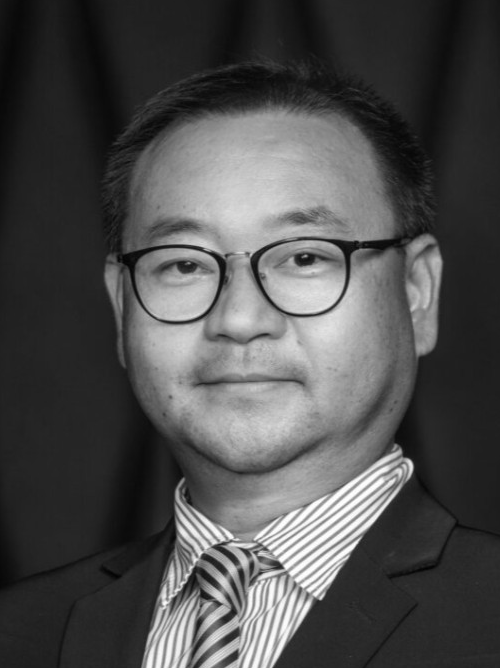 Founding CEO, KodingKingdom
John Huen is the founding CEO of Koding Kingdom, a K12 coding and gaming education company and works in partnership with Tencent on Roblox education. He is an honourary advisor at the HKU Foundation, and an advisory committee member for IT Innovation Lab, OGCIO, and the HKSAR Government. John previously served in senior executive roles at GigaMedia China and CDC Games. He has more than 20 years of operating and management experience in the digital content and telecommunications industries in China. John is the Hong Kong representative of the Enterprise Ethereum Alliance, promoting the development of Web 3.0.
John holds a Bachelor of Engineering degree from the University of Hong Kong. In 1992, he was awarded the Swire/Foreign and Commonwealth Scholarship for his Master of Philosophy degree in Management Studies at the University of Oxford.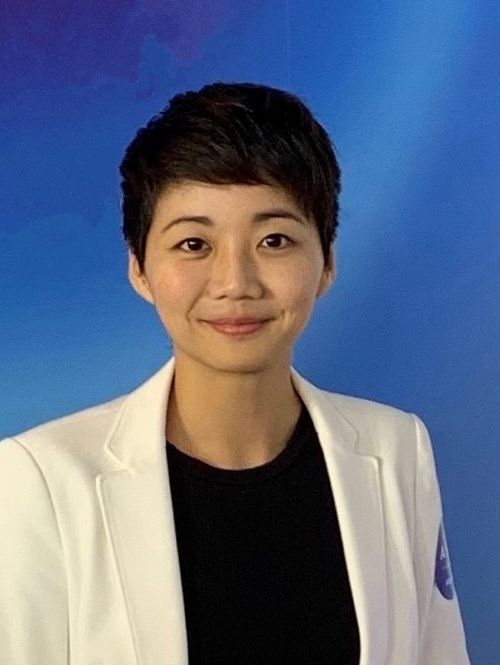 Chief Commercial Officer, Artifact Labs
Zaf Chow is the CCO of Artifacts Labs, a Web3 company that works to preserve records of collections and assets on the blockchain. As the former Director of Digital Strategy and Partnerships at Animoca Brands, she played a pivotal role in promoting the mass adoption of NFTs and metaverses. She was a director for Alipay Hong Kong and founded a mobile food ordering fintech start-up, QUICKER, and has extensive experience working in fast retail. Zaf was the Awardee of Innovation and Change-making Entrepreneurship by InvestHK in 2017.
Zaf graduated from the University of Hong Kong majoring in Accounting and Finance and minoring in German. She was awarded the HKU Sports Scholarship and Lufthansa Scholarship during her study.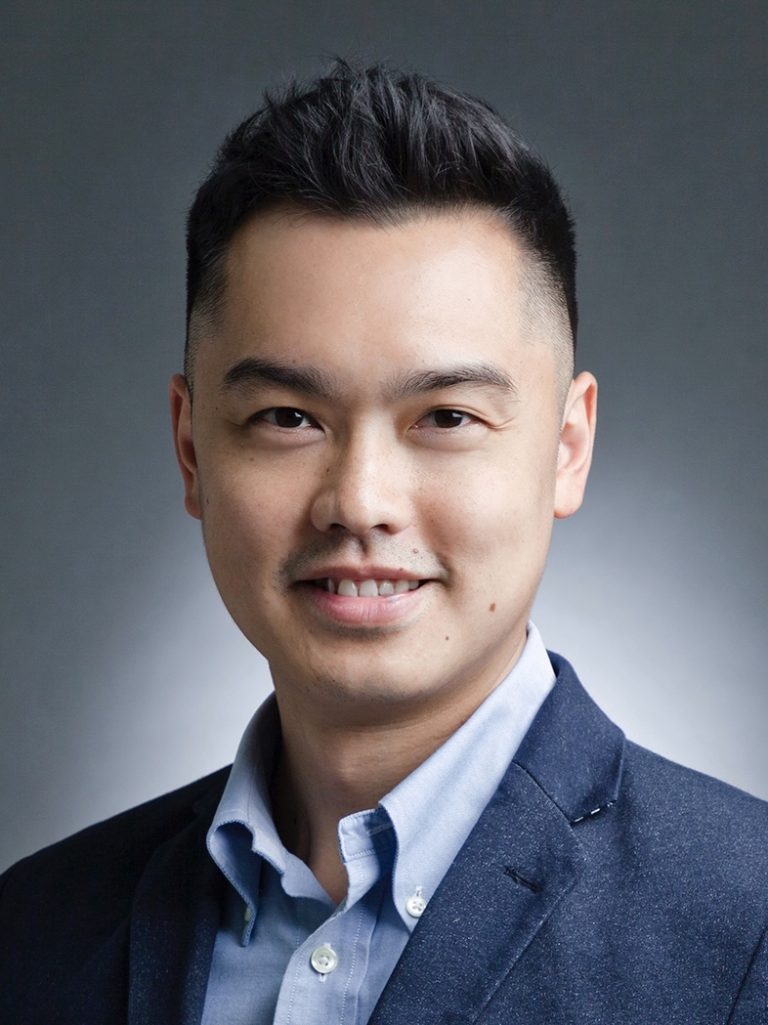 Head of Business Innovation and Shared Value, Nan Fung Group
Garrick Lau is a Gen-Y and a father of two children and aspires to bring happiness and fulfilment to future generations. Garrick's experience covers social innovation, intrapreneurship, hospitality and real estate asset management, youth development, talent acquisition and employer branding. Garrick previously managed assets valued over HK$2bn, alongside charitable foundations supporting youth development and incubation programs supporting social innovators, all aiming to demonstrate and advocate the Creating Shared Value (CSV) model to the business world.
Prior to his role at Nan Fung Group, Garrick was Co-Founder and CEO for G For Good and an Assistant General Manager for Shared Value, under New World Development. He was the ex-CEO of a charitable organization that ran the largest teenage entrepreneurship education program in Hong Kong. Garrick graduated with his bachelor and Master degrees from the University of Hong Kong and received senior executive training from Stanford University.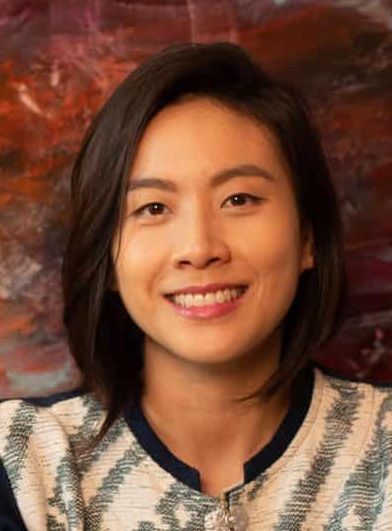 CEO & Founder, OWN Academy 自由學園
Natalie Chan is an engineer, corporate professional, film producer, adventure seeker, educator, entrepreneur and a member of the Global Shaper community. Chan's dedication to education was sparked from the realization that there is a gap between schools and the real world. In order to fix that, Chan founded OWN Academy in 2016, as a 21st Century education solution with a focus on talent discovery, personal and professional development. Her goal is to help students find their own direction through exposure to modern industries and inspiring mentors, provide future proof skills training and bridge industries to the classroom.
As a result of Chan's diverse achievements, she was selected as one of Davos 50, representing Asian youths to attend the World Economic Forum Annual Meeting in 2019. Natalie was also the 2021 Finalist for the Cartier Women's Initiative. She received her Masters degree in Education from the University of Hong Kong.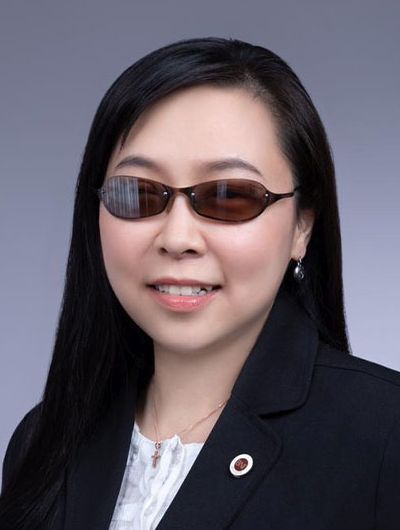 Psychotherapist & Hypnotherapist
Founder & Director, Codekey Cookies Ltd. 點字曲奇
Co-Founder, Capering Holistic Medical Alliance 義醫同行
Jennifer Wong is a qualified psychologist and hypnotherapist, and the founder and acting director of Codekey Cookies. Jennifer was born without disabilities, however, at the age of 8, she suffered from an extreme allergy, which resulted in her eyesight. She is the first visually impaired psychologist, hypnotherapist, and counsellor in Hong Kong. Moreover, Jennifer is a qualified Neuro-Linguistic Programming Practitioner, Enneagram Analysis Trainer, with qualifications in Emotional Focused Therapy Training. She has co-founded a volunteer group, Capering Holistic Medical Alliance as a volunteer clinics and health talk services. Jennifer has experience as a psychotherapist in Toronto, and as a primary school teacher.
Jennifer graduated from the University of Waterloo with a double major in Psychology and Economics, and a specialization in Human Resources Management, graduating with First Class Honours. She also holds a degree in Education from Lakehead University in Ontario, Canada and a Master's degree in Counselling Psychology from the University of Toronto. 
Past Advisory Board Members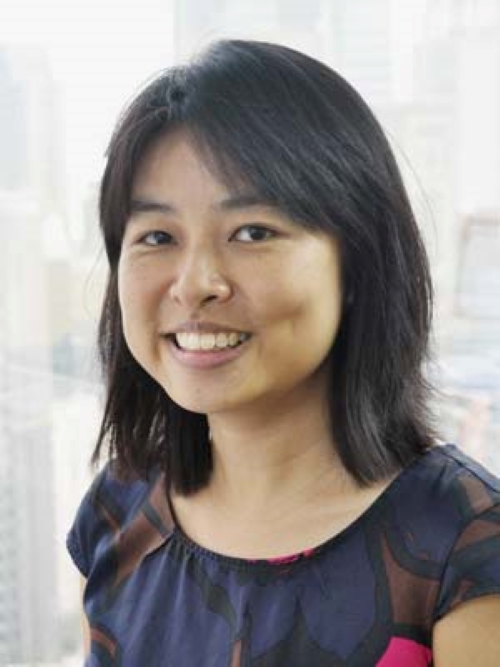 Director, Business for Social Responsibility (BSR)
Rosa Kusbiantoro has a background in engineering and finance and brings a unique perspective to BSR's work with extractives companies on social performance issues. She also supports companies across all sectors in developing labour, health, and sustainability strategies. She is particularly interested in multi-stakeholder partnerships that leverage private-sector operations and investments to catalyze sustainable economic opportunities for local communities.
Prior to joining BSR, Rosa worked as a consultant for Cardno Emerging Markets, where she helped mining, oil, and gas companies develop social impact management plans; stakeholder engagement strategies; and health, safety, and environmental policies in countries such as Burkina Faso and Timor-Leste. She has also provided program coordination for an AU$155 million AusAID program in Indonesia with more than 200 national and international advisers.
Rosa holds a Bachelor of Engineering in Chemical Engineering from the Bandung Institute of Technology (ITB) in Indonesia and an M.S. in Finance from Drexel University.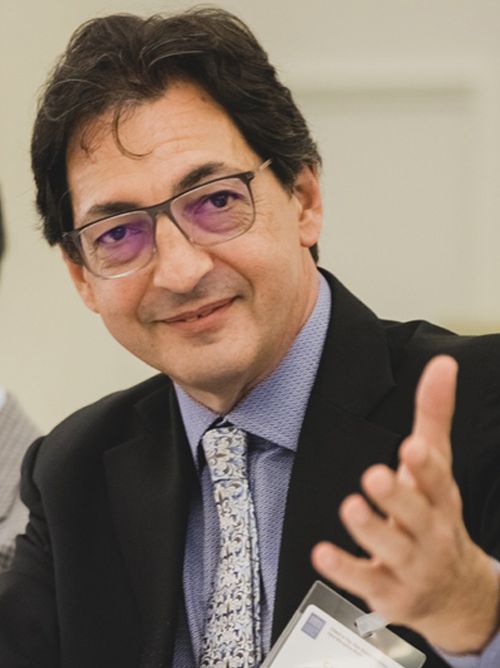 Executive Director, Intellectual Property Program, US-China Clean Energy Forum
With an unusual mix of skills derived from experience in Hollywood, US Congress and working with governments & industry in Asia on intellectual property, data privacy and other public policy areas in Information Technology, clean energy, and entertainment industries, I pursue constructive approaches to enable innovation and improve protection and maximization of IPR. A deep understanding of industry drivers, legal issues and technology, and the relationships and vision needed to develop strategic business alliances, policy initiatives and government relations. Senior Policy Advisor to US Sen. Maria Cantwell, Senate Commerce Committee and thought leader on technology policy, and previously as Technology/IP Counsel to Sen. Cantwell, then on Senate Judiciary Committee, my responsibilities included IP (eg, copyright/DMCA & patent), privacy, telecom & antitrust. Previously, a music recording engineer and producer in Los Angeles and San Francisco. Engineering clients included Madonna, Stevie Nicks, Elvis Costello, Los Lobos, many San Francisco punk bands, and producers T Bone Burnett & Rick Nowels. Noteworthy projects: Brian Eno/David Byrne's "My Life in the Bush of Ghosts," the soundtrack for Francis Coppola's Academy-Award winning "Apocalypse Now."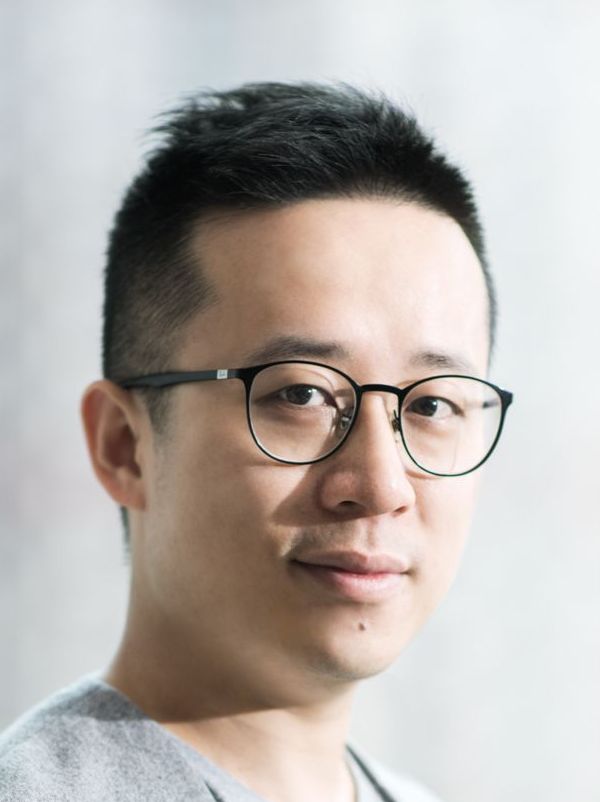 Design Director and Co-Founder, LAAB: Art, Architecture, Events, o@LAAB.pro
Otto Ng is currently the Design Director at LAAB – an architecture studio and advanced fabrication lab that designs and builds progressive ideas – providing leadership in design and business development. Otto has lived and practised in the US, UK, Italy, and HK as an architect for projects ranging from boutique hotels and cruise terminals to smart city systems and electric-hybrid bicycles. His projects have included K11 MUSEA & Victoria Dockside, Leica flagships in the Asia Pacific, Cartier's North Asia Headquarters and VIP lounge. He was awarded a Full Tuition Scholarship and Schnitzer Artist Silver Prize from MIT, an Alumni Prize Medal from HKU, and named among "40 under 40" Design Talents by Perspective Magazine, and "15 Young Gurus" by ELLE Men. Otto has been an invited speaker at Good Design Talk, Knowledge of Design Week, TEDxKowloon, and TED@Seoul. He is keen on exploring design possibilities with robotic tools and smart systems while seeing social and ecological design as essential as innovation and craftsmanship.
Otto graduated from HKU with a First Class Honours degree in Architecture and previously taught advanced design computations at HKU.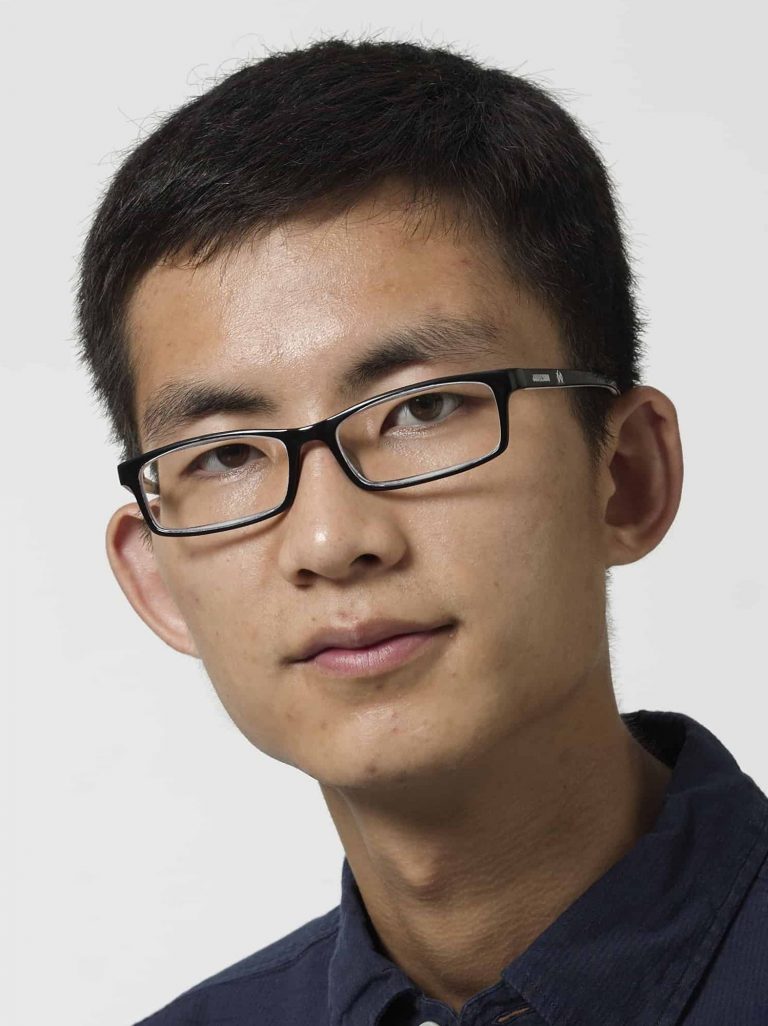 Ex-CEO & Co-founder, AntzKnow Technology Ltd 蟻知未來
Tristan Liu co-founded AntzKnow Technology Limited in 2018, a decentralized online community and predictive consultancy that uses crowd wisdom to analyze and forecast future macro-level events for clients. AntzKnow was invested by HK Cyberport (government-affiliated VC) and had completed a Pre-A round of funding, valued at $27M.
Tristian has experience in supply chain management and graduated from the University of Hong Kong in 2015 with a degree in International Business and a minor in philosophy.