The Passion Project is a workshop series exploring both making a living and making a life. We will ask how you might develop the skill-sets necessary to move your passion into relationship with work, learning, money, service, and satisfaction. Using Adam Davidson's "8 Rules of the Passion Economy" as a conceptual through-line, a series of workshops will articulate the connections between individual desire, social contexts, and next steps you can take to more fully inhabit your passion. The talks are given by thought-leaders, entrepreneurs, industry professionals, innovators, and dreamers, covering a range of topics from life-planning, sharing of success stories, relationships, and self-development. We hope these real-life stories will encourage and inspire you to pursue your dreams.
The workshops have facilitated various internship and mentoring opportunities for students.
The 8 Rules of the Passion Economy
The Passion Project is based around the 8 Rules articulated in Adam Davidson's book "The Passion Economy: The New Rules for Thriving in the 21st Century". In his book, Adam outlines how the rules of the economy have been transformed, leading to the social and economic displacement of a lot of people. Although this paradigm change brings pain, Adam optimistically emphasises the amazing opportunity to create unique value in careers and businesses if people are able to combine their unique abilities, interests, and desires. Adam's book encourages people to be curious, experiment, and explore in order to uncover their passions (and at the same time, make money from doing the things you love).
Rule #1 — Pursue Intimacy at Scale
Rule #2 — Only Create Value That Can't Be Easily Copied
Rule #3 — The Price You Charge Should Match the Value You Provide
Rule #4 — Fewer Passionate Customers Are Better Than a Lot of Indifferent Ones
Rule #5 — Passion is a Story
Rule #6 — Technology Should Always Support Your Business, Not Drive It
Rule #7 — Know What Business You're In, and It's Probably Not What You Think
Rule #8 — Never Be in the Commodity Business, Even if You Sell What Other People Consider a Commodity
"To play a wrong note is insignificant; to play without passion is inexcusable." – Ferdinand Ries, Composer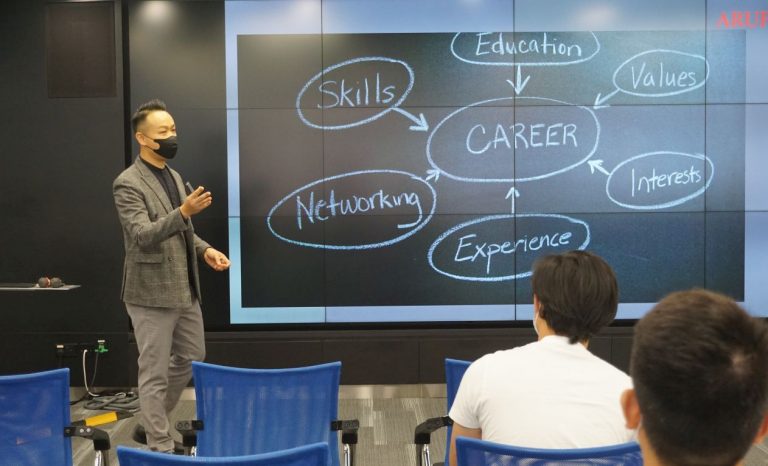 The Role of Passion in a Great Career (25 November 2021)
Tim MT Wong, Senior Engineer of Arup
As an ambassador for Arup and Hong Kong, Tim stressed the importance of his personal family relationships and his diverse interests in contributing to his success in the field of civil engineering. Tim talked about his involvement in major projects across Southeast Asia and the Greater Bay Area and how the expertise of Hong Kong engineers can (re)shape a more sustainable future for the region.
Probability, not a Possibility (21 October 2021)
Josephine Chan, Chief Operating Officer of WHub.io
Josephine redefined finding your passion as looking for your purpose, re-introducing the concept of ikigai and the need to nurture purpose and find the intersection between what you love doing, what the world needs, what you can get paid for, and what you are good at. The workshop guided students towards the need for greater self-awareness, building a system, and how to stay consistent in moving towards your purpose.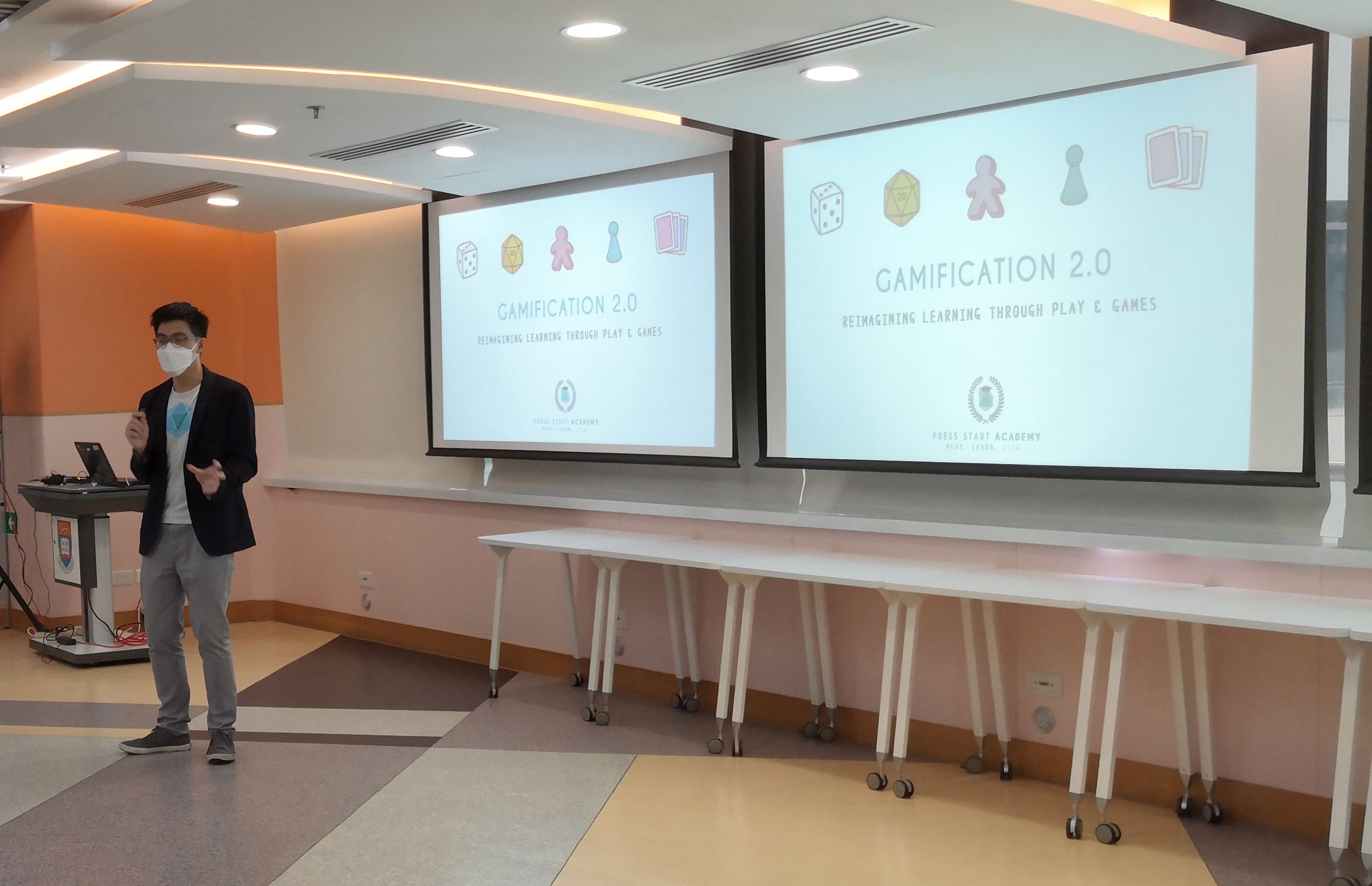 Pay, Learn, Grow: From a Random Adventure into a Vocation (30 Sep 2021)
Vince Siu, Founder and CEO of Press Start Academy
Transitioning from a job in digital strategy and program management to founding a gamification and play-based educational start-up, Vince outlined the difficult decisions he's had to make, and the ups and downs along the way. He shared with students his love for video and board games, and offered a critical analysis of the game Monopoly.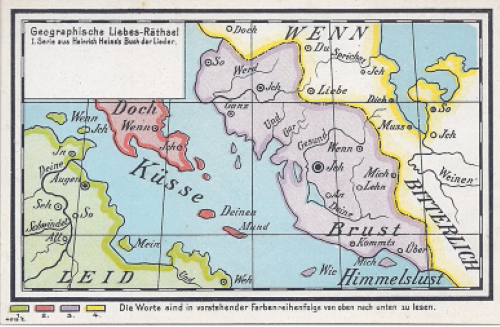 Step, Leap…Iterate…Passion, Learning & Practice (22 April 2021)
Gray Kochhar-Lindgren, Director, Common Core
In this workshop, Gray guided students through a process of refinement and consolidation by reflecting on the key concepts from prior workshops. Through a beautiful conversation of art and semiotics, he introduced the notion of the singularity of passion, the idea of living with ambiguity, and demonstrated how the transection of language and conventions cross disciplinary boundaries.
Transitioning into Work You Love (23 March 2021)
Jack Tsao, Tutor in the Faculty of Medicine HKU, Ex-Entrepreneur and Consultant
In this workshop, Jack shared his journey over the last two decades of transitioning from banking, performance consulting and starting a business to his current passion in higher education. He talked about the unexpected detours, blunders, and misadventures along the way, including his forays into selling shoes on eBay, renovating homes, and stumbling into a PhD. Through his story, he illuminated the multiformity and non-linearity of life events, how our passions can arise from unexpected encounters, and stimulated thinking around how we can exercise greater agency to activate critical nodes and pathways for self-development.
Passion, Creativity, Innovation, and Entrepreneurship (23 February 2021)
Baniel Cheung, Founder and Principal Strategist, Integral Consulting Asia; Serial Entrepreneur and Business Consultant in Different Industries
Tapping into his deep entrepreneurial experience, Baniel's workshop titled "Entrepreneurial Character Exploration" focused on the traits and characteristics of what defines a successful entrepreneur. Baniel introduced Belbin's Theory of Team Roles and Culture as a framework for identifying our entrepreneurial strengthens and weaknesses and challenged us to analyse and reflect on how we can improve our capabilities or surround ourselves with complementary people.
Diving-In: Finding Your Niche (17 November 2020)
Benita Chick, Founder and CEO of Encompass Hong Kong
Benita's delightful talk focused on the wonders of discovery, diversity, and being different. She shared her experiences as a marine biologist, social innovator, and LGBT+ advocate to help us reflect and map our own unique identities. Through the workshop, Benita asked thoughtful and provoking questions as a catalyst to finding our niche.
Mapping Your Passion (20 October 2020)
Helen Lockey, Director of Educational & Institutional Intelligence, HKU
In this workshop, Helen beautifully articulated the concept of passion and illustrated through examples, of the kaleidoscope of unorthodox hobbies, interests, careers, and businesses that people pursue. In addition to more than 30 years of experiences in research, teaching, and university administration, she talked about her own passions in jewellery, qipao, and handmade cards, and the need to find your "ikigai" or purpose in life.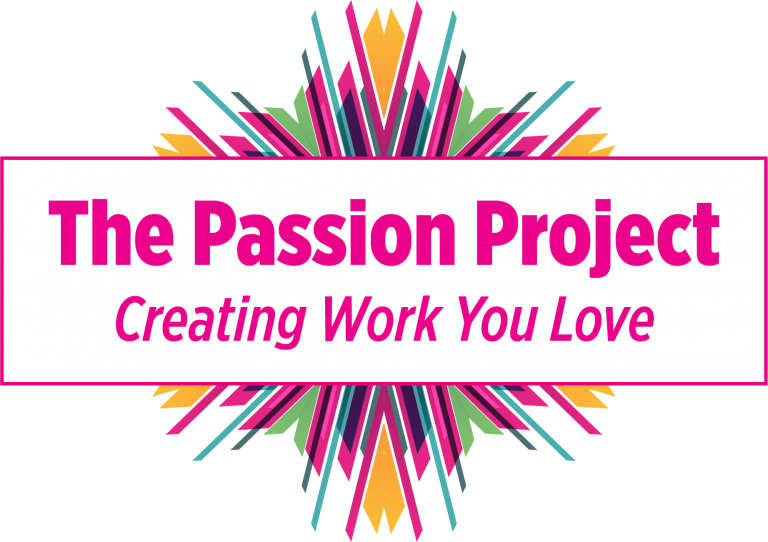 The Passion Project: Creating Work You Love (22 September 2020)
Gray Kochhar-Lindgren, Director, Common Core
Gray kickstarted the Passion Project with its first workshop and inspired students to think about books and a "conceptual bookstores" as a critical node for accessing and exploring the world and understanding your own desires and passions.
Questions?
We would love to hear your ideas on how we can make the workshops more tailored for you. Contact the Common Core at commoncore@hku.hk