Critical Zones: Gender, Cities, and Well-Being
The concept of Critical Zones is derived from the French philosopher Bruno Latour. The term 'critical zones' is applied in geochemistry, ecology, and biology to describe the thin layer, a few kilometres thick, of the earth's surface and near-surface with the conditions to sustain fragile terrestrial existence. Latour extends the original usage to connect the material with the political and other relations entangled sustaining the fragility of our existence.
At Common Core, the Critical Zones concept is aligned to the three United Nations SDGs of Good Health and Well-Being, Gender Equality, and Sustainable Cities and Communities. We operationalise this through our courses, undergraduate transdisciplinary research projects, and our partnerships.
Date: 1 September 2021 – 30 September 2021
Location: 2/F Exhibition Space, HKU Main Library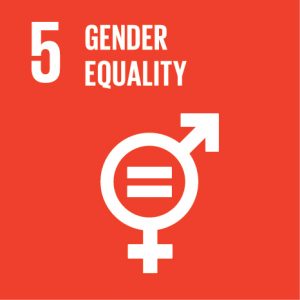 Common Core is proud to support the HKU Women in Science and Engineering (HKU WISE) group with the upcoming exhibition by photographer Laura Simonsen titled Women in Science, to be held at the Main Library. Laura will exhibit photographs of female scientists from HKU's Faculty of Science.
The exhibition commemorates 2020 as the 100th anniversary of women's suffrage in America and follows on from the exhibition "100 Years of Women's Suffrage in America" (on display at the HKU Main Library), which tells the lives of eight notable suffragists in the movement: Susan B. Anthony, Elizabeth Cady Stanton, Mary Church Terrell, Daisy Lampkin, Carrie Chapman Catt, Lucy Stone, Sojourner Truth, and Lucretia Mott. Beginning in the mid-19th century, successive generations of women's suffrage supporters worked tirelessly to achieve what many Americans considered a radical change in the Constitution – guaranteeing women the right to vote.  By spotlighting these eight figures who played key roles in the struggle for women's suffrage, together with the progress for gender equality within the field of science, the exhibit highlights the effort of women to establish a landscape for greater equality.
Organisers: Dr Caroline Dingle (Faculty of Science, Convenor of HKU Women in Science and Engineering), Mr Gary Chin (HKU Libraries)