Critical Zones: Gender, Cities, and Well-Being
The concept of Critical Zones emerges in geochemistry, oceanography, atmospheric sciences, biology and ecology to describe the conditions necessary to sustain fragile terrestrial existence. Bruno Latour (http://www.bruno-latour.fr/node/838.html) then extends the original usage to connect the idea with political, social, artistic, philosophical and other necessarily entangled relations. In the Common Core, the Critical Zones Project is aligned to the three United Nations SDGs of Good Health and Well-Being, Gender Equality, and Sustainable Cities and Communities.
We enact the project through a number of related courses in the Common Core, our Transdisciplinary Undergraduate Research Initiative, the Global-Action-Lab Exchange with Utrecht University around the More-Than-Human-City, and in our collaborations with the Hong Kong Sustainable Campus Consortium (HKSCC) and international partners in GLADE (Global Liberal Arts Design Experiments).
Student Research Project on Critical Zones
First to final year undergraduate students are given the opportunity to partake in modestly funded research projects with the facilitation of a Faculty Mentor. This initiative gives students the flexibility of choosing their own topic for investigation, their own research design and methodology, and whether they would prefer to work alone or with a small team of friends. You will also, as an essential part of the process, be able to share your experience and findings with others.
Start your own research project through the TransDisciplinary Undergraduate Research Opportunities
Transdisciplinary Minors on Critical Zones
Critical Zones Research Seminar Courses
We are currently not offering any research seminar courses around Critical Zones.
Previous Course:
CCHU8003: Critical Zones – Our Toxic Environment and the Question of Well-Being
Date: 1 September 2021 – 30 September 2021
Location: 2/F Exhibition Space, HKU Main Library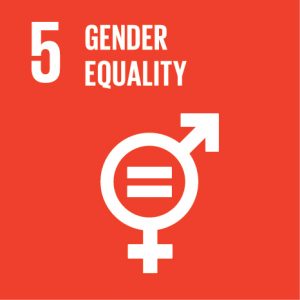 Common Core was proud to support the HKU Women in Science and Engineering (HKU WISE) group with the exhibition by photographer Laura Simonsen titled Women in Science, to be held at the Main Library. Featured photographs included female scientists from HKU's Faculty of Science as portraits and undertaking fieldwork.
The exhibition commemorated 2020 as the 100th anniversary of women's suffrage in America and follows on from the exhibition "100 Years of Women's Suffrage in America" (on display at the HKU Main Library), which told the lives of eight notable suffragists in the movement: Susan B. Anthony, Elizabeth Cady Stanton, Mary Church Terrell, Daisy Lampkin, Carrie Chapman Catt, Lucy Stone, Sojourner Truth, and Lucretia Mott. Beginning in the mid-19th century, successive generations of women's suffrage supporters worked tirelessly to achieve what many Americans considered a radical change in the Constitution – guaranteeing women the right to vote. By spotlighting these eight figures who played key roles in the struggle for women's suffrage, together with the progress for gender equality within the field of science, the exhibit highlights the effort of women to establish a landscape for greater equality.
Organisers: Dr Caroline Dingle (Faculty of Science, Convenor of HKU Women in Science and Engineering), Mr Gary Chin (HKU Libraries)