The GLADE Symposium 2022 (Zoom)
Under the title of Mapping Future Interdisciplinarities – A Play and Planning Session, the symposium was held on May 11 2022, hosted by Prof. Gray Kochhar-Lindgren, Director of the Common Core at HKU.
Topics discussed included:
Re-conceptualizing trans- and interdisciplinarity: The world as a field-of-forces/"social"-"natural": Inter- and Trans-: Pivots, Transits, and the Meeting Points of Social & Natural Forces (By Prof. Gray Kochhar-Lindgren, HKU)
Interdisciplinary BASC Degrees: the Rationale: Conceptual-Pragmatic-Affective (By Prof. Tim Jordan, University College London, and Prof. Ian Holliday, HKU)
Undergraduate Student Interdisciplinary Research and Students as Change Agents: "From Research to Policy" (By Dr Betsy Porritt, The University of Birmingham)
Future Readiness: Enhancing Interdisciplinary Capacities for Students & Colleagues (By Dr Jack Tsao, The University of Hong Kong)
The symposium was joined by GLADE partners from the University College London, University of Birmingham, Halmstad University, University of Edinburgh, Lingnan University, and Utrecht University.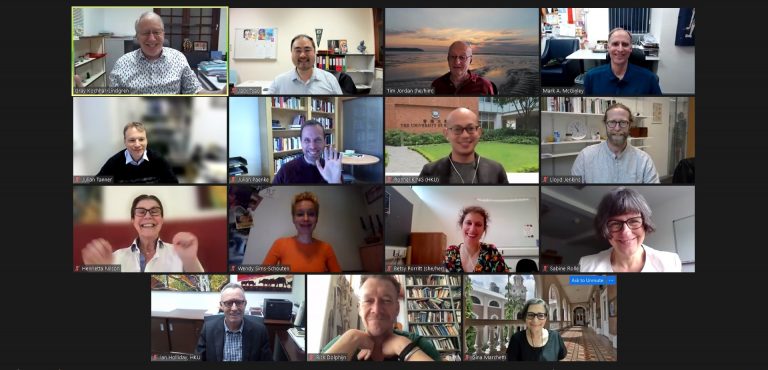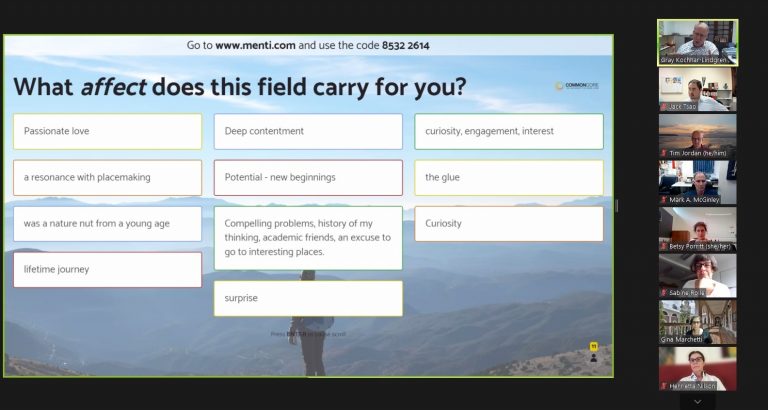 The GLADE Symposium 2020 (Zoom)
Held on July 21- 22 2020 with Sabine Rolle (University of Edinburgh), Michael Burke (Utrecht University), Diana Spencer (University of Birmingham), and Tanja Golja (University of Technology Sydney) on the topic of:
Sharing Undergraduate Transdisciplinary Curriculum & Projects

Digital Transmutations: Interactive & Interdisciplinary Online Teaching
With the theme of Interdisciplinary & Holistic Learning in Research-Intensive Universities (with partners from Australia, Europe, Hong Kong, Singapore, Mainland China, the UK, and the US) held on June 13-14 2019.
Topics discussed included:
Global Civic University

Women + Innovation

The City as a Learning Site

Undergraduate Research: Virtually and Face-to-Face

Trans- and Inter-disciplinary Curricula, Courses, and Degrees

Virtual Class Exchanges

Learning in the Anthropocene

Global Experiential Learning

Embedding the UN Sustainable Development Goals (SDGs)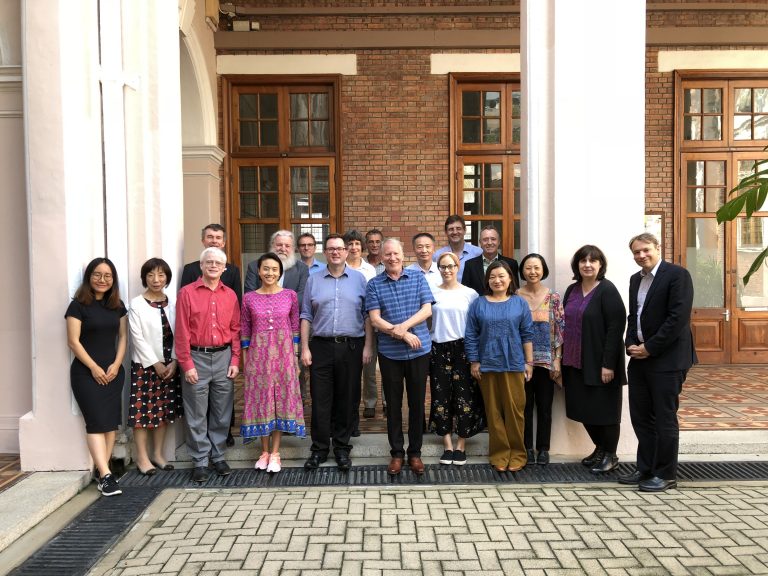 | | | |
| --- | --- | --- |
| Participants | Position | Institution |
| Prof David Helfand | Professor & Chair, Department of Astronomy; CC Programme External Examiner | Columbia University |
| Prof Roger Shu-Kwan Cheng | Associate Provost for Teaching & Learning | Hong Kong University of Science and Technology |
| Prof Chng Huang Hoon | Associate Provost (Undergraduate Education) | National University of Singapore |
| Prof Lin Yan | Professor, KoGuan Law School | Shanghai Jiao Tong University |
| Prof Mei Yee Leung | Director, University General Education | The Chinese University of Hong Kong |
| Prof Parshia Lee-Stecum | Associate Dean (Teaching and Learning) and Director, Arts Teaching Innovation | The University of Melbourne |
| Dr Graham Woodgate | Principal Teaching Fellow, BASc Arts and Sciences | University College London |
| Prof Richard Hughey | Vice Provost and Dean of Undergraduate Education | University of California, Santa Cruz |
| Dr Sabine Rolle | Dean of Undergraduate Studies | University of Edinburgh |
| Dr Julia P Myatt | Acting Dean of Liberal Arts and Natural Sciences 2018/2019; Director of Natural Sciences | University of Birmingham |
| Dr Anselm Heinrich | Senior Lecturer in Theatre Studies and College of Arts International Dean | University of Glasgow |
| Dr Tanja Golja | Head of Transdisciplinary Education Innovation | University of Technology Sydney |
| Prof Michael Burke | Dean, Honours College | Utrecht University |
| Prof Aya Yoshida | Professor of Sociology of Education | Waseda University |
| Prof Diana Spencer | Dean of Liberal Arts and Natural Sciences | University of Birmingham |
Stakeholders
Position
Institution
Ms Faustina Yip
CC Alumni Ambassador
The University of Hong Kong
Ms Natalie Chan
Founder and CEO
Own Academy
Mr Tristan Liu
Founder and CEO
Antzknow
Mr Adrian Lam, Man Ho
CC Alumni Ambassador
The University of Hong Kong
Ms Rosy You
MEd student
The University of Hong Kong
Ms Sharon Yuen
President of the HKU HeForSheForUs Student Society
The University of Hong Kong
| | | |
| --- | --- | --- |
| HKU Organizing Committee | Position | Institution |
| Prof Ian M. Holliday | Vice-President and Pro-Vice-Chancellor (Teaching and Learning) | The University of Hong Kong |
| Prof Gray Kochhar-Lindgren | Director of Common Core | The University of Hong Kong |
| Dr Julian Tanner | Sci & Tech Literacy (Convenor), School of Biomedical Sciences | The University of Hong Kong |
| Mr Matthew R. Pryor | Humanities (Convenor), Faculty of Architecture | The University of Hong Kong |
| Dr Xiao Hu | Digital Education | The University of Hong Kong |
| Dr Nicol Pan | Associate Director of Common Core | The University of Hong Kong |