What is the Common Core Curriculum?
The Common Core (CC) Curriculum is the series of self-selected interdisciplinary courses across four Areas of Inquiry that is required of all HKU undergraduates. Within the Common Core requirements, you may also pursue an organized course of interdisciplinary study tailor-made to your interests by declaring a Common Core Cluster or Transdisciplinary Minor.
In order to maximize the benefits of your university education, it is important that you choose your courses carefully. Map out a useful and exciting pathway for yourself for all four years—which will, of course, shift as you go—and think about how the courses connect with each other, with your majors, and with your life beyond the university.
What is the rationale for the Common Core?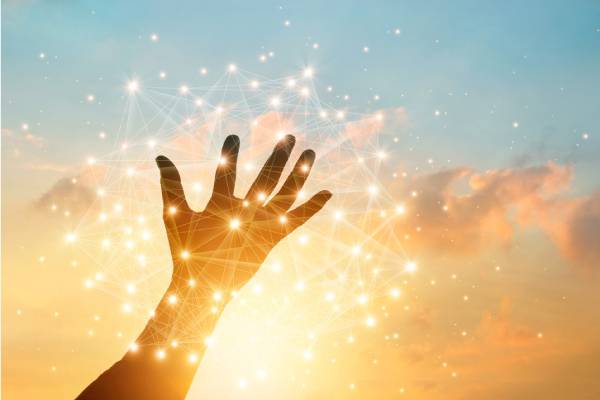 Upon successful completion of the Common Core, you will be able to:
Articulate a broader perspective and a deeper critical understanding of the complex connections between issues of profound importance.
Better navigate the similarities and differences between your own and other cultures.
More fully participate as individuals, members of social groups, and citizens in global, regional, and local communities.
Demonstrate the creative, critical, collaborative, and communication skills that will contribute to the quality of your own and others' lives.
The Common Core will help you, in brief, to create a relationship with your own future.
How is the Common Core structured?
In order to ensure a balanced exploration across fields of learning, the Common Core is divided into four Areas of Inquiry (AoIs):
Science, Technology and Big Data
Arts and Humanities
Global Issues
China: Culture, State and Society
What is the course structure?
Workload requirements for a 6-credit course amount to 120-180 hours and 6-credit Common Core courses normally consist of 36 contact hours, with a 2-hour lecture and a 1-hour tutorial per week. Common Core courses are usually taught on Wednesday afternoons, with a handful taught on Saturday mornings.
There are regular face-to-face courses capped at 120, mega-courses capped at 288, experiential learning courses capped at 80, and flipped classrooms in which you prepare by watching videos before class so that time can be freed up for activities.
Some courses are also offered in fully online format, providing flexibility and convenience for students, especially outgoing exchange students, who might not be able to return to campus in achieving CC course credits.
Common Core classes are offered during the summer as well, some of which are offered in collaboration with the HKU Summer Institute. You may consider taking CC courses in the summer if you wish to get some relief from your heavy workload during the regular semesters, have a compressed format, and are interested in meeting new friends from different parts of the world.
The Common Core has also launched a new course type called Common Core Microcredential Courses (CCMCs) which carry 3 credits each. These CCMCs focus on undergraduate transdisciplinary learning and are conducted in a highly compressed format.
Why are tutorials so important?​
Tutorials, which are normally conducted weekly in a small group setting, are an essential and compulsory element of study in the Common Core. The purpose of tutorials is to provide a small seminar context for you to deepen your understanding through dialogue with others in an interactive setting. Additionally, tutorials offer an environment for you to improve your communication skills and develop your confidence. Each member of the tutorial group has the responsibility for creating an effective learning experience for all concerned, and it is therefore important that you prepare adequately by reviewing lectures, formulating questions for discussion, and completing any preset tasks such as reading, writing or research requirements.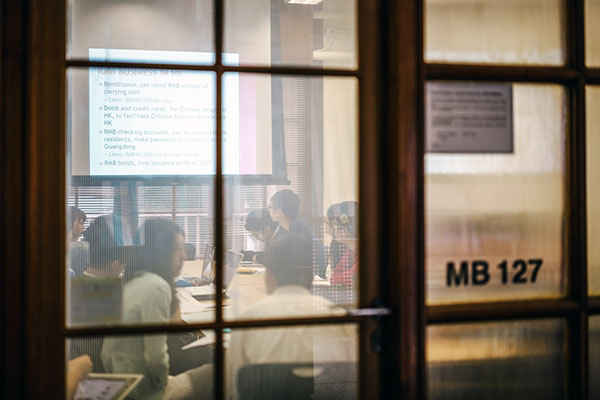 How will you learn and be assessed?
Learning is most engaging and lasting when it is interactive, so the Common Core makes use of a wide variety of in-class activities and assessments, in both F2F and online formats. Within each course, you may be asked to create projects, address social issues, discuss different perspectives, create an innovative solution to a problem or a new company to address those problems, or decide what questions most activate your own curiosity. You will engage in different activities such as role-plays, devising drama, participating in debates, close readings, reflective writings, video production, art installations, fieldwork, group projects, laboratory inquiries, museum explorations, quizzes or exams, interviews, and other forms of assessment and undergraduate research.