We operate our global outreach program through GLADE (Global Liberal Arts Design Experiment).

What is GLADE?
GLADE (Global Liberal Arts Design Experiments) was founded by the University of Hong Kong Common Core in 2018 in order to create ideas, support, and development opportunities for interdisciplinary and interactively taught undergraduate programmes in Research-Intensive Universities around the world.  Given all the unprecedented pressures for rapid change that we all are now facing and the need to seek novel solutions to "wicked" problems, GLADE utilises the affiliation of modest projects between programmes in Research-Intensive-Universities to cross disciplines, faculties, questions, methodologies, sectors, and sites.
Often, but not always, these programmes carry "General Education" as a title, but they are always trans- or inter-disciplinary, use active teaching methods, and aim toward holistic experience as they enrich the learning ecology within comprehensive research institutions, catalyzing new "modes of existence" that open toward more livable futures.
Potential Partners-in-Experimentation
If there are experiments or resources that you'd like to talk about sharing or developing, please let us know at commoncore@hku.
Common Core facilitates international trans- and interdisciplinary knowledge exchanges with learning institutions around the world to promote our students' capacities for intercultural understanding and global citizenship, and a critical self-reflection, greater understanding of others.
Currently, our exchanges partners include:
Utrecht University, Netherlands: The More Than Human City – A Global Research-in-Action Lab
The University of Queensland, Australia: Cross-cultural well-being – Student experiences through story, art, and film
Dayalbagh Educational Institute, India: Creativity and Innovation Across Cultures: A Collaborative Experiential Project
University of Glasgow, United Kingdom: Scotland's Cultural Landscape – Nation, Heritage and the Arts
University of Birmingham, United Kingdom: Global Consultants – Policymaking for Social Impact
Chulalongkorn University, Thailand: Rotary Peace Fellow Social Change Initiative Internship
Davis College, Rwanda: Handmade with Love in Rwanda Internship
The GLADE Symposium 2022 (Zoom): Mapping Future Interdisciplinarities – A Play and Planning Session held on May 11 2022, hosted by Prof. Gray Kochhar-Lindgren, Director of the Common Core at HKU.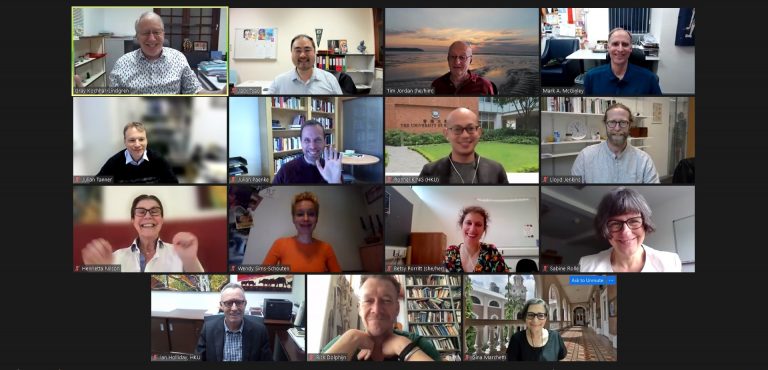 The GLADE Symposium 2020 (Zoom): On Sharing Undergraduate Transdisciplinary Curriculum & Projects and Digital Transmutations: Interactive & Interdisciplinary Online Teaching held on 21 – 22 July 2020.
The GLADE Symposium 2019: Interdisciplinary & Holistic Learning in Research-Intensive Universities (with partners from Australia, Europe, Hong Kong, Singapore, Mainland China, the UK, and the US) held on 13 – 14 June 2019 around the topics of:
Global Civic University

Women + Innovation

The City as a Learning Site

Undergraduate Research: Virtually and Face-to-Face

Trans- and Inter-disciplinary Curricula, Courses, and Degrees

Virtual Class Exchanges

Learning in the Anthropocene

Global Experiential Learning

Embedding the UN Sustainable Development Goals (SDGs)