CCCH9041 China: Culture, State and Society
The Rule of Law in Contemporary China

[This course is under the thematic cluster of 'Sustaining Cities, Cultures, and the Earth'.]
---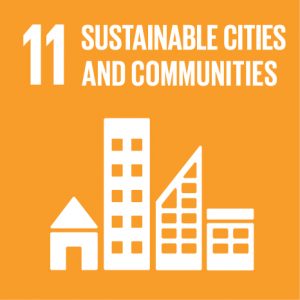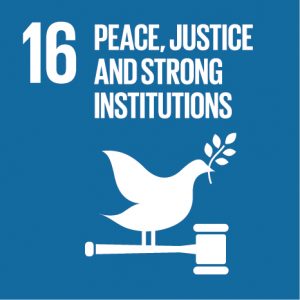 Non-Permissible Combination:
CCCH9030 Modernizing China's Constitution: Failures and Hope
Course Description
This course examines from a historical perspective the legal transformations in 20th century China and developments towards the rule of law. First, the key concepts of the rule of law are introduced in a straightforward way suitable for students from all backgrounds.The course then examines the Chinese legal tradition up until the late Qing dynasty, outlining the obstacles to legal reform and the factors which led to change. This is followed by looking at the continuation of the late Qing legal reforms in the Republic of China, including the move to one-party rule under the Nationalist Government, legal and constitutional reforms in Taiwan, and the subsequent implementation of the rule of law there.
This course also covers legal thought and legal developments in post-1949 Mainland China. The final topic is the modernization of the Chinese legal system in the era of "reform and opening", which considers the legal reforms that have accompanied the move from a socialist planned economy to a market economy, constitutional reforms to protect property and human rights, and the legal practice of "One Country, Two Systems" in the Special Administrative Regions of Hong Kong and Macau.

Course Learning Outcomes
On completing the course, students will be able to:
Describe China's legal traditions from a comparative perspective and appraise various legal reforms in China since the late Qing Dynasty.
Identify the factors leading to the successful implementation of the rule of law in the modern Republic of China (Taiwan).
Reflect on and discuss the era of lawlessness and the impact of the Cultural Revolution (1966–1976) on the rule of law in post-1949 China.
Critically evaluate the legal developments in post-Mao China from sociolegal, sociopolitical and comparative perspectives.
Offer Semester and Day of Teaching
First Semester (Wed)
---
Study Load
| | |
| --- | --- |
| Activities | Number of hours |
| Lectures | 24 |
| Tutorials | 10 |
| Reading / Self-study | 60 |
| Assessment: Essay writing | 25 |
| Assessment: Group project (incl preparation, reporting writing and presentation) | 15 |
| Total: | 134 |
Assessment: 100% coursework
| | |
| --- | --- |
| Assessment Tasks | Weighting |
| Term paper | 50 |
| Group project | 25 |
| Participation in tutorials / group discussions | 25 |
---
Required Reading
The readings will include a comprehensive set of Course Readings and a Study Guide, suitable for students with various backgrounds/levels, specially compiled for this course, in addition to the following materials. The students will receive further guidance on these materials during the tutorials.
Bingham, T. (2007). The rule of law. Cambridge Law Journal, 66(1), 67-85.
Chen, A. H. Y. (1997). Chinese cultural tradition and modern human rights. Perspectives, 1(5). From http://www.singapore-window.org/aihk1202.htm
Chen, A. H. Y. (1999). Confucian legal culture and its modern fate. In R. Wacks (Ed.), The New Legal Order in Hong Kong (pp. 505-533). Hong Kong: Hong Kong University Press.
Chen, A. H. Y. (2007). A tale of two islands: Comparative reflections on constitutionalism in Hong Kong and Taiwan. Hong Kong Law Journal, 37, 647-688.
Chen, A. H. Y. (2010). Legal thought and legal development in the People's Republic of China 1949-2008. In J. Gillespie & A. H. Y. Chen (Eds.), Legal Reforms in China and Vietnam (Chap. 3, pp. 51-77). London: Routledge.
Chen, A. H. Y. (2016). China's long march towards rule of law or China's turn against law? Chinese Journal of Comparative Law, 4, 1-35.
Recommended Reading
Chang, W. J. (2016, November 18). Origins of Chinese jurisprudence. [Lecture at the Faculty of Law, University of Hong Kong]
Chen, J. F. (2016). Chinese Law: Context and transformation (Revised ed.). Leiden/Boston: Brill/Nijhoff. (pp. 278-353) [Administrative Law]
Chen, Y. X. (2016). Transparency versus stability: The new role of Chinese courts in upholding freedom of information. Tsinghua China Law Review, 9(1), 79-138.
Chou, B. (2013). Local autonomy in action: Beijing's Hong Kong and Macau policies. Journal of Current Chinese Affairs 42(3), 29-54.
Wang, T. -S. (2002). The legal development of Taiwan in the 20th century: Toward a liberal and democratic country. Pacific Rim Law and Policy Journal, 11, 531-559.
---
Course Co-ordinator and Teacher(s)
Course Co-ordinator
Contact
Professor A.H.Y. Chen
Department of Law, Faculty of Law
Tel: 3917 2943
Email: albert.chen@hku.hk
Teacher(s)
Contact
Professor A.H.Y. Chen
Department of Law, Faculty of Law
Tel: 3917 2943
Email: albert.chen@hku.hk
Dr C.Y. Chen
Department of Law, Faculty of Law
Tel: 3917 1871
Email: yongxi@hku.hk
Dr E. Ip
Department of Law, Faculty of Law
Tel: 3917 2961
Email: ericcip@hku.hk