CCHU9015 Arts and Humanities
Sex and Intimacy in Modern Times

This course is under the thematic cluster(s) of:

Sustaining Cities, Cultures, and the Earth (SCCE)
The Human Life Span (HL)
Gender, Sexuality, and Diversity (GSD)
---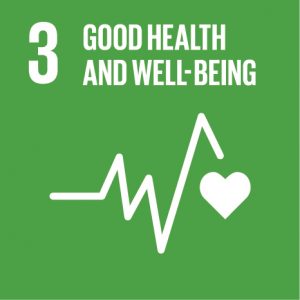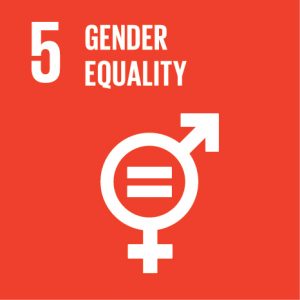 Non-permissible Combination:
CCHU9007 Sexuality and Gender: Diversity and Society /
CCHU9039 Sexuality and Culture
Course Description
Great transformations have been taking place in the realm of intimacy – the rise of non-monogamous non-marital forms of intimacy, the increasing visibility of lesbian and gay existence, the well established commercial sex industry, the popularized public report of private stories, the huge development of the popularity of cosmetic surgery, and numerous possibilities for intimacy in the cyber world, just to name but a few. New forms of identity, intimacy and sexuality have emerged in the era of the post-modern/globalized world, which blur the boundaries of what constitutes private matters and public issues and challenge the meanings of normal/abnormal citizen, natural/artificial body, real/virtual relationship, authentic/counterfeit intimacy, and so forth. Using contemporary sociological and political theories of identity, gender and sexuality, this course aims to track down the major transformation in the realm of sexual intimacy in modern times and to examine newly emerged ethical issues, moral dilemmas and social conflicts over sexual intimacy in four inter-related domains: (a) democracy, human sexual rights and citizenship – how these issues are important in talking about intimate relationships; (b) mass media and popular culture – how private matters become increasingly subject to public scrutiny; (c) economy and consumption – how intimacy is increasingly commodified and commercialized; and (d) science, medicine and computer technology – how medical and computer technologies foster new pleasures, bodies and practices and the problems that arise from this. At the end of the course, students are expected to be able to think critically about intimacy, to understand the complex interplay between self and society and to have learnt how to respect individual differences and preferences.
Course Learning Outcomes
On completing the course, students will be able to:
Identify key concepts in understanding intimacy using contemporary sociological and political theories of identity, gender and sexuality.
Demonstrate critical understanding of the complexity of issues of intimacy in their everyday lives through examination of the interplay between the self and society, i.e. how social, economic, political and cultural forces shape our intimate choices and decisions; and between private and public, i.e. how our most private decisions are bound up with public institutions such as the state, the law, the media, and medicine.
Express an appreciation of the distinctiveness and inter-relatedness of their own and other intimate cultures and demonstrate a cultural sensitivity with people of diverse cultures.
Behave as responsible global citizens who respect individual differences and preferences and uphold the core values of a democratic society: human rights, justice, equality and freedom of speech.
Offer Semester and Day of Teaching
First semester (Wed)
---
Study Load
| | |
| --- | --- |
| Activities | Number of hours |
| Lectures | 22 |
| Tutorials | 12 |
| Reading / Self-study | 20 |
| Assessment: Reflective journal | 20 |
| Assessment: Presentation (incl preparation) | 20 |
| Assessment: Group project | 30 |
| Assessment: In-class test (incl preparation) | 20 |
| Total: | 144 |
Assessment: 100% coursework
| | |
| --- | --- |
| Assessment Tasks | Weighting |
| Participation in problem-based learning tutorials | 30 |
| Reflective journal | 20 |
| Group project | 30 |
| In-class test | 20 |
---
Required Reading
Articles by C. J. Pascoe. University of California, USA. From http://journals.sagepub.com/author/Pascoe%2C+C+J.
Attwood, F. (2006). Sexed up: Theorizing the sexualization of culture. Sexualities, 9(1), 77-94.
Giddens, A. (1992). The transformation of intimacy: Sexuality, love, and eroticism in modern societies. Cambridge: Polity Press. [Chap. 3, 4]
Jamieson, L. (2011). Intimacy as a concept: Explaining social change in the context of globalisation or another form of ethnocentricism? Sociological Research Online, 16(4). From http://www.socresonline.org.uk/16/4/15.html
McLelland, M., & Mackie, V. (2015). Routledge Handbook of Sexuality Studies in East Asia. London: Routledge. [Selected chapters]
Parker, R. (2009). Sexuality, culture and society: Shifting paradigms in sexuality research. Culture, Health & Sexuality, 11(3), 251-266.
Pascoe, C. J. (2005). 'Dude, you're a fag': Adolescent masculinity and the fag discourse. Sexualities, 8(3), 329-346.
Plummer, K. (1995). Telling sexual stories: Power, change and social worlds. London, UK: Routledge. [Part I]
Plummer, K. (2003). Intimate citizenship: Private decisions and public dialogues. Seattle: University of Washington Press. [Key reading]
Rubin, G. (1984/1993). Thinking sex: Notes for a radical theory of the politics of sexuality. In H. Abelove, M. A. Barale & D. M. Halperin (Eds.), The lesbian and gay studies reader (pp. 3-44). London: Routledge.
Stein, A. and J. O'Brien. (Eds.) (2017). Gender, sexuality, and intimacy: A contexts reader. London: Sage. [Selected chapters]
---
Course Co-ordinator and Teacher(s)
Course Co-ordinator
Contact
Dr T.S.K. Kong
Department of Sociology, Faculty of Social Sciences
Tel: 3917 2055
Email: travisk@hku.hk
Teacher(s)
Contact
Dr T.S.K. Kong
Department of Sociology, Faculty of Social Sciences
Tel: 3917 2055
Email: travisk@hku.hk
Dr. C.S.K. Chu
Department of Sociology, Faculty of Social Sciences
Tel: 3917 4641
Email: cassini@hku.hk