CCGL9002 Global Issues

Hong Kong Culture in the Context of Globalization

This course is under the thematic cluster(s) of:

Sustaining Cities, Cultures, and the Earth (SCCE)
---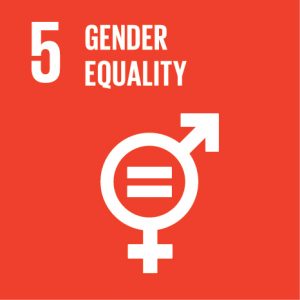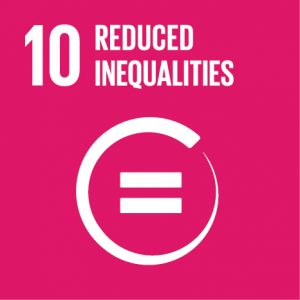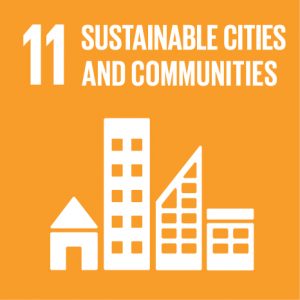 Non-Permissible Combination:
CCGL9026 Think Global, Act Local: You, Hong Kong, and the World
Course Description
Globalization has become the keyword to signify the profound changes common to contemporary human experience. This course provides an interdisciplinary and critical analysis of the impact of globalization on Hong Kong culture. We start by asking: What is culture? What are the important global cultural trends that Hong Kong also participate in and contribute to? What aspects of globalization are relevant to the study of Hong Kong culture? How can postcolonial Hong Kong culture offer new ways to understand the relation between the colonial past and the present global world order? How can we understand the global-local cultural dynamics that drive Hong Kong into the future? What will we learn about Hong Kong culture if we adopt new critical and self-reflective perspectives? The course introduces key concepts and theories of globalization by focusing on cultural analyses and critical cultural responses to globalization. Particular emphasis is placed on the creative media, transnational cultural industries and global cultural phenomena relevant to everyday Hong Kong experience. This includes the analysis of Hong Kong's participation in global cultural trends like the creation of cultural districts, the changing emphasis on cultural industries, the conditions of cultural production and consumption, the proliferation of urban redevelopment framed in terms of cultural heritage preservation and tourism, as well as the transformations in our everyday experience due to global cultural trends like the Disneyization and McDonaldization of society, new technologies of video and internet gaming and other new media phenomena.

Course Learning Outcomes
On completing the course, students will be able to:
Demonstrate awareness and understanding of the relation of Hong Kong culture to issues of globalization and culture.
Interpret local and cross-cultural texts and case studies on globalization and culture.
Demonstrate awareness and understanding of the interconnectedness of the cultural and economic aspects of globalization.
Examine and critique issues of globalization from a range of different theoretical perspectives.
Critically question and reflect on mainstream values and assumptions about globalization, particularly in the local context of Hong Kong.
Apply critical theories to respond creatively to issues of globalization that are observable in local communities or comparable foreign cases.
Offer Semester and Day of Teaching
Course will be offered twice:
Section 1 – First semester (Wed); Section 2 – Second semester (Wed)
---
Study Load
| | |
| --- | --- |
| Activities | Number of hours |
| Lectures | 24 |
| Tutorials | 10 |
| Reading / Self-study | 58 |
| Assessment: Group project | 6 |
| Assessment: Essay / Report writing | 32 |
| Assessment: Presentation (incl preparation) | 8 |
| Assessment: In-class test (incl preparation) | 12 |
| Total: | 150 |
Assessment: 100% coursework
| | |
| --- | --- |
| Assessment Tasks | Weighting |
| Mid-term test | 20 |
| Final test | 30 |
| Individual essay | 20 |
| Group presentation | 20 |
| Tutorial participation, discussion, presentations | 10 |
---
Required Reading / Films
Bowers, J. (Director). (2017). The Helper. [Film]
Bryman, A. (2004). The disneyization of society. London; Thousand Oaks, CA: Sage Publishers.
Chan, F. (Director). (2002). Hollywood Hong Kong. [Film]
Chu, S. Y. -W. (2017). Hong Kong Cantopop: A Concise History. Hong Kong: Hong Kong University Press.
Community Cultural Concern (2009, Oct 9). Preserving Edinburgh Place as a monument. Hong Kong: Heritage Watch.
Engelhardt, R. (2002). The management of world heritage cities: Evolving concepts, new strategies. Review of Culture, 17-25.
Erni, J. N. (2016). Citizenship management: On the politics of being included-out. International Journal of Cultural Studies, 19(3), 323-340.
Giroux, H. A. (1999). The mouse that roared: Disney and the end of innocence. Lanham, MD: Rowman & Littlefield. [pp. 63-81, 83-121]
Harvey, D. (2005). A brief history of neoliberalism. Oxford; New York: Oxford University Press. [Selected chapter and excerpts]
Leung, P. K. (1997). Foodscape. Hong Kong: The Original Photograph Club Limited.
Mommaas, H. (2004). Cultural clusters and the post-industrial city: Towards the remapping of urban cultural policy. Urban Studies, 41(3), 507-532.
Picker, M. (Director). (2001). Mickey Mouse monopoly. [Film]
Ritzer, G. (2004). The McDonaldization of society. Thousand Oaks, CA: Pine Forge Press. [Chap. 1]
Spurlock, M. (Director). (2004). Super size me. [Film]
Szeto, M. M. & Chen, Y. C. (2011). Mainlandization and neoliberalism with post-colonial and Chinese characteristics: Challenges for the Hong Kong film industry. In J. Kapur & K. Wagner (Eds.), Neoliberalism and global cinema: Capital, culture, and Marxist critique. New York: Routledge.
Williams, R. (1985). Keywords: A vocabulary of culture and society (Rev. ed.). New York: Oxford University Press. [Selected keywords]
Williams, R. (2000). Culture is ordinary. In G. Bradford et al. (Eds.), The politics of culture: Policy perspectives for individuals, institutions, and communities. New York: New Press: Distributed by W. W. Norton.
Yuen, T. (Director). (2004). McDull, Prince de la Bun. [Film]
---
Course Co-ordinator and Teacher(s)
Course Co-ordinator
Contact
Dr F.Y.W. Law
School of Humanities (Comparative Literature), Faculty of Arts
Tel: 3917 2765
Email: lawfiona@hku.hk
Teacher(s)
Contact
Dr F.Y.W. Law
School of Humanities (Comparative Literature), Faculty of Arts
Tel: 3917 2765
Email: lawfiona@hku.hk