CCHU9056 Virtual Worlds, Real Bodies
Dr ​​Kal Ng
Dr Henry Lau
Dr Anita Lee
Lawrence Shen
Phoebe Chan
Chernobyl: The Experience
Mithil Aggarwal
Vismaya Rajeev Pillai
Anchit Mishra
Kai Wing Chan
Nga Sin Lam
​April 1986 witnessed the worst nuclear disaster in history infamously known as the Chernobyl Disaster. Our project is a showreel which takes you through the intense and defining moments of the disaster. Central to the theme of memory, we go relive the ones of the politicians, the scientists and the brave cleaners through an immersive and virtual experience. We also created an interactive high pressure environment to simulate what the nuclear cleanup workers had to go through thus going beyond a typical documentary experience.
Keywords: chernobyl, nuclear, disaster, heroes, history, vr
---
Police Story
Choi Yoon Sun
Lau Yui Cheung
Lee Ching Laam
Yu Cheuk Tim
An interactive fictional story about a police officer in the midst of the 2019 Hong Kong
protests and the effects the protests have had to his daily life.
Keywords: protest, hong kong, police, politics, family dispute
---
An Amnesia's Dream

Chan Shuk Ying
Fong Wai Kit
Tsang Ching Ho
Tsang Tsz Hin
Tse Ho Lun
​An interactive fictional story about a rape victim. The project aims to illustrate common traits and symptoms found in victims to help educate and to raise help awareness.
Keywords: rape, victim, amnesia, memory loss, help
---
911 Event Simulation
Cheung Pui Yu
Lai Pak To
To Hoi Lam
Wong Ho Hin
Wong Tsz Kit
​Training citizens in face of a terrorist crisis
Keywords: Simulation, crisis, terrorism, training, healing
---
Bystander

Chau Hon Sum
Haq Mohd Ibtehazul
Lam Ho Yin Alec
Lau Yat Long
Lee Tai Loy Teddy
​Assisting Students suffering from school bullying
Keywords: Simulation, bullying, psychology, training, healing
---
The Last Hope
Chan Ching Yui
Chan Ka Chun Jacky
Shum Hei Chun
Wong Tsz Chun Jason
Yeung Shun Yi
​Many years after the incurable virus had spread through the globe, a survivor of the remaining human race, Dr. Y., wants to find out about the truth behind the epidemic and tries to alter history by hacking into the dead people's memory with his own latest invention.
Keywords: Memory, zombies, epidemic, simulation, history
---
Murder in the City of Darkness
Poon Tak Chun
Lao Siming
Singh Vikrmjit
Cheung Yat Hei
Yuen Fung Man Michael
Cheung Hoi Ching
​This is a game focused on the theme of memory. The game is not based on real life events, but some characters in real life, like Bruce Lee, and designed to take place inside Kowloon Walled City, which was the epicenter of crime and corruption.
Keywords: Murder, simulation, memory, Kowloon Walled City, Bruce Lee
CCHU9056 Arts and Humanities
Virtual Worlds, Real Bodies

[This course is under the thematic cluster of 'Sustaining Cities, Cultures, and the Earth'.]
---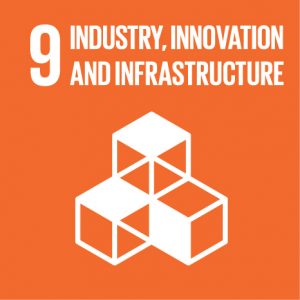 Course Description
How have modern virtual reality technologies (VR) shaped and influenced the way we perceive reality, communicate and interact with each other, and with the world? In what ways do these cyber machines play a part in diminishing the physical barrier between the human body and the external world, and extending our living experiences across space and time, thereby transcending geographical, cultural and knowledge boundaries? And how do these experiences differ from the traditional communication mediums? By engaging students on an explorative journey of the emergence and development of VR in our modern societies, and giving them hands-on practice in creating their own virtual worlds, this course encourages students to reflect, evaluate and contemplate from multiple perspectives on how modern computer and digital technologies "inhabit" our bodies, and the world. Through realizing how our physical bodies have come to embody such technologies and making them an inseparable part of our everyday realities, we thereby expand the horizon of human experiences and meaning making. And ultimately, through grasping the notion of techno-embodiment, students are expected to raise and attempt to answer the philosophical and ethical questions of what technologies can and cannot do, and should and should not do in creating new human living experiences.
[There will be filming screening during Reading Week.]

Course Learning Outcomes
On completing the course, students will be able to:
Understand the basic concepts of virtual reality from different disciplines such as computer science, engineering, game theory, architecture, cultural studies and literary studies and able to come up with examples of these concepts from their daily experiences.
Understand the various VR applications and their historical, social and cultural significance in society, and in different areas of human experience, and the impacts they have on people's lives.
Critically examine the limitations of as well as opportunities offered by computer technology in society and in creating meaningful human subjectivities and experiences.
Synthesize the theories of virtual reality in both cybernetics and the humanities combined with computer graphic creation skills they have learnt in the course, and apply them in the final mini project to create an actual piece of work or product. Provide their alternative views and stance towards a particular issue or problem of virtual reality of their interest.
Offer Semester and Day of Teaching
Second semester (Wed)
---
Study Load
| | |
| --- | --- |
| Activities | Number of hours |
| Lectures | 24 |
| Tutorials | 11 |
| Reading / Self-study | 30 |
| Assessment: Essay / Report writing | 30 |
| Assessment: Group project presentation (incl preparation) | 55 |
| Total: | 150 |
Assessment: 100% coursework
| | |
| --- | --- |
| Assessment Tasks | Weighting |
| Individual assignments | 20 |
| Film report | 5 |
| Small assignments | 15 |
| Group project | 40 |
| Contribution in tutorials | 20 |
---
Required Reading
Dick, P. K. (1977). The Preserving Machine. In The preserving machine and other stories. UK: Pan. [This is a short story that span 7 pages only.]
Franklin, U. (1999). The real world of technology. Toronto, ON: House of Anansi Press. [Chaps. 1-5]
The Verge. The rise and fall and rise of virtual reality. From https://www.theverge.com/a/virtual-reality [Compilations of articles on the development of VR]
Required Film Viewing
Boyle, D. (Director). (2000). The beach.
Garland, A. (Director). (2015). Ex Machina.
Law, A. (Director). (2010). Echoes of the Rainbow.
Oshii, M. (Director). (1995). Ghost in the Shell.
Padilha, J. (Director). (2014). RoboCop.
Pfister, W. (Director). (2014). Transcendence.
Reitman, J. (Director). (2014). Men, Women and Children.
---
Course Co-ordinator and Teacher(s)
Course Co-ordinator
Contact
Dr H.Y.K. Lau
Department of Industrial and Manufacturing Systems Engineering, Faculty of Engineering
Tel: 2857 8255
Email: hyklau@hku.hk
Teacher(s)
Contact
Dr H.Y.K. Lau
Department of Industrial and Manufacturing Systems Engineering, Faculty of Engineering
Tel: 2857 8255
Email: hyklau@hku.hk
Dr K.K.L. Ng
Department of Industrial and Manufacturing Systems Engineering, Faculty of Engineering
Tel: 2147 2070
Email: kalng@hku.hk