CCST9009 Science, Technology and Big Data
Living with Stem Cells

This course is under the thematic cluster(s) of:

Sustaining Cities, Cultures, and the Earth (SCCE)
The Human Life Span (HL)
---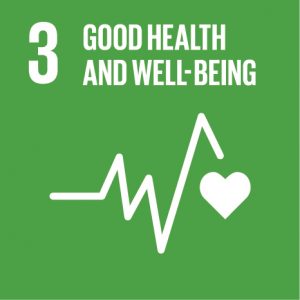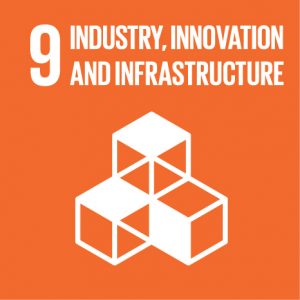 Course Description
[This is a certified Communication-intensive (CI) Course which meets all of the requirements endorsed by HKU's Senate, including (i) the teaching assessment of oral and visual communication 'literacies'; and (ii) at least 40% of the course grade assigned to communication-rich assessment tasks.]
Discoveries in biological and medical sciences in recent decades have transformed our life and society. The potential of stem cells to replace 'new cells for old' offers great hope for the treatment of many diseases, yet it is uncertain whether these cells will live up to the expectations of doctors and society at large. Some bioethicists have expressed concerns that society's drive to find cures is obscuring our judgment and forcing some of us to step over moral boundaries.
This course will guide you through the scientific discoveries to allow you to appreciate how stem cells can be a therapeutic tool, both now and in the future. It will give you the opportunity to explore the relevant moral issues and bioethical framework for evaluating the benefits and dilemmas of stem cell-based regenerative medicine. It will also allow you to examine Hong Kong's current stem cell policies and regulations in relation to other countries, providing you with both the scientific and ethical perspectives necessary to inform future stem cell policy making.
The topics will be addressed through scientific, literary and popular media in a combination of lectures, laboratory classes, tutorials and case studies. There will be many opportunities for interactive group work and sharing of ideas during the classes.

Course Learning Outcomes
On completing the course, students will be able to:
Express the implications of stem cell technologies on individuals, families, societies and humankind

through oral and visual formats

.
State the principles of biomedical ethics and apply ethical and moral understanding to evaluate the benefits and dilemmas of stem cell technologies.
Analyze and evaluate case scenarios for informed decision making and recommend strategies for stem cell research policy making.
Explain the positions taken by different individuals, organizations and cultures with respect to stem cell technologies.
Define the basic characteristics of different types of stem cells and discuss their applications in medicine.
Offer Semester and Day of Teaching
First semester (Wed)
---
Study Load
Activities
Number of hours
Lectures
24
Tutorials
6
Laboratory
6
Reading / Self-study
40
Movie viewing
4

Preparation for tutorial activities

2
Assessment:

Group tasks

20
Assessment: Individual tasks
20
Total:
122
Assessment: 100% coursework
| | |
| --- | --- |
| Assessment Tasks | Weighting |
| Continuous assessment and task focused activities | 30 |
| Participation in practical sessions | 20 |
| Group projects | 50 |
---
Required Reading
Mummery, C. L., van de Stolpe, A., Roelen, B., & Clevers, H. (Eds.). (2021).

Stem Cells

(3rd ed.). Academic Press. ISBN 9780128203378. From

https://www.sciencedirect.com/science/article/pii/B9780128203378000198

[Chap. 3 "What are stem cells?" (pp. 51-65), Chap. 4 "Of mice and men: the history of embryonic stem cells" (pp. 67-94), Chap. 6 "Cloning: history and current applications" (pp. 131-158)]

International Society for Stem Cell Research (ISSCR). (2021). ISSCR Guidelines for Stem Cell Research and Clinical Translation: The 2021 update.

Stem Cell Reports

,

16

(6), 1390-1403. From

https://doi.org/10.1016/j.stemcr.2021.05.012
---
Course Co-ordinator and Teacher(s)
Course Co-ordinator
Contact
Professor D. Chan
School of Biomedical Sciences, Li Ka Shing Faculty of Medicine
Tel: 3917 9482
Email: chand@hku.hk
Teacher(s)
Contact
Professor D. Chan
School of Biomedical Sciences, Li Ka Shing Faculty of Medicine
Tel: 3917 9482
Email: chand@hku.hk
Dr

W.C.W. Chan


School of Biomedical Sciences, Li Ka Shing Faculty of Medicine
Tel: 3917 2818
Email: cwilson@hku.hk
Dr M.C.H. Cheung
School of Biomedical Sciences, Li Ka Shing Faculty of Medicine
Tel: 3917 6867
Email: mcheung9@hku.hk