A Minute Something Else Enters – Pandemics, Violence and Mental disorders: What Can We Learn from 1968 and 2020?
18 November, 2021 @ 7:00 pm

-

8:30 pm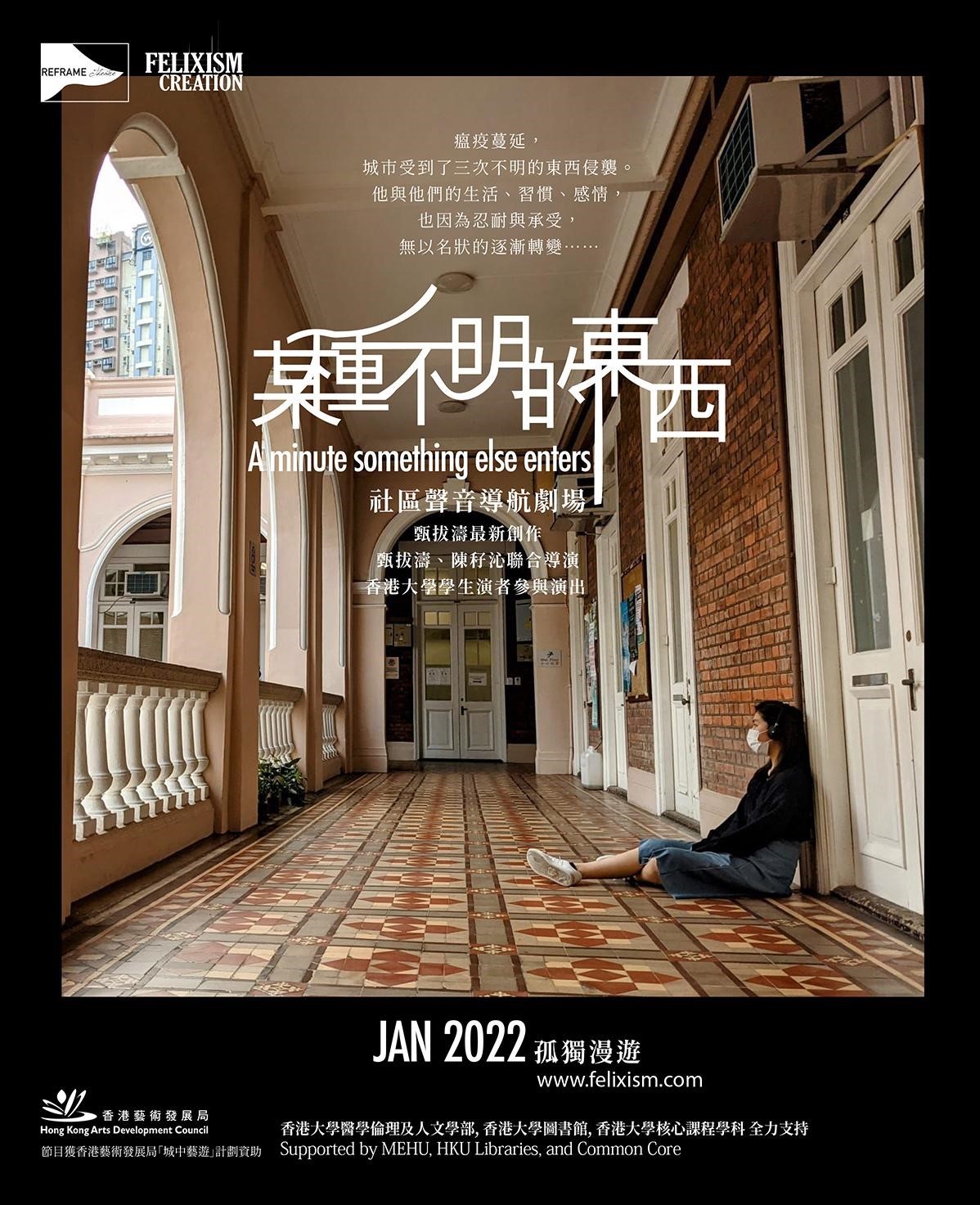 In 1968, the "Hong Kong Flu" killed an estimated one to four million people globally. The epidemic broke out in the year the United States and the world endured a series of cataclysmic episodes of political violence. A rare phenomenon was observed concerning the mental consequences after contracting deadly influenza. Newspaper reports exaggerated the anxiety already occurring a half-century ago regarding schizophrenic cases possibly caused by Spanish flu and coloured this with racialized prejudice during Cold War. In the same year, Hong Kong just came out from a months-long nightmare of large-scale riots between pro-Communists and the colonial government. With psychiatric sciences still embryonic, experts from World Federation for Mental Health gathered in Hong Kong to discuss the topic of "how to live with violence." A half-century on, history repeated against the menace of COVID-19. The pandemic incurred global discrimination against Asian populations. While multiple studies have concluded adverse effects of the pandemic to the mental well-being among citizens, neither root cause analyses, nor effective solutions were offered by professionals. This talk will try to answer: why is it so?
"A Minute Something Else Enters" is a community project collaborated with the teaching staff at LKS Faculty of Medicine, The University of Hong Kong, aimed to explore the history of pandemic across centuries of time within the boundary in Hong Kong. The project anticipates audio-guided immersive theatre at HKU and surrounding in 2022 January, in addition to three online to offline sharing sessions to swarm out into the interfaces of the pandemic, urban and daily life with the lens of architecture, medical profession and literature. "A Minute Something Else Enters" is supported by MEHU, HKU Libraries and Common Core.
Speaker: Dr Harry Yi-Jui Wu
Harry Yi-Jui Wu is a historian of medicine. He was trained in medicine in Taiwan before obtaining DPhil in modern history at the University of Oxford. His first book, Mad by the Millions: Mental Disorders and the Early Years of the World Health Organization, was published by MIT Press in 2021. Currently, Harry is an Associate Professor teaching at National Cheng Kung University, Taiwan. He is also an Honorary Associate Professor at LKS Faculty of Medicine, The University of Hong Kong, and an Early Career Fellow of Hong Kong Academy of Humanities. Besides teaching, he is currently Co-Editor of the Journal of Social History of Medicine (Oxford University Press).
Date: Nov 18, 2021
Time: 7:00 – 8:30pm
Language: English 
Register at: https://forms.gle/Pp9Tt2nMvCZpfSAY9
Facebook event link: https://www.facebook.com/1349072538454919/posts/5225445314150936/?d=n