CCCH9005 China: Culture, State and Society

The Chinese Cultural Revolution

[This course is under the thematic cluster of 'Sustaining Cities, Cultures, and the Earth'.]
---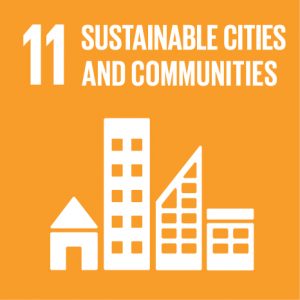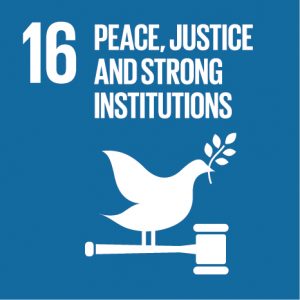 Course Description
The Cultural Revolution (1966-1976) was a defining episode in modern China. In ten years, it dismantled the state, party, and economy with widespread social upheaval and violence, followed by unrelenting oppressive campaigns. It dramatically exploded the inherent contradictions of the Communist State. It has exerted a major impact on the direction of Chinese politics, economic reforms, and public protests. This course explores the causes, processes, and impact of the Cultural Revolution (CR), asking why millions of people participated in the CR, who were the agents responsible for the CR, what determined the CR's multifaceted courses, and what legacy the CR left for the following reform era and the coming future. It introduces students to key intellectual ideas and methodologies from multi-disciplines – history, political and social science, literature, and film. Students will learn to critically assess sources and statements, through which to discover how history is continuously constructed and contested.

Course Learning Outcomes
On completing the course, students will be able to:
Demonstrate a broad understanding of political change, mass movement, revolution, and the fundamental difference between dictatorship and democracy.
Distinguish various disciplinary methodologies involved in the study of the Cultural Revolution.
Show enhanced skills for team work and debate.
Demonstrate enhanced critical thinking.
Offer Semester and Day of Teaching
Courses will be offered four times
Section 1 – First semester (Wed); Section 2 – First semester (Wed); Section 3 – Second semester (Wed); Section 4 – Second semester (Wed)
---
Study Load
| | |
| --- | --- |
| Activities | Number of hours |
| Lectures | 24 |
| Tutorials | 8 |
| Reading / Self-study | 56 |
| Film viewing, internet research | 19 |
| Assessment: Essay / Report writing | 16 |
| Assessment: Presentations (incl preparation) | 12 |
| Assessment: In-class test | 2 |
| Total: | 137 |
Assessment: 100% coursework
| | |
| --- | --- |
| Assessment Tasks | Weighting |
| In-class discussion | 20 |
| Tutorial discussion and debate | 25 |
| Online discussion | 5 |
| In-class test | 50 |
---
Required Reading
MacFarquhar, R., & Schoenhals, M. (2006). Mao's last revolution. Cambridge, MA; London: Belknap Press of Harvard University Press. [Selected pages]
Dikötter, F. (2016). The Cultural Revolution: A people's history, 1962-1976. Bloomsbuy Press. [Selected pages]
Online course reading pack. [Containing selected pages from key texts]
Required Film Viewing
Gordon, R., & Hinton, C. (Directors). (1996). The gate of heavenly peace [天安門].
Hinton, C., Barmé, G., & Gordon, R. (Directors). (2003/2005). Morning sun [八九點鐘的太陽].
Jiang, W. (Director). (1994). 陽光燦爛的日子 [In the heat of the sun].
Tian, Z. (Director). (1993). 藍風箏 [The blue kite].
Recommended Reading
Acheng. (1990). Three kings: Three stories from today's China (B. S. McDougall, Trans., with an introduction). London: Collins Harvill.
Han, D. (2000). The unknown cultural revolution: Educational reforms and their impact on China's rural development. New York; London: Garland. [e-book]
Perry, E. J. (2007). Studying Chinese politics: Farewell to revolution? The China Journal, 57, 1-22. [Online course pack]
Walder, A. G., & Su, Y. (2003). The Cultural Revolution in the countryside: Scope, timing and human impact. The China Quarterly, 173, 74-99. [Online course pack]
Wang, A. (2009). Wuming: An underground art group during the Cultural Revolution. Journal of Modern Chinese History, 3(2), 183-199. [Online course pack]
White, L. T. (1989). Policies of chaos: The organizational causes of violence in China's Cultural Revolution. Princeton, NJ: Princeton University Press. [Online course pack]
Yang, C. (1984). Six chapters from my life "downunder". Seattle: University of Washington Press.
Recommended Films
Williams, S. (Director). (2002). China: A Century of Revolution.
Xie, J. (Director). (1986). 芙蓉镇 [Hibiscus Town].
Recommended Online Resources
---
Course Co-ordinator and Teacher(s)
Course Co-ordinator
Contact
Professor D.M. Pomfret
School of Humanities (History), Faculty of Arts
Tel: 3917 2865
Email: pomfretd@hku.hk
Teacher(s)
Contact
Dr A. Wang
School of Chinese, Faculty of Arts
Tel: 3917 7924
Email: awang@hku.hk