CCCH9014 China: Culture, State and Society
Social Development Challenges in China

[This course is under the thematic cluster of 'Sustaining Cities, Cultures, and the Earth'.]
---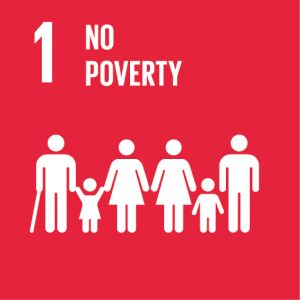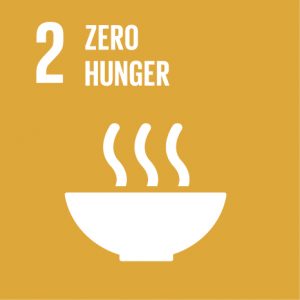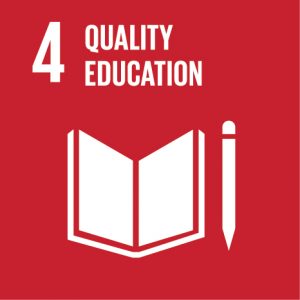 Course Description
Starting in late 1970s, the Open Door Policy ushered in an era of privatization, decentralization, modernization, and the dismantling of the Mao era's "iron rice bowl" (鐵飯碗 tiě fàn wan). The reforms have had a profound impact on Chinese society, creating a rising quality of life and income, but also contributing significantly to rising inequalities, environmental degradation, and retrenchment of social welfare entitlements.
Is inequality a must to motivate social development? Who are the emerging urban poor, and how can China achieve poverty reduction? Is it unrealistic to provide a universal pension in China? Why is it expensive and difficult to obtain quality health care? How can housing policy help to achieve social integration? This course focuses on the nature and magnitude of key social development challenges in China, and how Chinese policy-makers at the central and local level are addressing them. Key questions explored will include differing definitions of social development drawing on international comparisons, the limits of market power in providing social goods, social-environmental issues, and the challenges of policy implementation in the Chinese institutional context in a globalizing world.
The course relies extensively on current information including newspaper articles, audio-visual news clips, documentaries, statistic case studies, interviews, and discussion of current events to explore the topics.

Course Learning Outcomes
On completing the course, students will be able to:
Define the concept of social development and explain the surrounding controversies.
Summarize the nature and magnitude of the social challenges facing current China.
Examine the role of the government and civil society in addressing social problems in the context of globalization and modernization.
Analyze the Chinese government's social policy responses within the historical and globalized features.
Illustrate viable reform directions for China's social development.
Offer Semester and Day of Teaching
First semester (Wed)
---
Study Load
| | |
| --- | --- |
| Activities | Number of hours |
| Lectures | 24 |
| Tutorials | 12 |
| Reading / Self-study | 40 |
| Assessment: Essay writing | 50 |
| Assessment: Presentation (incl preparation) | 10 |
| Assessment: Quiz (incl preparation) | 30 |
| Total: | 166 |
Assessment: 100% coursework
| | |
| --- | --- |
| Assessment Tasks | Weighting |
| Essay | 40 |
| Discussion and verbal presentation in tutorials | 20 |
| Open book quiz | 40 |
---
Required Reading
Leung, J., & Xu, Y. (2015). Overview. In J. Leung & Y. Xu, China's social welfare: The third turning point. Cambridge, UK: Polity Press. [Available from Swindon or as e-book]
Other required reading will be assigned as selected chapters and/or report sections from the following (this list is not exhaustive):
Aoki, M., & Wu, J. (2013). The Chinese economy, A new transition. Hampshire: Palgrave Macmillan.
Besharov, D., & Baehler, K. (2013). Chinese social policy in a time of transition. Oxford: Oxford University Press. [Electronic resource] From http://library.hku.hk/record=b5053205
Cai, F., Giles, J., O'Keefe, P., & Wang, D. (2012). The elderly and old age support in rural China: Challenges and prospects. The World Bank. From http://www-wds.worldbank.org/external/default/WDSContentServer/WDSP/IB/2012/03/19/000333037_20120319004833/Rendered/PDF/675220PUB0EPI0067882B09780821386859.pdf
Chen, X. (2015). Who has more opportunities to attend college? – An empirical study of the strata distribution of different qualities of higher education opportunities in China. Chinese Education & Society, 48(3), 201-217.
Dorfman, M. C., Holzmann, R., O'Keefe, P., Wang, D., Sin, Y., & Hinz, R. (2013). China's pension system: A vision. Washington: The World Bank. From http://documents.worldbank.org/curated/en/2013/01/17406669/chinas-pension-system-vision
Feng, X. T., Poston Jr, D. L., & Wang, X. T. (2014). China's one-child policy and the changing family. Journal of Comparative Family Studies, 45(1), 17-29.
Gransow, B. (2012). Internal migration in China – Opportunity or a trap? Focus Migration Policy Brief, 19, 1-10.
Hesketh, H., Lu, L., & Zhu, W. X. (2005, September 15). The effect of China's one-child family policy after 25 years. New England Journal of Medicine. From http://www.nejm.org/doi/full/10.1056/NEJMhpr051833
Huang, Y. Q. (2012). Low income housing in Chinese cities: Policies and practices. The China Quarterly, 212, 941-964.
Knight, J. (2013). Inequality in China, An overview. The World Bank. From http://www-wds.worldbank.org/external/default/WDSContentServer/IW3P/IB/2013/06/13/000158349_20130613150441/Rendered/PDF/WPS6482.pdf
Liang, Z. (2011). Migration and development in rural China. Modern China Studies, 18(1), 73-100.
Liang, Z., Messner, S., Cheng, C., & Huang, Y. Q. (2014). The emergence of a new urban China. US: Lexington Books.
Ling, M. (2015). "Bad students go to vocational schools!": Education, social reproduction and migrant youth in urban China. China Journal, 73, 108-131.
Novaretti, S. (2014). Social governance vs. social management: Towards a new regulatory role for social organizations in China? CDCT working paper 32-2014. Comparative and Transnational Law 11. From http://www.cdct.it/workingpapers
Pawer, M. S., & Cox, D. R. (2010). Social development. In M. S. Pawar & D. R. Cox (Eds.), Social development: Critical themes and perspectives (pp. 13-36). New York: Routledge.
Shi, S. J. (2012, October). Towards inclusive social citizenship? Rethinking China's social security in the trend towards urban-rural harmonization. Journal of Social Policy, 41(4), 789-810.
Teets, J. C. (2013). Let many civil societies bloom: The rise of consultative authoritarianism in China. The China Quarterly, 213, 19-38.
The World Bank. (2009, March). From poor areas to poor people: China's evolving poverty agenda, An assessment of poverty and inequality in China. Washington: The World Bank. From http://siteresources.worldbank.org/CHINAEXTN/Resources/318949-1239096143906/China_PA_Report_March_2009_eng.pdf
Wei, J., & Hou, J. (2010). The household registration system, education system, and inequalities in education for migrant children. Chinese Education & Society, 43(5), 77-89.
Xu, A., & Xia, Y. (2014). The changes in Mainland Chinese families during the social transition: A critical analysis. Journal of Comparative Family Studies, 45(1), 31-53.
Xu, X. (2009). The system of xiaokang indicators: A framework to measure China's progress. The 3rd OECD World Forum on "Statistics, Knowledge and Policy" – Charting Progress, Building Visions, Improving Life. Busan, Korea.
Recommended Reading
Additional recommended reading including cutting edge and current affairs material will be updated during the course delivery.
Recommended Multi-media Resources
Resources will include current English and Chinese language blogs, newspapers, video clips on social and policy affairs. Examples include:
---
Course Co-ordinator and Teacher(s)
Course Co-ordinator
Contact
Dr L.P. Jordan
Department of Social Work and Social Administration, Faculty of Social Sciences
Tel: 3917 1094
Email: jordanlp@hku.hk
Teacher(s)
Contact
Dr L.P. Jordan
Department of Social Work and Social Administration, Faculty of Social Sciences
Tel: 3917 1094
Email: jordanlp@hku.hk