CCGL9009 Global Issues

Local Cultures and Global Markets

[This course is under the thematic cluster of 'Sustaining Cities, Cultures, and the Earth'.]
---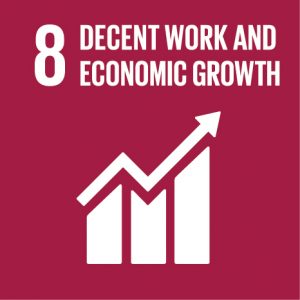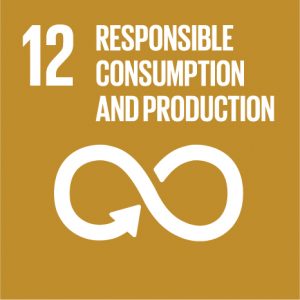 Course Description
Consumption is a central part of our everyday lives, encompassing everything from our homes to our iPhones. Consumption is also often regarded as central to fuelling both economic growth and creating increasing interconnection throughout the world in the form of globalisation, as well as creating enormous environmental problems. However, attempts by politicians to 'create' or 'control' consumption are often unsuccesful. Can sociology offer better ways to understand why, and, how people consume?
This course adopts an ethnographic perspective to examine the wide-ranging impacts of contemporary goods as they circulate around the world recognising that as much as people produce goods, goods also produce people. We will examine how adopting a human-centred approach to understanding global brands, transnational commodity chains and issues of labour, environment and media can help to better understand—and influence—such areas.
Far from being a "theoretical" course, we will emphasise the development and discussion of students' sociological research skills through developing unique research projects to uncover the hidden meanings and consequences of brands and goods in our everyday lives.

Course Learning Outcomes
On completing the course, students will be able to:
Analyse the impacts of commodities and goods across different cultures.
Use evidence gleaned from observing people's practices of consuming goods to critically engage with economic- and market-driven explanations of society.
Evaluate how a person-centred understanding of consumption can be useful in areas of policy, government and industry.
Offer Semester and Day of Teaching
Second semester (Wed)
---
Study Load
| | |
| --- | --- |
| Activities | Number of hours |
| Lectures | 24 |
| Tutorials | 10 |
| Reading / Self-study | 40 |
| Preparing materials and questions for discussion | 12 |
| Assessment: Essay / Report writing | 30 |
| Assessment: Presentation (incl preparation) | 15 |
| Assessment: Quizzes (incl preparation) | 16 |
| Total: | 147 |
Assessment: 100% coursework
| | |
| --- | --- |
| Assessment Tasks | Weighting |
| Group presentation and tutorial participation | 40 |
| Group project | 40 |
| Quizzes | 20 |
---
Required Reading
Dolan, C. S. (2004). On farm and packhouse: Employment at the bottom of a global value chain. Rural Sociology, 69(1), 99–126.
McDonald, T. (2016). Social media in rural china: Social networks and moral frameworks. London: UCL Press. [Chap. 5 Moral accumulation: Collecting credits on social media]
Miller, D. (2001). The poverty of morality. Journal of Consumer Culture, 1(2), 225-243.
Pun, N. (2016). Migrant labor in China. Cambridge: Polity. [Chap. 5]
Qiu, J. L. (2016). Goodbye iSlave: A manifesto for digital abolition. Urbana, IL: University of Illinois Press. [Chap. 4]
Ritzer, G. (2006). An introduction to McDonaldization. In G. Ritzer (Ed.), McDonaldization: The reader (2nd ed., pp. 4-24). Thousand Oaks, CA: Pine Forge Press.
Watson, J. L. (1997/2006). Golden arches east: McDonald's in East Asia. Stanford, CA: Stanford University Press. [pp. 1-38]
Wilk, R. (2006). Bottled Water: The pure commodity in the age of branding. Journal of Consumer Culture, 6(3), 303-325.
Recommended Websites
---
Course Co-ordinator and Teacher(s)
Course Co-ordinator
Contact
Dr Cheris S.C. Chan
Department of Sociology, Faculty of Social Sciences
Tel: 3917 4341
Email: cherisch@hku.hk
Teacher(s)
Contact
Dr Cheris S.C. Chan
Department of Sociology, Faculty of Social Sciences
Tel: 3917 4341
Email: cherisch@hku.hk