CCGL9020 Global Issues

Environment, Globalization, and Institutions

[This course is under the thematic cluster of 'Sustaining Cities, Cultures, and the Earth'.]
---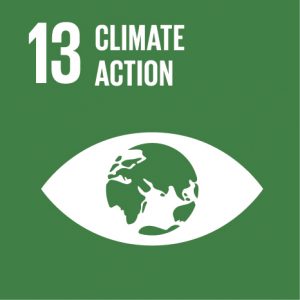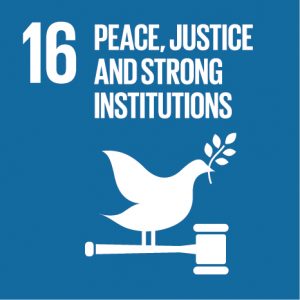 Course Description
The global physical environment, as a result of human activities in the pursuit of economic efficiency and growth without due care for ecology, is subject to global warming due to the accumulation of greenhouse gases and irresponsible exploitation of natural resources and looming oceanic pollution. In response to threats to human existence, the world community has generally accepted the concept of "sustainable development". There are international agreements to impose national controls over the use of carbon (and, hence, reduce the generation of greenhouse gases) and many Western countries have environmental taxes/levies to support these controls. Non-governmental organizations (NGOs) have become increasingly important in addressing local and international issues. This course, with the help of visits to business firms and NGO managed places/field observations and a study of the literature: (a) discusses and observes the impact of globalization driven by world trade and tourism on the natural and social (incl. business) environment; (b) examines specific examples of local and international laws in response to these issues; and (c) ponders one's role to play in globalization as a citizen of the world in support of sustainability.
[There will be two compulsory field trips of 8 hours each scheduled for two separate days during Reading Week.]

Course Learning Outcomes
On completing the course, students will be able to:
Analyze the impact of globalization on the environment from a institutional perspective.
Discuss local efforts by firms and NGOs in responding to globalization using applicable technology and cultural resources.
Contribute actively to promote sustainability based on personal experience.
Offer Semester and Day of Teaching
Second semester (Wed)
---
Study Load
| | |
| --- | --- |
| Activities | Number of hours |
| Lectures | 10 |
| Tutorials | 8 |
| Fieldwork / Visits | 16 |
| Reading / Self-study | 50 |
| Assessment: Essay / Report writing | 12 |
| Assessment: Project presentation (incl preparation) | 24 |
| Total: | 120 |
Assessment: 100% coursework
| | |
| --- | --- |
| Assessment Tasks | Weighting |
| Participation | 20 |
| Group project | 50 |
| Short essays | 30 |
---
Required Reading
Lai, L. W. C., & Lorne, F. T. (2003). Implementing sustainable development: Institutional features. In L. W. C. Lai & F. T. Lorne (Eds.), Understanding and implementing sustainable development. New York: Nova Science.
Recommended Reading
Choy, L. H. T., Ho, W. K. O., & Mak, S. W. K. (2013). Toward a low carbon Hong Kong: A proposal from the institutional perspective. Habitat International, 3(7), 124-129.
Joseph, S. (2015). Islamic law and the management of natural resources in seventeenth and eighteenth century Ottoman Syria. Environment and History, 21(2), 227-256.
Lai, L. W. C., & Yu, B. T. (1995, September-October). The 'Hong Kong' solution to the overfishing problem: A study of the cultured fish industry in Hong Kong. Managerial and Decision Economics, 16(5), 525-535.
Lai, L. W. C., Chau, K. W., Wong, S. K., Matsuda, N., & Lorne, F. T. (2005). Marine fish production and marketing for a Chinese food market: a transaction cost perspective. Aquaculture Economics and Management, 9(3), 289-316.
Pope Francis. (2015). Laudato si, (On Care for Our Common Home). Encyclical Letter. Libreria Editrice Vaticana, Vatican City.
Yu, B. T., Shaw, D., Fu, T., & Lai, L. W. C. (2000). A property rights and contractual approach to sustainable development. Environmental Economics and Policy Studies, 3(3), 291-309.
Updated materials will be uploaded on the course website.
Recommended Websites
---
Course Co-ordinator and Teacher(s)
Course Co-ordinator
Contact
Professor L.W.C. Lai
Department of Real Estate and Construction, Faculty of Architecture
Tel: 2859 7988
Email: wclai@hku.hk
Teacher(s)
Contact
Professor L.W.C. Lai
Department of Real Estate and Construction, Faculty of Architecture
Tel: 2859 7988
Email: wclai@hku.hk
Dr H.T. Choy
Department of Real Estate and Construction, Faculty of Architecture
Tel: 2859 8065
Email: lennonchoy@hku.hk