CCGL9021 Global Issues

Globalization and Tourism

[This course is under the thematic cluster of 'Sustaining Cities, Cultures, and the Earth'.]
---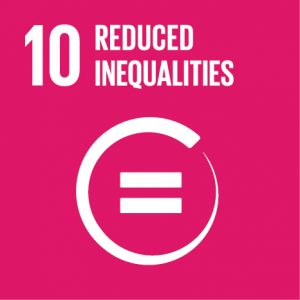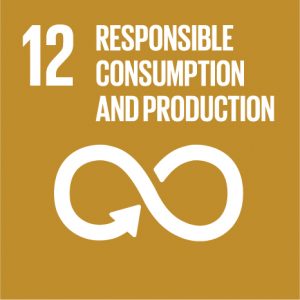 Course Description
The issue of whether globalization is beneficial remains controversial, particularly because globalization policies are often examined without consideration of their interactions with key sectors of economy, notably tourism. Tourism is arguably the world's largest industry and has been considered as an economic development option by many developing countries. However, it is questionable whether income generated through tourism can bring marginalized communities increased economic independence and life standards. This course aims to use tourism as a lens to explore key issues of globalization and economic development and how tourism, a global phenomenon, influences local people's lives. Course objectives are to 1) introduce the concepts relevant to tourism and globalization; 2) apply theoretical frameworks to the analysis of contemporary issues of the globalization of tourism, and the complex relationships that link local, regional, national and international processes and patterns of tourism development; 3) explore the dynamic relationship between the forces of globalization, transnational tourism corporations, and the state and civil society in the context of tourism; and 4) assess critically the economic, political and social ramifications of the systemic sources of power and inequality which are reflected in and sustained by international tourism.

Course Learning Outcomes
On completing the course, students will be able to:
Critically apply theories of tourism and globalization to an understanding of the social, economic and political organization of the international tourism system.
Comprehend and evaluate the changing relationships between states, civil society and markets, and their influence on the relations of power and inequality in international tourism.
Use relevant information about globalization to evaluate the influence of international tourism on economic development, employment, migration and notions of citizenship in a global society.
Identify and devise effective strategies to regulate processes of tourism development that are compatible with notions of social justice and fair trade, particularly in poorer regions and states.
Apply intellectual skills with particular emphasis on the analysis, synthesis and evaluation of ideas, concepts and theories relevant to the study of globalization and tourism.
Offer Semester and Day of Teaching
Second semester (Wed)
---
Study Load
| | |
| --- | --- |
| Activities | Number of hours |
| Lectures | 24 |
| Tutorials | 8 |
| Fieldwork / Visits | 10 |
| Reading / Self-study | 48 |
| Assessment: Essay / Report writing | 20 |
| Assessment: In-class quiz (incl preparation) | 10 |
| Total: | 120 |
Assessment: 100% coursework
| | |
| --- | --- |
| Assessment Tasks | Weighting |
| Tutorial presentation and participation | 20 |
| Individual essay | 20 |
| Field visit report | 30 |
| In-class quiz | 30 |
---
Required Reading
Burns, P. M., & Novelli, M. (2007). Tourism and politics: Introduction. In P. M. Burns & M. Novelli (Eds.), Tourism and politics: Global frameworks and local realities. Boston, MA: Elsevier B.V.
Coles, T. (2003). Tourism, environment and sustainability: Everyday worlds, extra-ordinary worlds. In A. Rogers & H. Viles (Eds.), The student's companion to Geography. Malden; Oxford: Blackwell Publishers.
Connell, J. (2013). Contemporary medical tourism: Conceptualisation, culture and commodification. Tourism Management, 34, 1-13.
Goeldner, C. R., & Ritchie, J. R. B. (2012). Tourism: Principles, practices, philosophies (12th ed.). Hoboken, NJ: John Wiley & Sons. [Chaps. 1, 9, 14]
Gössling, S. (2002). Global environmental consequences of tourism. Global Environmental Change, 12, 283-302.
Hall, D., & Brown, F. (2006). Tourism and welfare: Ethics, responsibility and sustained well-being. Wallingford, UK; Cambridge, MA: CABI Pub. [Chapter 1; Ebook]
Keese, J. R. (2011). The geography of volunteer tourism: Place matters. Tourism geographies, 13(2), 257-279.
Kirtsoglou, E., & Theodossopoulos, D. (2004). 'They are taking our culture away': Tourism and culture commodification in the Garifuna community of Roatan. Critique of Anthropology, 24(2), 135-157.
Macleod, N. (2006). Cultural tourism: Aspects of authenticity and commodification. In M. Smith & M. Robinson (Eds.), Cultural tourism in a changing world. Clevedon: Channel View Publications.
Milne, S. (1997). Tourism, dependency and South Pacific microstates: beyond the vicious cycle?. In D. G. Lockhart & D. Drakakis-Smith (Eds.), Island tourism: Trends and prospects (pp. 281-301). London: Pinter.
Pleumarom, A. (2002). How sustainable is Mekong tourism?. In R. Harris, T. Griffin & P. Williams (Eds.), Sustainable tourism: A global perspective (pp. 140-166). Butterworth Heinemann.
Wonders, N. A., & Michalowski, R. (2001). Bodies, borders, and sex tourism in a globalized world: A tale of two cities – Amsterdam and Havana. Social Problems, 48(4), 545-571.
---
Course Co-ordinator and Teacher(s)
Course Co-ordinator
Contact
Dr M.M. Bennett
Department of Geography, Faculty of Social Sciences
Tel: 3917 7451
Email: mbennett@hku.hk
Teacher(s)
Contact
Dr M.M. Bennett
Department of Geography, Faculty of Social Sciences
Tel: 3917 7451
Email: mbennett@hku.hk