CCGL9032 Global Issues

Rule of Law in a Globalizing World

[This course is under the thematic cluster of 'Sustaining Cities, Cultures, and the Earth'.]
---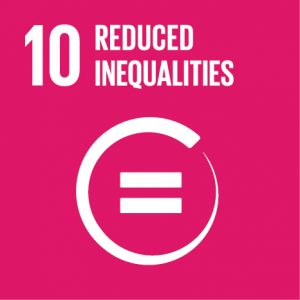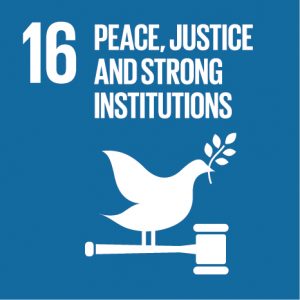 Course Description
The footprint of the Rule of Law, as an ideology, can be found throughout the world in almost all domestic jurisdictions as well as international governance bodies. The Rule of Law can be expressed as different levels depending on the ultimate goals in introducing it into a society. With a different goal, the demands on the legal institutions to implement the Rule of Law are also different.
Understanding the Rule of Law as different levels also provides a framework to understand how it is being globalized. For non-western societies aiming to develop the Rule of Law, owing to their different historical, political, economic, social and cultural contexts, the specific level of the Rule of Law that they aim to sustain or achieve and the form and manner of the legal institutions operating to implement the Rule of Law may be different from western societies.
This course aims to explore the developmental processes of the Rule of Law in different societies under globalization.

Course Learning Outcomes
On completing the course, students will be able to:
Demonstrate understanding of the basic concepts of law, the Rule of Law and globalization.
Describe the evolution of the principle of the Rule of Law in western societies and explain the impact of globalization in influencing the developmental path of the Rule of Law in non-western societies.
Illustrate the different levels of the Rule of Law and the institutions needed to achieve the goals of each of the levels and the cultural conditions for each of the levels.
Compare and analyze different methods used in ascertaining the level of the Rule of Law attained by a political community.
Review the multi-dimensional relationships between law and globalization.
Offer Semester and Day of Teaching
First semester (Wed)
---
Study Load
| | |
| --- | --- |
| Activities | Number of hours |
| Lectures | 24 |
| Tutorials | 10 |
| Reading / Self-study | 30 |
| Assessment: Portfolio | 45 |
| Assessment: Worksheets | 9 |
| Assessment: Research paper | 30 |
| Total: | 148 |
Assessment: 100% coursework
| | |
| --- | --- |
| Assessment Tasks | Weighting |
| Worksheets | 45 |
| Performance in tutorials | 10 |
| Portfolio and research paper | 45 |
---
Required Reading
Farrar, J., & Dugdale, A. (1990). Introduction to legal method (3rd ed.). London: Sweet & Maxwell. [Chap. 1]
Franklin, D. P., & Baun, M. J. (Eds.). (1995). Political culture and constitutionalism: A comparative approach. Armonk, NY: M.E. Sharpe. [Introduction, Conclusion]
Fukuyama, F. (2011). The origins of political order. New York: Farrar, Straus and Giroux. [pp. 245-289]
Grimm, D. (2011). Levels of the rules of law on the possibility of exporting a Western achievement. European-Asian Journal of Law and Governance, 1(1), 5-11.
Halliday, T. C., & Osinsky, P. (2006) Globalization of law. Annual Review of Sociology, 32, 447-70.
Li, B. (2000, April). What is rule of law? Perspectives, 1(5). The Overseas Young Chinese Forum. From http://www.oycf.org/Perspectives2/5_043000/Contents.htm
Lloyd, D. (1981). The idea of law. Harmondsworth, UK: Penguin Books. [Chap. 6]
Scholte, J. A. (2005). Globalization: A critical introduction (2nd ed.). Basingstoke, UK: Palgrave Macmillian. [Chap. 1]
Tai, B. (1994). The rule of law and the accessibility of lawyers. In R. Wacks (Ed.), In fear of China? Lawyers and the public interest. Hong Kong: Faculty of Law, University of Hong Kong.
Tai, B. (2007). Developing an index of the rule of law: Sharing the experience of Hong Kong. Asian Journal of Comparative Law, 2, 89-109.
Tamanaha, B. (2004). On the rule of law: History, politics, theory. Cambridge: Cambridge University Press.  [Chaps. 3, 4, 5]
Tay, A. E. -S. (2007). "Asian values" and the rule of law. In P. Costa & D. Zolo (Eds.), The rule of law: History, theory and criticism. Dordrecht: Springer.
Walker, G. de Q. (1988). The rule of law: Foundation of constitutional democracy. Carlton, Vic.: Melbourne University Press. [Chap. 1]
Recommended Reading
Aminzade, R. (1992). Historical sociology and time. Sociological Methods and Research, 20, 456-480.
Fuller, L. (1969). The morality of law. New Haven, CT: Yale University Press.
Giddens, A. (1990). The consequences of modernity. Stanford, CA: Stanford University Press.
Held, D., McGrew A., Goldblatt, D., & Perration, J. (1999). Global transformations: Politics, economics and culture. Cambrdige, UK: Polity Press.
Levi, M. (1997). A model, a method, and a map: Rational choice in comparative and historical analysis. In M. I. Lichbach & A. S. Zuckerman (Eds.), Comparative politics: Rationality, culture, and structure. Cambridge, UK; New York: Cambridge University Press.
Nonet, P., & Selznick, P. (2001). Law and society in transition: Toward responsive law. New Brunswick; London: Transaction Publishers.
Pierson, P. (2004). Politics in time: History, institutions and social analysis. Princeton, NJ Princeton University Press.
Robertson, R. (1992). Globalization: Social theory and global culture. London: SAGE.
Recommended Website
---
Course Co-ordinator and Teacher(s)
Course Co-ordinator
Contact
Mr B.Y.T. Tai
Department of Law, Faculty of Law
Tel: 3917 2937
Email: yttai@hku.hk
Teacher(s)
Contact
Mr B.Y.T. Tai
Department of Law, Faculty of Law
Tel: 3917 2937
Email: yttai@hku.hk