CCGL9038 Global Issues

English as a Global Language in Asian Contexts

[This course is under the thematic cluster of 'Sustaining Cities, Cultures, and the Earth'.]
---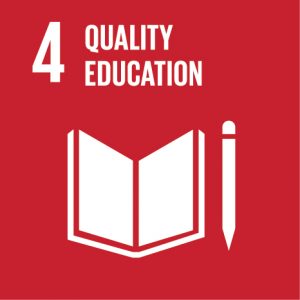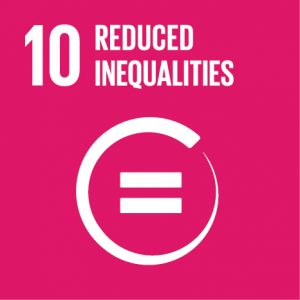 Course Description
What fundamental issues – social, cultural, political, ideological – confront all communities when a global language is transplanted to a new locale, specifically a multilingual, Asian context? Focusing on the global language par excellence, English, with particular attention to the situation of Hong Kong, but also drawing on settings elsewhere in the region, such as Singapore and India, where English is even more established and localized, and mainland China, where the presence of English is burgeoning, this course has three main thrusts:
the social and linguistic consequences for the positioning of English when it encounters other languages, such as Cantonese, including the spread of multilingualism, the emergence of code switching/mixing practices, the evolution of New Englishes, and the occurrence of language shift;
the challenges that these pose for the concepts of language norms and standards and the notion of the native speaker of English, and the implications that this has for issues of identity and the ownership of language; and
the dilemmas faced in the management of such New Englishes and multilingual practices in language policy and education, the challenges encountered in the liberation of such codes in popular culture, including e-communication and pop music, as well as the commodification and commercialization of global languages.

Course Learning Outcomes
On completing the course, students will be able to:
Recognize and discuss the important sociolinguistic issues involved in the appropriation of a global language such as English in contemporary local multilingual Asian contexts.
Creatively apply sociolinguistic knowledge to language issues observed and identified, and define and illustrate the roles and values that English and other local languages have, in the local, everyday context of Hong Kong, and compare and contrast these to other Asian situations like Singapore, India, Sri Lanka, China.
Explain and analyze sociolinguistic phenomena and issues both to academic peers as well as to the wider non-linguistic, non-academic community, in an intelligent, interesting and accessible mode and manner.
Appraise and respond to the views and presentations of others as found in published texts as well as in class.
Identify and evaluate the sociolinguistic issues and challenges in the local context that are important for sustainability with a view to making intelligent, significant and responsible contributions to the community.
Offer Semester and Day of Teaching
First semester (Wed)
---
Study Load
| | |
| --- | --- |
| Activities | Number of hours |
| Lectures | 24 |
| Tutorials | 8 |
| Reading / Self-study | 48 |
| Fieldwork and data analysis | 20 |
| Assessment: Presentation (incl preparation) | 10 |
| Assessment: Website / blog (report writing) | 20 |
| Assessment: Learning reflection | 2 |
| Assessment: In-class quizzes | 2 |
| Total: | 134 |
Assessment: 100% coursework
| | |
| --- | --- |
| Assessment Tasks | Weighting |
| Website / blog and learning reflection | 30 |
| In-class presentation | 15 |
| Tutorial participation | 30 |
| Classwork and learning reflection | 25 |
---
Required Reading
Bacon-Shone, J., & Bolton, K. (2008). Bilingualism and multilingualism in the HKSAR: Language surveys and Hong Kong's changing linguistic profile. In K. Bolton & H. Yang (Eds.), Language in society in Hong Kong (pp. 25-51). Hong Kong: Open University of Hong Kong Press.
Bolton, K. (2002). The sociolinguistics of Hong Kong and the space for Hong Kong English. In K. Bolton (Ed.), Hong Kong English: Autonomy and creativity (pp. 29-56). Hong Kong: Hong Kong University Press.
Chen, K. H. Y. (2008). Positioning and repositioning: Linguistic practices and identity negotiation of overseas returning bilinguals in Hong Kong. Multilingua, 27, 57-75.
Crystal, D. (2000). The prescriptive tradition. In P. Eschholtz, A. Rosa & V. Clark (Eds.), Language awareness: Readings for college writers. (3rd ed., pp. 116-121). Boston: Bedford/ St Martin's.
Gupta, A. F. (2010). Singapore Standard English revisited. In L. Lim, A. Pakir & L. Wee (Eds.), English in Singapore: Modernity and management (Asian Englishes Today) (pp. 57-89). Hong Kong: Hong Kong University Press.
Jenkins, J. (2015). Global Englishes: A resource book for students (3rd ed. of World Englishes). Abingdon / New York: Routledge. [Units A1, A3, A4, A5, B2, B3, B6, B7, B8, C1, C7, C8]
Kachru, B. B. (1985). The alchemy of English: The spread, functions, and models of non-native Englishes. Champaign, IL: University of Illinois Press. [Chaps 1, 2]
Li, D. C. S. (2009). Towards "biliteracy and trilingualism" in Hong Kong (SAR): Problems, dilemma and stakeholders' views. In L. Lim & E. Low (Eds.), Multilingual, globalizing Asia: Implications for policy and education, AILA Review, 22, 72-84.
Li, D. C. S., & Tse, E. C. Y. (2002). One day in the life of a purist. International Journal of Bilingualism, 6(2), 147-203.
Lim, L. (2009). Beyond fear and loathing in SG: The real mother tongues and language policies in multilingual Singapore. In L. Lim & E. Low (Eds.), Multilingual, globalizing Asia: Implications for policy and education, AILA Review, 22, 52-71.
Lim, L. (2012). Standards of English in Southeast Asia. In R. Hickey (Ed.), Standards of English (pp. 273-294). Cambridge: Cambridge University Press.
Lim, L. (2013). Kaduva of privileged power, instrument of rural empowerment? The politics of English (and Sinhala and Tamil) in Sri Lanka. In L. Wee, R. Goh & L. Lim (Eds.), The politics of English: South Asia, Southeast Asia and the Asia Pacific (pp. 61-80) (Studies in World Language Problems). Amsterdam: John Benjamins Publishing.
Lim, L. (2015). Coming of age, coming full circle: The (re)positioning of (Singapore) English and multilingualism in Singapore at 50. Asian Englishes 17(3), 261-270.
Lim, L., & Ansaldo, U. (2016). Languages in contact. Cambridge: Cambridge University Press. [Chaps 2, 7]
Milroy, J., & Milroy, L. (Eds.). (1999). Authority in language: Investigating Standard English (3rd ed.). London; New York: Routledge. [Chap. 1]
Recommended Reading
Abley, M. (2009). The prodigal tongue: Dispatches from the future of English. London: Arrow Books. [Chaps. 3, 4, 8, 10]
Basler, B. (1989, April 16). English fades with empire in Hong Kong. The New York Times. From http://www.nytimes.com/1989/04/16/world/english-fades-with-empire-in-hong-kong.html?pagewanted=1
Bruthiaux, P. (2009). Multilingual Asia: Looking back, looking across, looking forward. In L. Lim, & E. L. Low (Eds.), Multilingual, globalising Asia: Implications for policy and education. AILA Review, 22, 120-130.
Chan, B. H. -S. (2009). English in Hong Kong Cantopop: Language choice, code-switching and genre. World Englishes, 28(1), 107-129.
Chew, P. G. -L. (2010). Linguistic capital, study mothers and the transnational family in Singapore. In V. Vaish (Ed.), Globalisation of language and culture in Asia (pp. 82-105). London; New York: Continuum.
Cowie, C. (2007). The accents of outsourcing: The meanings of "neutral" in the Indian call centre industry. World Englishes, 26(3), 316-330.
Crystal, D. (2003). English as a global language. Cambridge, UK: Cambridge University Press. [Chaps. 1, 5]
Crystal, D. (2004). The language revolution. Cambridge, UK: Polity Press.
Crystal, D. (2006). Language and the Internet (2nd ed.). Cambridge, UK: Cambridge University Press. [Selected chapters]
Feng, A. (2009). English in China: Convergence and divergence in policy and practice. In L. Lim & E. Low (Eds.), Multilingual, globalizing Asia: Implications for policy and education. AILA Review, 22, 85-102.
Graddol, D. (1999). The decline of the native speaker. In D. Graddol & U. Meinhof (Eds.), English in a Changing World. AILA Review, 13, 57-68.
Harris, R. (1989). The worst English in the world? Supplement to The Gazette, 36(1). Hong Kong: The University of Hong Kong.
Kachru, Y., & Nelson, C. L. (2006). World Englishes in Asian contexts. Hong Kong: Hong Kong University Press. [Selected chapters]
Lim, L. (2014). Southeast Asia. In M. Filppula, J. Klemola & D. Sharma (Eds.), The Oxford Handbook of World Englishes. Oxford: Oxford University Press.
Lim, L., & Low, E. L. (Eds.). (2009). Multilingual, globalising Asia: Implications for policy and education. AILA Review, 22. [Selected articles]
Lim, L., Pakir, A., & Wee, L. (Eds.). (2010). English in Singapore: Modernity and management. Hong Kong: Hong Kong University Press. [Selected chapters]
Lin, A. (2012). The hip hop music scene in Hong Kong: Hybridity and identity in youth culture. In J. S. Lee & A. Moody (Eds.), English in Asian popular culture (pp. 59-74). Hong Kong: Hong Kong University Press.
Mesthrie, R. (2006). World Englishes and the multilingual history of English. World Englishes, 25(3/4), 381-390.
Pennycook, A. (2010). Popular cultures, popular languages, and global identities. In N. Coupland (Ed.), Handbook of language and globalisation (pp. 592-607). Malden, MA: Wiley-Blackwell.
Richler, H. (2006). Global mother tongue: The eight flavours of English. Montreal: Véhicule Press.
Salazar, D. (2013). Southeast Asian Englishes and the Oxford English Dictionary. ASIALEX Proceedings, 151-156.
Seidlhofer, B., & Jenkins, J. (2003). English as a lingua franca and the politics of property. In C. Mair (Ed.), The politics of English as a world language: New horizons in postcolonial cultural studies (pp. 139-154). Amsterdam: Rodopi.
Singh, M., Kell, P., & Pandian, A. (2002). Appropriating English: Innovation in the global business of English language teaching. New York: Peter Lang. [Chap. 3]
Tsui, A. B. M., & Tollefson, J. W. (Eds.). (2007). Language policy, culture and identity in Asian Contexts. Mahwah, NJ: Lawrence Erlbaum Associates. [Selected chapters]
Wee, L., Goh, R., & Lim, L. (Eds.). (2013). The politics of English in Asia: Language policy and cultural expression in South and Southeast Asia and the Asia Pacific (Studies in World Language Problems). Amsterdam: Benjamins. [Selected chapters]
Recommended Websites
---
Course Co-ordinator and Teacher(s)
Course Co-ordinator
Contact
Dr L.L.S. Lim
School of English, Faculty of Arts
Tel: 3917 2871
Email: lisalim@hku.hk
Teacher(s)
Contact
Dr L.L.S. Lim
School of English, Faculty of Arts
Tel: 3917 2871
Email: lisalim@hku.hk