CCGL9040 Global Issues

Energy Futures, Globalization and Sustainability

[This course is under the thematic cluster of 'Sustaining Cities, Cultures, and the Earth'.]
---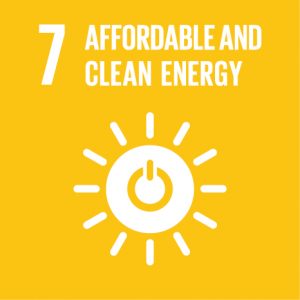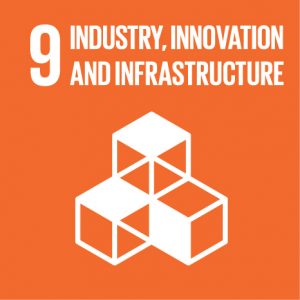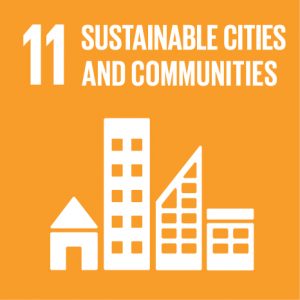 Course Description
The course explores the relationships between energy, globalization and sustainability at the global, regional and local levels. Examining how the globalization process affects energy supply and use, and how energy systems affect economies, societies and our environment, the course discusses different energy resources such as fossil fuels, nuclear power, renewable energy, and how these are managed within processes of globalization. The course explains some of the key sustainability challenges confronting contemporary societies, such as climate change, and how these are being tackled. Examples from developing and developed countries in Asia and elsewhere are used to illustrate how the processes of globalization, energy governance and system development and sustainability interact, the problems that arise, and how countries develop strategies and policies to manage these problems.
[A compulsory one-day field trip will take place during Reading Week.]

Course Learning Outcomes
On completing the course, students will be able to:
Explain and debate the principles of globalization and sustainable development as these apply at the global, regional and local levels.
Demonstrate an awareness of the importance of energy systems as a key determinant of societal sustainability, globally and locally.
Appreciate the inter-connectedness between sustainable development, aspects of energy production and consumption, and the globalization process.
Demonstrate an understanding of key environmental impacts of contemporary energy systems and the potential contribution of technological developments in energy supply systems and their costs and benefits and role in green development.
Demonstrate an understanding of basic components of the skill sets required to analyze energy and sustainability issues.
Offer Semester and Day of Teaching
First semester (Wed)
---
Study Load
| | |
| --- | --- |
| Activities | Number of hours |
| Lectures | 24 |
| Tutorials | 8 |
| Fieldwork / Visits | 6 |
| Reading / Self-study | 60 |
| Assessment: Essay / Report writing | 25 |
| Assessment: Group project presentation (incl preparation) | 15 |
| Total: | 138 |
Assessment: 100% coursework
| | |
| --- | --- |
| Assessment Tasks | Weighting |
| Video production | 35 |
| Leaflet production | 35 |
| In-class quizzes | 20 |
| Tutorial participation | 10 |
---
Required Reading
Goldthau, A., & Witte, J. M. (Eds.). (2010). Global energy governance: The new rules of the game. Berlin: Brookings Institution Press.
Toossi, R. (2009). Energy and the environment: Sources, technologies, and impacts (2nd ed.). Irvine, CA: VerVe Publishers.
Recommended Reading
British Petroleum (BP) Plc. (2018). BP energy outlook 2018. From: https://www.bp.com/content/dam/bp/en/corporate/pdf/energy-economics/energy-outlook/bp-energy-outlook-2018.pdf
Dubash, N. K., & Florini, A. (2011). Mapping global energy governance. Global Policy, 2(s1), 6-18.
Florini, A., & Sovacool, B. K. (2009). Who governs energy? The challenges facing global energy governance. Energy policy, 37(12), 5239-5248.
Geng, W., Ming, Z., Lilin, P., Ximei, L., Bo, L., & Jinhui, D. (2016). China׳ s new energy development: Status, constraints and reforms. Renewable and sustainable energy reviews, 53, 885-896.
International Energy Agency. (2017). World energy outlook 2017 executive summary. Paris: OECD/International Energy Agency. From https://www.iea.org/Textbase/npsum/weo2017SUM.pdf
Kemmler, A., & Spreng, D. (2007). Energy indicators for tracking sustainability in developing countries. Energy policy, 35(4), 2466-2480.
Liu, Z., Guan, D., Crawford-Brown, D., Zhang, Q., He, K., & Liu, J. (2013). Energy policy: A low-carbon road map for China. Nature, 500(7461), 143-145.
Ng, S. K. W., et al. (2013, September). Policy change driven by an AIS-assisted marine emission inventory in Hong Kong and the Pearl River Delta. Atmospheric environment, 76, 102-112.
Sustainable Development Solutions Network. (2015, January 16). Indicators and a monitoring framework for the sustainable development goals: Launching a data revolution for the SDGs. From http://unsdsn.org/wp-content/uploads/2015/01/150116-Indicators-and-a-Monitoring-Framework-for-SDGs-working-draft-for-consultation.pdf
Vera, I., & Langlois, L. (2007). Energy indicators for sustainable development. Energy, 32(6), 875-882.
Recommended Websites
---
Course Co-ordinator and Teacher(s)
Course Co-ordinator
Contact
Dr W.W.Y. Law
Faculty of Social Sciences
Tel: 3917 7392
Email: wwylaw@hku.hk
Teacher(s)
Contact
Dr W.W.Y. Law
Faculty of Social Sciences
Tel: 3917 7392
Email: wwylaw@hku.hk
Dr J.E. Kim
Department of Politics and Public Administration, Faculty of Social Sciences
Tel: 3917 4982
Email: jkim@hku.hk