CCGL9047 Global Issues

Power, Leadership, and Legitimacy in a Globalizing World

[This course is under the thematic cluster of 'Sustaining Cities, Cultures, and the Earth'.]
---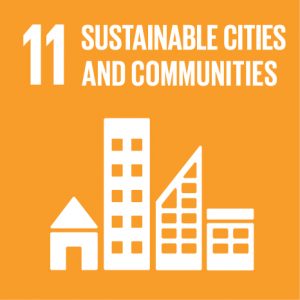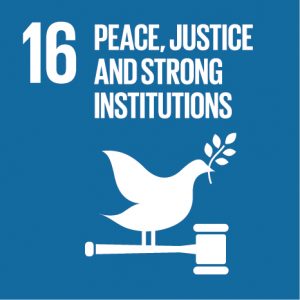 Course Description
This course is about important changes in the nature of power, leadership, and legitimacy around the world. What is power, how can it be deployed, and how can it be generated? What role does leadership play in the exercise of power? Why is there so much talk of a leadership crisis in many countries? And when can we consider power to be legitimate?
We will look at different conceptions of the exercise of political authority, explore past practices, and examine recent case studies (from the shifts in the global order to how this affects us in Hong Kong) from an interdisciplinary angle. The course exposes us to the problems of the growing diffusion of power in global politics (including the scenarios of great power competition or a leaderless world), the increasing limitations for exercising political leadership, the erosion of legitimacy in decision-making, and the consequences these trends have for local communities.
The objective is to give you the necessary analytical and empirical know-how to identify important changes in the patterns of political behaviour around the world that have emerged as a cumulative consequence of what is called "complex interdependence" and which are likely to directly impact on your lives as citizens and responsible stakeholders in a globalizing world.
Course Learning Outcomes
On completing the course, students will be able to:
Compare, explain, and differentiate power, political leadership, and legitimacy as basic concepts, modes, and mechanisms of government, global governance, and world order.
Apply conceptual and theoretical frameworks to explore the factors, conditions, and processes which impact on the way power is deployed, authority is exercised, and decision-making is administered.
Evaluate and critically reflect on how the nature, forms, and functions of power, political leadership, and legitimacy have changed over time and what kind of consequences this has for political decision-making today.
Appraise the limitations of strictly national forms of government and state-based global governance and the need for cooperation among diverse stakeholders on a global level.
Critically reflect on the normative and moral consequences of the exercise of power and authority, and ascertain the risks and limitations of political leadership in increasingly complex political and economic contexts.
Offer Semester and Day of Teaching
First semester (Wed)
---
Study Load
| | |
| --- | --- |
| Activities | Number of hours |
| Lectures | 24 |
| Problem-based Learning tutorials | 12 |
| Reading / Self-study | 34 |
| Assessment: Essay / Report writing | 30 |
| Assessment: Reading review | 2 |
| Assessment: Presentation (incl preparation) | 20 |
| Total: | 122 |
Assessment: 100% coursework
| | |
| --- | --- |
| Assessment Tasks | Weighting |
| Research paper | 50 |
| Reading review | 25 |
| Group project and presentation | 25 |
---
Required Reading
Brown, A. (2014). The myth of the strong leader: Political leadership in the modern age. London: Vintage Books. [Chaps. 2, 7]
Foley, M. (2013). Political leadership: Themes, contexts, and critiques. Oxford: Oxford University Press. [Chap. 2]
Heffer, S. (2011). A short history of power. London: Notting Hill. [Chap. 1]
Keohane, N. O. (2010). Thinking about leadership. Princeton, NJ: Princeton University Press. [Chaps. 3, 6]
Machiavelli, N. The Prince.
Naim, M. (2013). The end of power. New York: Basic Books. [Chap. 4]
Nye, J. S. (2008). The powers to lead. Oxford: Oxford University Press. [Chaps. 2, 5]
---
Course Co-ordinator and Teacher(s)
Course Co-ordinator
Contact
Dr C.R. Vogt
School of Modern Languages and Cultures (European Studies), Faculty of Arts
Tel: 3917 8046
Email: crvogt@hku.hk
Teacher(s)
Contact
Dr C.R. Vogt
School of Modern Languages and Cultures (European Studies), Faculty of Arts
Tel: 3917 8046
Email: crvogt@hku.hk