CCGL9050 Global Issues

Europe without Borders?

[This course is under the thematic cluster of 'Sustaining Cities, Cultures, and the Earth'.]
---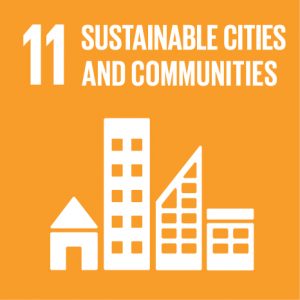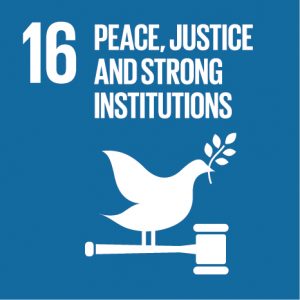 Course Description
Europe has decisively shaped the modern world and has been in turn influenced by the global forces it unleashed. The very process of globalization, in fact, can be traced back to eighteenth century enlightened thinkers who dared to think large: imagining one world and one humanity. Yet, we still live in a world of sovereign nation states. States, their borders, and nations themselves are relatively recent inventions and borders have been as often sources of conflict as they have served the aim of maintaining peace and political stability. Yet, in an intensely globalized world, boundaries today may well seem like a relic of the past. To the extent that Europe embodies and cherishes the ideal of "one world," it appears hypocritical for it, for example, to block off migrants through impenetrable walls and barbed-wired fences. Such policies, cosmopolitans argue, are fundamentally unjust and incompatible with the values that Europe is meant to represent: democracy and freedom.
The course's ultimate focus is on the function and status of national and European borders and the question of what it means to belong to a political community: who is in, who is out? How and why are people included or excluded? And, what, finally, is the future of a borderless Europe?

Course Learning Outcomes
On completing the course, students will be able to:
Describe and explain key political terms and concepts such as citizenship, democracy, human rights, nationalism, cosmopolitanism and supranational governance.
Understand key historical events and processes that led to the emergence of the current state-system and its limitations.
Use relevant knowledge of contemporary European politics to examine competing arguments in favour of nation-state as the most important unit of political organization.
Apply their understanding of political philosophy to advance reasoned arguments in favour, or against borderless Europe.
Analyze the crisis of the European project and its implications for the wider world and the ideal of cosmopolitan citizenship.
Offer Semester and Day of Teaching
Second semester (Wed)
---
Study Load
| | |
| --- | --- |
| Activities | Number of hours |
| Lectures | 24 |
| Tutorials | 12 |
| Reading / Self-study | 46 |
| Assessment: Debate | 10 |
| Assessment: Essay / Report writing | 34 |
| Assessment: Presentation (incl preparation) | 4 |
| Total: | 130 |
Assessment: 100% coursework
| | |
| --- | --- |
| Assessment Tasks | Weighting |
| Reading responses | 10 |
| Film review and analysis | 15 |
| Lecture and tutorial presentation and participation | 20 |
| Debates | 15 |
| Research essay | 40 |
---
Required Reading
Carens, J. (2015, June 5). The case for open borders. Open Democracy. From https://www.opendemocracy.net/beyondslavery/joseph-h-carens/case-for-open-borders
Darnton, R. (2002, February 28). Euro state of mind. The New York Review of Books. [pp. 30-32]
Garton Ash, T. (2000). History of the present: essays, sketches and dispatches from Europe in the 1990s. London: Penguin. [Where is Central Europe Now?, pp. 383-397]
Johnson, L. R. (1996). Central Europe: Enemies, neighbors, friends. Oxford: Oxford University Press. [Excerpts]
Kant, I. (1998). Idea for a universal history from a cosmopolitan point of view. In J. Rundell & S. Mennell (Eds.), Classical readings in culture and civilization (pp. 39-47). London: Routledge.
Krastev, I. (2017). After Europe. Philadelphia: University of Pennsylvania Press [Chap.1]
Lanchester, J. (2016, October 24). The failure of the euro. The New Yorker. From http://www.newyorker.com/magazine/2016/10/24/the-failure-of-the-euro
Mill, J. S. (1991). On nationality. In J. S. Mill, On liberty and other essays (pp. 427-434). Oxford: Oxford University Press.
Muller, J. Z. (2008). Us and them: The enduring power of ethnic nationalism. Foreign Affairs, 87(2), 18-35.
Snyder, T. (2014, April 16). Europe and Ukraine: Past and future. Eurozine. From http://www.eurozine.com/articles/2014-04-16-snyder-en.html
Recommended Reading
Anderson, B. (1991). Imagined communities. London: Verso. [Introduction]
Auer, S. (2012). Whose liberty is it anyway? Europe at the crossroads. Calcutta: Seagull Books. [Excerpts]
Bale, T. (2013). The End of the Nation State? In T. Bale, European Politics: A Comparative Introduction (pp. 44-76). London: Palgrave Macmillan.
Baumann, Z. (1996). Tourists and vagabonds: Heroes and victims of postmodernity. Vienna, Institute for Advanced Studies. From http://nbn-resolving.de/urn:nbn:de:0168-ssoar-266870
Beck, U. (2006). The cosmopolitan vision. Cambridge: Polity. [Excerpts]
Dinner, A. C., & Hagen, J. (2012). Borders: A very short introduction. Oxford: Oxford University Press. [pp. 1-18]
Fukuyama, F. (2015). Political order and political decay: From the Industrial Revolution to the globalization of democracy. Farrar, Straus and Giroux. [pp. 3-39]
Gellner, E. (1997). Nationalism. New York: NYU Press. [Excerpts]
Hirst, J. (2012). The shortest history of Europe. London: Old Street Publishing. [Excerpts]
Judt, T. (2005). Postwar: A history of Europe since 1945. London: William Heineman. [Excerpts]
Kundera, M. (1984, April 26). New York Review of Books. [The tragedy of central Europe, pp. 33-36]
Mazower, M. (1999). Dark continent: Europe's twentieth century. New York: A.A. Knopf. [Excerpts]
Mazower, M. (2013). Governing the world: The history of an idea, 1815 to the present. London: Penguin. [Excerpts]
Snyder, T. (2010). Bloodlands: Europe between Hitler and Stalin. New York: Basic Books. [Excerpts]
Stonebridge, L. (2015). No place like home: A concise history of statelessness. New Humanist, 4(2015). From http://www.eurozine.com
Zielonka, J. (2018). Counter-Revolution: Liberal Europe in retreat. Oxford: Oxford University Press. [Chap. 1]
Recommended Website
---
Course Co-ordinator and Teacher(s)
Course Co-ordinator
Contact
Dr S. Auer
School of Modern Languages and Cultures (European Studies), Faculty of Arts
Tel: 3917 2911
Email: stefauer@hku.hk
Teacher(s)
Contact
Dr S. Auer
School of Modern Languages and Cultures (European Studies), Faculty of Arts
Tel: 3917 2911
Email: stefauer@hku.hk