CCHU9001 Humanities
Designs on the Future: Sustainability of the Built Environment

---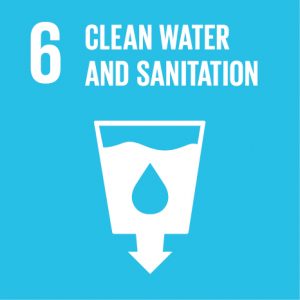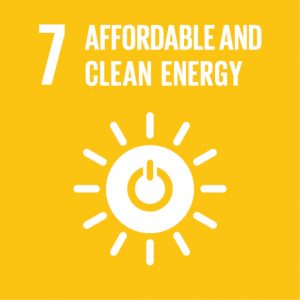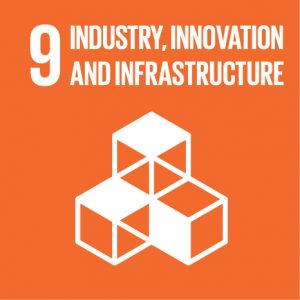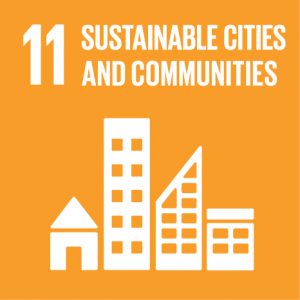 Course Description

[This Common Core course is a Small Private Online Course (SPOC), i.e. traditional in-class lecture materials are replaced by video recordings or other online learning materials, thus leaving more time for interactions in face-to-face sessions.]
This course is intended to inspire thinking about the way we should construct our living environments in future, in order to find a sustainable balance. It examines a broad range of sustainability issues including:
population and urbanization;
resources − water; energy; and food;
systems – transportation; technology and communicational health and environment; and community and governance.
The ideas raised in the lectures / on-line videos are discussed, researched and examined in weekly classroom sessions. The early assignments build technical knowledge and skills, which allow students to complete a self-selected, individual final sustainability project which is developed in later classroom sessions, is tested in a peer review workshop, and is finally presented to the group in a concluding gallery review session.

Course Learning Outcomes

On completing the course, students will be able to:
Demonstrate understanding of the history of the built environment in relation to its physical and socio-cultural context, and to develop and articulate ideas about the relationship between man and his environment and how human experiences and qualities are expressed in their constructions.
Identify prevailing ideas and philosophies and evaluate the extent to which these influence, and are influenced by, the landscape and architecture of the built environment.
Demonstrate understanding of the concept of sustainable living environments, and be able to assess and discuss the values and responsibilities placed on humans as custodians of the environment.
Offer Semester and Day of Teaching

Second semester (Sat)
---
Study Load

| | |
| --- | --- |
| Activities | Number of hours |
| Introductory lecture | 2 |
| Online course material | 16 |
| Reading / Self-study | 40 |
| Classroom sessions | 18 |
| Workshop / Review | 4 |
| Assessment: Reading responses | 12 |
| Assessment: Project assignments | 40 |
| Total: | 132 |
Assessment: 100% coursework

| | |
| --- | --- |
| Assessment Tasks | Weighting |
| Critical writing | 20 |
| Participation in classroom activities | 30 |
| Assignments and presentation | 50 |
---
Required Reading

The four set readings which the students are required to read and make a written response to, will be announced in the introduction session. The readings are on current issues and will be in a variety of media, but typically will be between 2000 and 5000 words each.
For example the four readings for the 2013-14 course were taken from the following sources. Those for 2016-17 will be of a similar nature:
Brown, L. R. (2012). Full planet, empty plates: The new geopolitics of food scarcity. Earth Policy Institute. [Chap. 6]
HKSAR Government. (2013). A clean air plan for Hong Kong.
United Nations Environment Programme (UNEP). (2013). China's green long march: A study of renewable energy, environmental industry and cement sectors.
Vergragt, P. J. (2006). How technlogy could contribute to a sustainable world. Tellus Institute.
Recommended Reading

Students are encouraged to read more widely, outside these set readings, to gain a fuller understanding of each topic and the following texts are recommended for that purpose.
Blewitt, J. (2008). Understanding sustainable development. London: Earthscan.
Burdett, R., & Sudjic, D. (Eds.). (2008). The endless city. London: Phaidon Press.
Cronon, W. (1996). Uncommon ground: Rethinking the human place in nature. W.W. Norton & Company.
Graham, S. (2009). Disrupted cities: When infrastructure fails. Routledge.
Hall, P. (2002).  Cities of tomorrow: An intellectual history of urban planning and design in the twentieth century (3rd ed.). Wiley-Blackwell. 
Jackson R. J. (2012).  Designing healthy communities. John Wiley & Sons.
Jacobs, J. (1993). The death and life of great American cities. New York: Modern Library. 
Loh, C. (2004). Forward. In T. Mottershead (Ed.), Sustainable development in Hong Kong (pp. xvii-xxii). Hong Kong: Hong Kong University Press.
McHarg, I. L. (1995). Design with nature (1st ed.).Hoboken, NJ: Wiley.
Rogers, P. P., Jalal, K. F., & Boyd, J. A. (2007). An introduction to sustainable development. London: Earthscan.
---
Course Co-ordinator and Teacher(s)

Course Co-ordinator
Contact
Mr M.R. Pryor
Division of Landscape Architecture, Faculty of Architecture
Tel: 3917 7961
Email: matthew.pryor@hku.hk
Teacher(s)
Contact
Mr M.R. Pryor
Division of Landscape Architecture, Faculty of Architecture
Tel: 3917 7961
Email: matthew.pryor@hku.hk