CCHU9043 Humanities

Rethinking Women: The Big Debates
---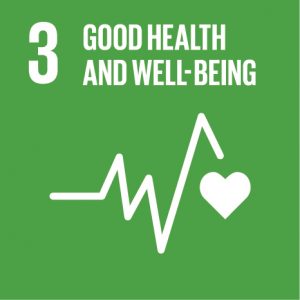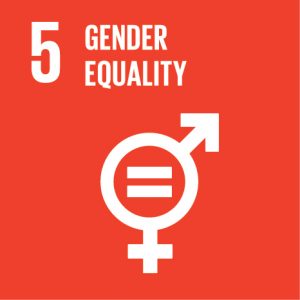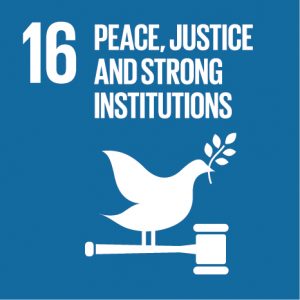 Course Description
Should women get married or stay single? Are women natural homemakers? Is it wrong for women to enjoy sex? Should women be given access to birth control and the right to abort? How should women confront sexual violence? What are the opportunities and challenges facing lesbians and transgender women? How do women fight?
During the course we engage in the big debates about women's livelihood across time, space and culture. To what extent have social expectations for women changed throughout history? How have these expectations been enforced and resisted by women? What do women think about themselves today?
Rethinking Women focuses on contemporary societies through the critical lens of the past. It explores the great strides that women have made in educational and professional achievement in recent decades. But it also explores the social expectations and gender stereotypes that continue to limit women's capacity to develop their abilities and make life choices. The aim is to encourage students from diverse backgrounds to rethink and challenge the assumptions about women's identities and experiences. In Rethinking Women we discuss a wide range of material, including texts, films and adverts in order to consider such issues as gender relations, sexuality and reproductive rights, through facilitating a dialogue between the sexes. The course presupposes no previous knowledge of the subject.
Course Learning Outcomes
On completing the course, students will be able to:
Explain the social and cultural construction of gender stereotypes at different historical points.
Analyze the consequences of such constructions on women's status and input.
Examine the big debates about women's livelihood at different times and in different global contexts.
Assess how the historiography relates to women's position today.
Offer Semester and Day of Teaching
Second semester (Wed)
---
Study Load
| | |
| --- | --- |
| Activities | Number of hours |
| Lectures | 24 |
| Tutorials | 8 |
| Reading / Self-study | 38 |
| Assessment: Essay / Report writing | 30 |
| Assessment: Presentation (incl preparation) | 20 |
| Total: | 120 |
Assessment: 100% coursework
| | |
| --- | --- |
| Assessment Tasks | Weighting |
| Continuous assessment and task focused activities | 25 |
| Online portfolio | 25 |
| Project | 50 |
---
Required Reading
Boxer, M. J. Unruly knowledge: Women's studies and the problem of disciplinarity. NWSA Journal, 12(2), 119-129.
Easton, A. (1996). What is women's studies? In T. Cosslett, A. Easton & P. Summerfield (Eds.), Women, power and resistance (pp. 1-12). Philadelphia: Oxford University Press.
Gordon, L. (1986). What's new in women's history? In T. de Lauretis (Ed.), Feminist studies/ Critical studies (pp. 21-30). Bloomington: Ind.
Purvis, J. (2004). Women's history today. History today, 54(11), 40-42.
Zinsser, J. P. (2000). Women's history, world history, and the construction of new narratives. Journal of women's history, 12(3), 196-206.
Recommended Reading
Extracts from:
Anderson, K. J. (2015). Modern misogyny: Anti-feminism in a post-feminist era. New York, NY: Oxford University Press.
Bashford, A., & Levine, P. (Eds.). (2010). The Oxford handbook of the history of eugenics. New York: Oxford University Press.
Bornstein, K. (1995). Gender outlaw: On men, women, and the rest of us. New York: Vintage Books.
Butler, J. (1990). Gender trouble: Feminism and the subversion of identity. New York: Routledge.
Cook, H. (2004). The long sexual revolution: English women, sex, and contraception, 1800-1975. Oxford; New York: Oxford University Press.
Croll, E. J. (1981). The politics of marriage in contemporary China. Cambridge: Cambridge University Press.
Davis, D., & Friedman, S. (Eds.). (2014). Wives, husbands, and lovers: Marriage and sexuality in Hong Kong, Taiwan, and urban China. Stanford, California: Stanford University Press.
DePaulo, B. M. (2006). Singled out: How singles are stereotyped, stigmatized, and ignored and still live happily ever after. New York: St. Martin's Press.
Ehrenreich, B. (1989, 1978). For her own good: 150 years of the experts' advice to women. New York: Anchor Books.
Evans, M. (Ed.). (2001). Feminism: Critical concepts in literary and cultural studies. London; New York: Routledge.
Feinberg, L. (1996). Transgender warriors: Making history from Joan of Arc to Dennis Rodman. Boston: Beacon Press.
Fisher, H. E. (1992, 1994). Anatomy of love: The mysteries of mating, marriage and why we stray. New York: F. Columbine.
Fisher, K. (2006). Birth control, sex and marriage in Britain, 1918-1960. Oxford; New York: Oxford University Press.
Gordon, L. (2002). The moral property of women: A history of birth control politics in America (3rd ed.). Urbana; Chicago: University of Illinois Press.
Hershatter, G. (1997). Dangerous pleasures: Prostitution and modernity in twentieth-century Shanghai. Berkeley, Calif.: University of California Press.
Huffington, A. (1994). Thrive: The third metric to redefining success and creating a life of well-being, wisdom, and wonder. New York: Harmony Books.
Johnson, T. P. (2011). Childbirth in republican China: Delivering modernity. Lanham, Md: Lexington Books.
Lee, E. W. Y. (Ed.). (2003). Gender and change in Hong Kong: Globalization, postcolonialism, and the Chinese patriarchy. Hong Kong: Hong Kong University Press.
Lerner, G. (1986). The creation of patriarchy. New York: Oxford University Press.
Leung, L.-C. (1998). Lone mothers, social security and the family in Hong Kong. Aldershot, Hants, England; Brookfield, Vt.: Ashgate.
Levy, A. (2005). Female chauvinist pigs: Women and the rise of raunch culture. New York: Free Press.
Lorber, J. (2005). Breaking the bowls: Degendering and feminist change. New York: W. W. Norton.
Sandberg, S. L. (2013). Women, work, and the will to lead. New York: Alfred A. Knopf.
Sankar, A. P. (1980). The evolution of the sisterhood in traditional Chinese society: From village girls' houses to Chai T'angs in Hong Kong. Ann Arbor, Mich.: University Microfilms International.
Schiebinger, L. L. (Ed.). (2000). Feminism and the body. Oxford: Oxford University Press.
Scott, J. W. (1996). Feminism and history. Oxford: Oxford University Press.
Scott, J. W. (1988). Gender and the politics of history. New York: Colombia University Press.
Scott, J. W. (Ed.). (2008). Women's studies on the edge. Durham: Duke University Press.
Smith, B. (2004, 2005). Women's history in global perspective. Urbana: University of Illnois Press.
Tang, T.-S. D. (2011). Conditional spaces: Hong Kong lesbian desires and everyday life. Hong Kong: Hong Kong University Press.
Tone, A. (1997). Controlling reproduction: An American history. Wilmington, Del: SR Books.
Wolf, N. (1992). The beauty myth: How images of beauty are used against women. New York: Anchor Books.
Yalom, M. (2001). A history of the wife. New York, NY: HarperCollins.
Young, K., & Fok, A. Y. L. (Eds.). (2005). Marriage, divorce, and remarriage: Professional practice in the Hong Kong cultural context. Hong Kong: Hong Kong University Press.
---
Course Co-ordinator and Teacher(s)
Course Co-ordinator
Contact
Dr C.L. Tsang
School of Humanities (History), Faculty of Arts
Tel: 3917 2864
Email: cctsang1@hku.hk
Teacher(s)
Contact
Dr C.L. Tsang
School of Humanities (History), Faculty of Arts
Tel: 3917 2864
Email: cctsang1@hku.hk