Open House with the Director of Common Core Curriculum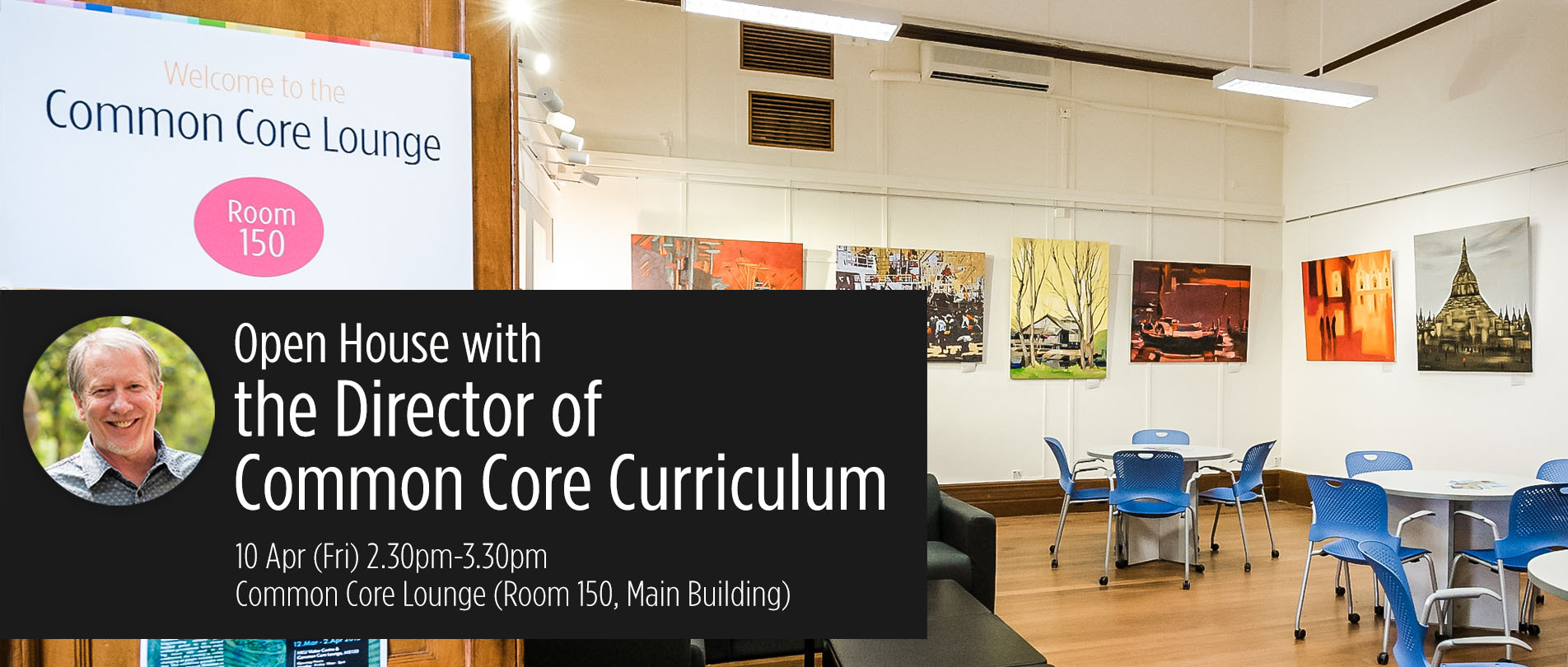 Open House with the Director of Common Core Curriculum
Dear Students,
You are warmly invited to an informal Open House with Gray Kochhar-Lindgren, the Director of the Common Core. Details are as follows:
Date: April 10, 2015 (Friday)
Time: 2:30 pm – 3:30 pm
Venue: Common Core Lounge (Room 150, Main Building)
Come learn more about how and why the whole process works; bring praise, lamentations, or suggestions for improvement; learn more about the new CC Student Ambassadors and all the great work being done in different classes.
Snacks included!
I look forward to meeting you.
All best,
Gray Kochhar-Lindgren, PhD
Professor and Director: The Common Core