CCCH5006 China: Culture, State and Society
China's Modernization in the East Asian Context (Online)

This course is under the thematic cluster(s) of:

Sustaining Cities, Cultures, and the Earth (SCCE)
---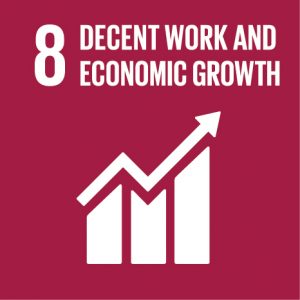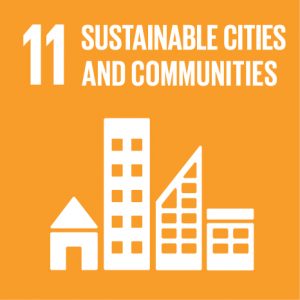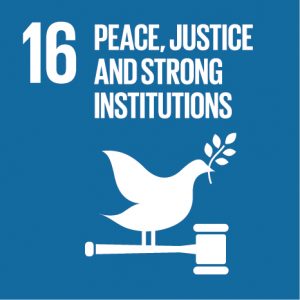 Course Description
[Lectures and tutorials of this course will be delivered online.]
This course explores China's quest for modernity since the 19th century, contextualized in comparison to the development of her neighbors in East Asia. Besides examining the various forces that prompted the modernization process in East Asia, students will scrutinize the various factors and processes involved. For example: How did interaction with people and things from other regions of the world affect political and cultural identities in China and other East Asian societies, and how did East Asia countries like China transform from being predominantly agricultural civilizations to having the diverse and dynamic economies we witness today? This course also questions whether modernization is mainly about economic development and the construction of a sustainable state structure or should it encompass broader advances in ideology and the adoption of values and norms like the protection of particular rights for individuals and groups. Students will also consider big challenges connecting the past, present, and future such as what are the positive and negative consequences of modernization that affect the natural environment and human relations. These issues will be examined thematically and comparatively by scrutinizing political and social institutions such as the family, marriage, education and social mobility, and other topics. By the end of the course, students will be able to apply the knowledge gained to analyze and understand current and future phenomena in contemporary China and East Asia.

Course Learning Outcomes
On completing the course, students will be able to:
Describe and explain the history of modernization of China within the East Asia context and challenge pre-conceived assumptions held about the modernization of China and Asia from previous historical studies.
Demonstrate understanding that the history of a region and country (in this case China) can be subjected to a variety of sharply contrasting views and interpretations.
Apply the knowledge gained from the course to analyze and understand contemporary China and East Asia.
Demonstrate a nuanced comparative understanding of China's political, economic and cultural changes and use it to draw and study trends developing in the region.
Analyze the differences and similarities between China and her neighbours, notably Japan and Korea in their approaches towards modernity and development.
Offer Semester and Day of Teaching
First semester (Wed)
---
Study Load
| | |
| --- | --- |
| Activities | Number of hours |
| Lectures | 24 |
| Tutorials | 8 |
| Reading / Self-study | 40 |
| Assessment: Reflective Journal | 30 |
| Assessment: Project | 34 |
| Total: | 136 |
Assessment: 100% coursework
| | |
| --- | --- |
| Assessment Tasks | Weighting |
| In-class participation | 10 |
| Tutorial participation | 30 |
| Reflective Journal | 30 |
| Project | 30 |
---
Required Reading
Brook, T. (2020).

Great state: China and the world

. New York: Harper. [pp. 287-317 "The merchant and his man: Ostend/Canton, 1793"]

Chu, Y. (2013).

Lost in Transition: Hong Kong Culture in the Age of China

. Albany, NY: SUNY Press. [pp. 121-150 "Who sings Hong Kong?: Remapping Cantopop in the global era"]

Chung, J. (2009/2010). East Asia responds to the rise of China: patterns and variations.

Pacific Affairs

,

82

(4), 657–75.

Farrer, J. (2011). Globalizing Asian cuisines: From eating for strength to culinary cosmopolitanism—A long history of culinary globalization.

Education about Asia

,

16

(3), 33–37.

Millwood, P

.

(2022).

Improbable diplomats: How ping-pong players, musicians, and scientists remade US-China relations

. Cambridge: Cambridge University Press. [pp. 71-118 "By popular demand"]

Paramore, K. (2018). The transnational archive of the Sinosphere: The early modern East Asian information order. In K. Peters, A. Walsham, & L. Corens,

Archives and information in the early modern world

(pp. 285–310). London: British Academy. [Available on Moodle]

Singlish vs. English: Quirky Singlish meets standard English

. (2021). Singapore: The Little Drom Store.

Sneider, D. (2014). Interrupted memories: The debate over wartime memory in Northeast Asia. In D. Chirot, G. Shin, & D. Sneider (Eds.),

Confronting memories of World War II: European and Asian Legacies

(pp. 45-76). Seattle: University of Washington Press.

Tadevosyan, G., Chen, S., & Liu, R. (2020, December). Returning migrants in the People's Republic of China: Challenges and perspectives–evidence from Chongqing.

Asian Development Bank (ADB) East Asia Working Paper Series 33

.

The Strangely Singaporean book: Celebrating the quirks & the odds behind Singapore's iconic personalities

. (2017). Singapore: The Little Drom Store.

Yin, H., & Xiao, Z. (2011). Hollywood's Global Strategy and the Future of Chinese Cinema. In V. P. Y. Lee (Ed.),

East Asian cinemas: regional flows and global transformations

(pp. 33-57). London: Palgrave Macmillan UK.

Zhuang, Y. (2020).

24 hours in ancient China: A day in the life of people who lived there

. London: Michael O' Mara. ["The teacher starts his class"]
---
Course Co-ordinator and Teacher(s)
Course Co-ordinator
Contact
Dr L.E. Kim
School of Modern Languages and Cultures (China Studies), Faculty of Arts
Tel: 3917 4251
Email: lekim@hku.hk
Teacher(s)
Contact
Dr L.E. Kim
School of Modern Languages and Cultures (China Studies), Faculty of Arts
Tel: 3917 4251
Email: lekim@hku.hk