CCGL5062 Global Issues

Shaping our Health Across Cultures (Online)

This course is under the thematic cluster(s) of:

Sustaining Cities, Cultures, and the Earth (SCCE)
The Human Life Span (HL)
---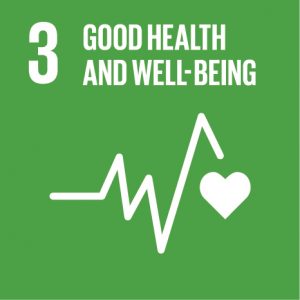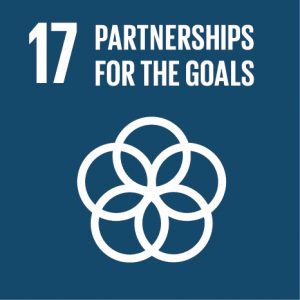 Course Description
[Classroom sessions and tutorials of this course will be delivered online.]
This course explores the formulation of health policy, which refers to decisions, plans, and actions that are undertaken to achieve specific health care goals within a society. It involves a wide array of knowledge including aspects of science, law, social science, education, and business management, all of which have a role in shaping a vision for the future.
Through analyzing the formulation of policies affecting health and formulating their own health-related policies, students will develop a broader perspective and a more critical understanding of the complex connections between such policies and their everyday lives. Students will be empowered to navigate the similarities and differences between cultures by looking at examples of East/Southeast Asian, Latin American, US, UK and local health policies, and they will discover alternative systems of thinking that are related to different living environments, technologies, and geopolitical situations. Selected academic and news articles will be chosen to elicit students' reflections and production of ideas about their roles as a global citizen.
A flipped classroom setting will replace traditional lectures, but the time-tabled real time online sessions will remain essential as we think together, share insights with invited speakers and international organizations, and create our own collaborative responses to real world needs.

Course Learning Outcomes
On completing the course, students will be able to:
Analyze the interconnection among health, politics and the lives of individuals and their underlying causes.
Discern the underlying cultural and political factors that affect a country's health-related policy.
Contribute to the on-going discussion and reformation of the healthcare policies in face of the structural changes in society.
Critically analyze the tension between various sectors within a society, government policy aims and identify possible solutions to moderate them.
Offer Semester and Day of Teaching
First semester (Wed)
---
Study Load
| | |
| --- | --- |
| Activities | Number of hours |
| Online course material | 16 |
| Classroom sessions | 16 |
| Tutorials | 8 |
| Reading / Self-study | 36 |
| Assessment: Essay / Report writing | 40 |
| Assessment: Presentation (incl preparation) | 12 |
| Assessment: Reading responses | 12 |
| Total: | 140 |
Assessment: 100% coursework
| | |
| --- | --- |
| Assessment Tasks | Weighting |
| Group presentation | 30 |
| Class participation | 30 |
| Written assignment | 40 |
---
Required Reading
Asthana, S., & Halliday, J. (2006). Developing an evidence base for policies and interventions to address health inequalities: The analysis of "public health regimes.

The Milbank Quarterly

,

84

(3), 577-603.

Blakely, T., Baker, M. G., & Howden-Chapman, P. (2011). Does housing policy influence health?

Journal of Epidemiology and Community Health

,

65

(7), 598-599.

Kaplan, G. A, & Lynch, J. W. (2001). Is economic policy health policy?

American Journal of Public Health

, (

91

)3, 351-353.

Wai, A. (2016). Public Health. In A. Wai, D. Wong, G. Joynt & R. Cheung,

Medical Law and Ethics in Hong Kong

(pp. 51-126). Hong Kong: Sweet & Maxwell.

Wai, A. (2016). Regulation of Medical Practice. In A. Wai, D. Wong, G. Joynt & R. Cheung,

Medical Law and Ethics in Hong Kong

(pp. 127-214). Hong Kong: Sweet & Maxwell.

World Health Organization. (2013).

Health in all policies: Framework for country action

. From

https://www.who.int/healthpromotion/frameworkforcountryaction/en/
---
Course Co-ordinator and Teacher(s)
Course Co-ordinator
Contact
Dr A.K.C. Wai
Li Ka Shing Faculty of Medicine
Tel: 3917 9859
Email: awai@hku.hk
Teacher(s)
Contact
Dr A.K.C. Wai
Li Ka Shing Faculty of Medicine
Tel: 3917 9859
Email: awai@hku.hk