CCST9003 Science, Technology and Big Data
Everyday Computing and the Internet

This course is under the thematic cluster(s) of:

Sustaining Cities, Cultures, and the Earth (SCCE)
---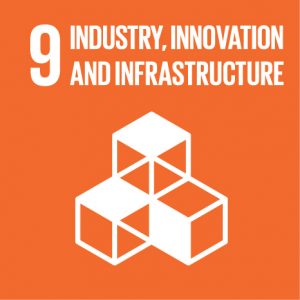 Non-Permissible Combination:
CCST9004 Appropriate Technology for the Developing World /
CCST9015 Electronic Technologies in Everyday Life
Course Description
Dark Web. Internet censorship. Network neutrality. These are all controversial topics that this course will eventually examine. But first, it is important to explore two central concepts that lie at the core of such topics: Computing and the Internet. Computing is the process of using computers to complete a task and is now ubiquitously integrated into our daily activities and routines. The Internet is a global network of computers, or a massive network of networks. Nowadays, more and more people believe that the network is the computer. The purpose of this course is to give students an opportunity to appreciate the relationship between these two, often used but rarely explained, concepts and how they relate to controversial topics in today's world. After this course you will be able to answer the following questions: What is the difference between a public and private IP address? Can we use cell phones to track Covid-19 and protect privacy at the same time? What is the Dark Web and how to access it? Practical networking skills such as how to properly set up a WiFi router/VPN/DDNS will also be covered. The course, open to all students, will be taught with minimal levels of mathematical and technical detail.

Course Learning Outcomes
On completing the course, students will be able to:
Describe and explain, in a high-level manner, various components of the Internet.
Demonstrate understanding of various existing & emerging Internet technologies and applications.
Be better informed about important computing and Internet issues currently facing society.
Learn and improve computer networking skills via hands-on practice.
Demonstrate creative, collaborative and communication skills in solving problems and co-creating knowledge.
Offer Semester and Day of Teaching
First semester (Wed)
---
Study Load
| | |
| --- | --- |
| Activities | Number of hours |
| Lectures | 22 |
| Tutorials | 8 |
| Seminars / Guest lectures | 4 |
| Reading / Self-study | 40 |
| Online participation | 10 |
| Assessment: Essay writing | 20 |
| Assessment: Group project | 30 |
| Total: | 134 |
Assessment: 100% coursework
| | |
| --- | --- |
| Assessment Tasks | Weighting |
| Participation in lectures and tutorials | 20 |
| Participation in online activities | 30 |
| Individual essay | 20 |
| Group project | 30 |
---
Required Reading
Notes provided by the lecturer, and selected articles/videos from the Web.
---
Course Co-ordinator and Teacher(s)
Course Co-ordinator
Contact
Professor L.K. Yeung
Department of Electrical and Electronic Engineering, Faculty of Engineering
Tel: 2857 8493
Email: kyeung@eee.hku.hk
Teacher(s)
Contact
Professor L.K. Yeung
Department of Electrical and Electronic Engineering, Faculty of Engineering
Tel: 2857 8493
Email: kyeung@eee.hku.hk