Teaching Citizenship Through Gaming
This research project is an opportunity for undergraduate students (as partners) to design a game experience to teach citizenship. Our partners, Press Start Academy, will mentor and guide a small group of students on the journey to learn the principles of game design, ideation, prototyping, and experience design. Participants are expected to host a final play session of their games for the HKU community.
Students will develop skills in oral and visual communication, facilitation, collaboration, critical thinking, and design thinking.
No prior skills are required. Please note the project is not a coding or computing skills workshop. As a prerequisite for participation, students must be committed to attending sessions as follows:
Kick-Off Session – 7 October 2022, 1:30 – 3:30 pm

(Multi-Purpose Area, 2/F, HKU Main Library)

Check-in I – 14 October 2022, 1:30 – 3:30 pm

(Multi-Purpose Area, 2/F, HKU Main Library)

Check-in II – 28 October 2022, 1:30 – 3:30 pm (

Common Core Lounge, MB150, HKU Main Building)

Hosting final gameplay session – Late Nov/ Early Dec (Time decided by students)
Students are required to commit to at least 35 hours of total work.* A modest stipend will be paid to the student for successful completion of the project.
If you have any questions, please contact the project coordinator Dr Jack Tsao (jtsao@hku.hk) at the Common Core. The cost of this game design program is fully subsidised by the Common Core and students must be committed to completing the programme.
Places are limited.
 #pressstarttobegin
The deadline for application is 5 Oct 2022 (10am).
* Students are eligible to earn one (1) non-graduating academic credit after the successful completion of the project through HKU Horizons (The credit is transcriptable but does not count towards your GPA). The total hours includes all time spent in workshops, meetings, self-study, assignment preparation, and final presentation.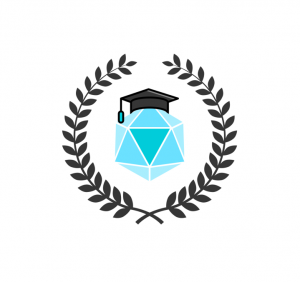 Press Start Academy is an education consultancy reimagining learning through play and games. Through a unique, interdisciplinary, fun-first curriculum, Press Start Academy builds hands-on, engaging and compelling learning experiences for students aged 4 and above. Press Start takes inspiration from concepts like learning through play, gamification, inquiry-based learning, and design thinking to foster a lifelong love of learning, develop real-world and academic skills, and cultivate mastery and skills focused on the "6C" approach to 21st-century learning.