GENAI HACKATHON FOR SOCIAL GOOD
Competition
Join us in this unique event at HKU where undergraduates and postgraduates across multiple disciplines use Generative Artificial Intelligence (GenAI) to address real-world challenges. Participants must tackle issues from five themes. Solutions can span a variety of GenAI approaches, including text, image, audio, music, video, or 3D. Unleash your creativity and contribute to the future of AI!
Open to all undergraduate and postgraduate HKU students.
Postgraduate students can only participate if they form teams with undergraduate students.
Application period: 1 September 2023 – 18 September 2023
Team Forming and Ideation Day: 23 September 2023
10:00 am – 2:00 pm, Lecture Hall II, Centennial Campus
Hackathon Day: 20 October 2023
10:00 am – 5:00 pm, Level 2, Digital Interactive Lab & Multi-Purpose Area 2, HKU Main Library
Presentation and Judging Day: 21 October 2023
9:30 am – 3:00 pm, Lecture Hall II, Centennial Campus
1. Education and Lifelong Learning
2. Social Inequality and Justice
3. Sustainable Development and Climate Action
4. Diversity, Equity, and Inclusion
5. Public Health and Well-being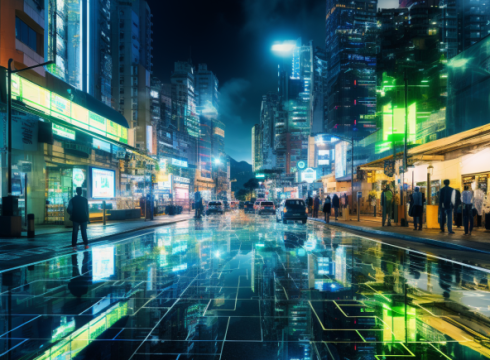 Benefits of participating
Participants will:
Gain experience creating a real-world solution with Generative AI and include this in your portfolio

Have the opportunity to win prizes

Be given the chance to network with fellow student entrepreneurs

Receive personalised feedback from mentors that will help to improve their project

Receive a certificate recognising their achievement.

The opportunity to continue to develop their projects with the support of Innovation Wing
Participants may form teams before the event or join a team on-site during the team formation session.

Each Team must have a minimum of 5 HKU students.

Participants must adhere to a code of conduct that promotes a respectful, inclusive, and harassment-free environment. Any violation of the code of conduct may result in disqualification or removal from the event.

Technology use: Participants are allowed to use any AI-related programming language, tools, or frameworks, as long as they comply with the licenses and terms of use.

Mentors will be available throughout the event to provide guidance and support to teams. Participants should respect mentors' time and seek assistance when needed.

Judging criteria: All teams will be evaluated based on predefined judging criteria, which should be communicated at the beginning of the event. Judges' decisions will be final.

Submission: All teams must submit their projects by 5 pm on 20 Oct. Submissions after the deadline will not be accepted.

Prizes will be awarded to the top teams based on their performance according to the judging criteria.
Supporting units/ faculties