Learning Game Design (in The Common Core)
Common Core is excited to offer students the opportunity to reimagine one of their Common Core courses in a radical new format – a game experience.
Whether you are designing a narrative adventure game pondering existentialism in the age of big data, an interactive card game on sustainable development, a roleplaying game on global crime and injustice, or any other Common Core course, you will come out of this project learning how to create your own educational games.
No prior training is necessary. This deals with game design thinking and concepts, and is course NOT a coding or computer programming course.
Experienced mentors from Press Start Academy will guide you through an intensive, fun, and hands-on two-month journey. You will analyse real-life case studies and learn the principles of game design cycle, ideation, prototyping, and experience design.
As a prerequisite for participation, students must be committed to attending sessions as follows:
2 pm – 4 pm February 10, Program kickoff

2 pm – 4 pm February 17, Game design cycle

2 pm – 4 pm February 24, Inspiration and ideation

2 pm – 4 pm March 3, Game building

2 pm – 4 pm March 17, Prototype review

2 pm – 4 pm March 31, Experience design

2 pm – 4 pm April 14, Final presentations
The classes will be a mix of on campus F2F and online sessions. Depending on the HKU Covid-19 regulations, F2F classes may be changed to online.
Participating students must have passed at least one Common Core course or in the process of taking a Common Core course in Semester 2 for 2021-2022 year.
The project will require students commit to at least 25 hours of total work.* A modest stipend will be paid to the student for successful completion of the project.
The cost of this game design program is fully subsidised by the Common Core. Places are limited.
Open to ALL undergraduate students. #pressstarttobegin
The deadline for application is 4 Feb 2022.
* Students are eligible to earn one (1) non-graduating academic credit after the successful completion of the project through HKU Horizons.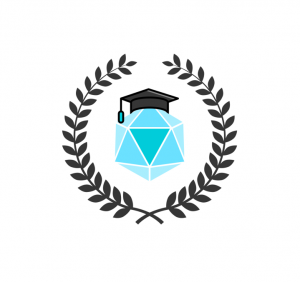 Press Start Academy is an education consultancy reimagining learning through play and games. Through a unique, interdisciplinary, fun-first curriculum, Press Start Academy builds hands-on, engaging and compelling learning experiences for students aged 4 and above. Press Start takes inspiration from concepts like learning through play, gamification, inquiry-based learning, and design thinking to foster a lifelong love of learning, develop real-world and academic skills, and cultivate mastery and skills focused on the "6C" approach to 21st-century learning.