CCCH9013 China: Culture, State and Society
Love, Marriage and Sex in Modern China

This course is under the thematic cluster(s) of:

Sustaining Cities, Cultures, and the Earth (SCCE)
The Human Life Span (HL)
Gender, Sexuality, and Diversity (GSD)
---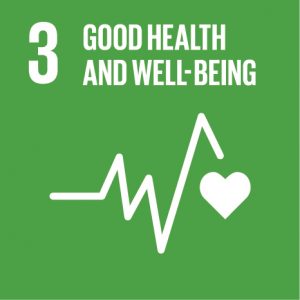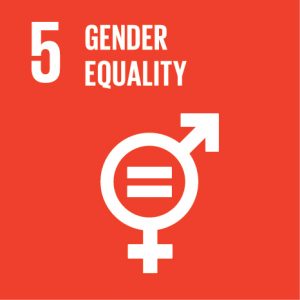 Course Description
This course enables students to understand how love, sex and marriage constitute a useful lens for understanding Chinese culture, thoughts, values and ways of life so as to provide a glimpse into the complex interconnections between political, cultural, economic and interpersonal realms of experience. The course will examine the profound transformation in Chinese values, lifestyles, norms and desires, from Maoist utopianism to reform-era hedonism, brought about by market reforms and the opening up of China. Through case studies of love and marriage in Hong Kong and Mainland China, we hope to enable students to understand the diverse characteristics of "Chinese" ways of life, and how Chinese people may currently experience love, sex, marriage and cross different types of borders and boundaries to look for intimacies. Students will be encouraged to make documentary films and produce knowledge that will give a vivid sense of the different strategies modern Chinese men and women use to fulfill material, affective and sexual desires as a response to social changes. These textual expressions of love, romance and intimacy will enable us to explore the interface between the personal and individual on the one hand, and state power and social forces on the other.


Course Learning Outcomes
On completing the course, students will be able to:
Explain key concepts for understanding the diversity and plurality of Chinese culture.
Apply key concepts to analyze the dynamics of dating, mate selection and marriage, and how individual views, choices and behaviour are shaped by complex interconnected political, economic and social forces in different regions in China.
Identify the broad changes and the transformation in China and the world in order to understand how these come to influence the most intimate aspects of one's life.
Engage in critical reflections on one's life choice in relation to social norms of specific gender, class and race categories.
Demonstrate cultural sensitivity and interpersonal skills in group projects.
Use the communication skills and techniques acquired to conduct and present their own case studies to an audience in different art forms.
Offer Semester and Day of Teaching
First semester (Wed)
---
Study Load
| | |
| --- | --- |
| Activities | Number of hours |
| Lectures | 22 |
| Tutorials | 8 |
| Reading / Self-study | 40 |
| Digital storytelling workshops | 2 |
| Film screening and discussion | 4 |
| Assessment: Essay / Proposal writing | 16 |
| Assessment: Quiz (incl revision) | 8 |
| Assessment: Presentation (incl preparation) | 10 |
| Assessment: Production of audio-visual art work | 60 |
| Total: | 170 |
Assessment: 100% coursework
| | |
| --- | --- |
| Assessment Tasks | Weighting |
| Group project | 35 |
| Tutorial presentation and participation | 25 |
| Individual essay | 15 |
| Class quizzes | 15 |
| Class participation | 10 |
---
Required Reading
Davis, D., & Friedman, S. (Eds.). (2014). Wives, husbands, and lovers: Marriage and sexuality in Hong Kong, Taiwan, and Urban China. Stanford University Press
Edwards, L. (2020). Citizens of Beauty: Drawing Democratic Dreams in Republican China. Seattle: University of Washington Press.
Foucault, M. (1995). The body of the condemned. In A. Sheridan (Trans.), Discipline and punish: The birth of the prison (pp. 3-31). New York: Vintage Books.
Ho, P. S. Y., Jackson, S., Cao, S., & Kwok, C. (2018). Sex with Chinese characteristics: Sexuality research in/on 21st-century China. The Journal of Sex Research, 55(4-5), 486-521.
Jackson, S., & Ho, P. S. Y. (2021). Women doing intimacy: Gender, family and modernity in Britain and Hong Kong. Palgrave, UK.
Kleinman, A., Yan, Y., Jun, J., Lee, S., & Zhang, E. (2011). Deep China: The Moral Life of the Person. Berkeley, CA: University of California Press. [Chap. 1]
MacFarquhar, R., & Schoenhals, M. (2006). Mao's last revolution. Cambridge, MA; London: Belknap Press of Harvard University Press. [pp. 1-13, 102-116, 239-262, 301-307, 358-373]
Rubin, G. (1984, 1993). Thinking sex: Notes for a radical theory of the politics of sexuality. In H. Abelove, M. A. Barale & D. M. Halperin (Eds.), The lesbian and gay studies reader (pp. 3-18). London: Routledge.
Wang, G. (2019). China Reconnects: Joining a Deep-rooted Past to a New World Order. Singapore: World Scientific. [Chap. 1]
Wang, Z. (2015). Never Forget National Humiliation: Historical Memory in Chinese Politics and Foreign Relations. New York, NY: Columbia University Press. [Introduction]
---
Course Co-ordinator and Teacher(s)
Course Co-ordinator
Contact
Professor P.S.Y. Ho
Department of Social Work and Social Administration, Faculty of Social Sciences
Tel: 3917 2091
Email: psyho@hku.hk
Teacher(s)
Contact
Professor P.S.Y. Ho
Department of Social Work and Social Administration, Faculty of Social Sciences
Tel: 3917 2091
Email: psyho@hku.hk