CCCH9013 China: Culture, State and Society
Love, Marriage and Sex in Modern China

[This course is under the thematic cluster of 'Sustaining Cities, Cultures, and the Earth'.]
---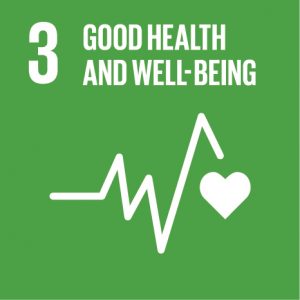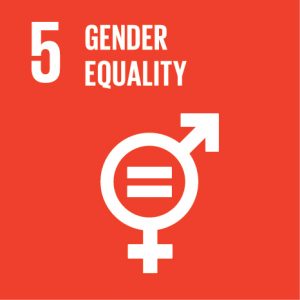 Course Description
This course enables students to understand how love, sex and marriage constitute a useful lens for understanding Chinese culture, thoughts, values and ways of life so as to provide a glimpse into the complex interconnections between political, cultural, economic and interpersonal realms of experience. The course will examine the profound transformation in Chinese values, lifestyles, norms and desires, from Maoist utopianism to reform-era hedonism, brought about by market reforms and the opening of China. Through case studies of love and marriage in Hong Kong, the Pearl River Delta and Mainland China, we hope to enable students to understand the diverse characteristics of "Chinese" ways of life, and how Chinese people may currently experience love, sex, marriage and cross different types of borders and boundaries to look for intimacies. Students will be encouraged to make documentary films and produce knowledge that will be give a vivid sense of the different strategies modern Chinese men and women use to fulfill material, affective and sexual desires as a response to social changes. These textual expressions of love, romance and intimacy will enable us to explore the interface between the personal and individual on the one hand, and state power and social forces on the other.


Course Learning Outcomes
On completing the course, students will be able to:
Explain key concepts for understanding the diversity and plurality of Chinese culture.
Apply key concepts to analyze the dynamics of dating, mate selection and marriage, and how individual views, choices and behaviour are shaped by complex interconnected political, economic and social forces in different regions in China.
Identify the broad changes and the transformation in China and the world in order to understand how these come to influence the most intimate aspects of one's life.
Engage in critical reflections on one's life choice in relation to social norms of specific gender, class and race categories.
Demonstrate cultural sensitivity and interpersonal skills in group projects.
Use the communication skills and techniques acquired to conduct and present their own case studies to an audience in different art forms.
Offer Semester and Day of Teaching
First semester (Wed)
---
Study Load
| | |
| --- | --- |
| Activities | Number of hours |
| Lectures | 22 |
| Tutorials | 8 |
| Reading / Self-study | 40 |
| Digital storytelling workshops | 2 |
| Film screening and discussion | 4 |
| Assessment: Essay / Proposal writing | 16 |
| Assessment: Quiz (incl revision) | 8 |
| Assessment: Presentation (incl preparation) | 10 |
| Assessment: Production of audio-visual art work | 60 |
| Total: | 170 |
Assessment: 100% coursework
| | |
| --- | --- |
| Assessment Tasks | Weighting |
| Group project | 35 |
| Tutorial presentation and participation | 40 |
| Class quizzes | 15 |
| Project presentations and screening | 5 |
| Participation in workshops | 5 |
---
Required Reading
Basic texts
Selections from:
Davis, D., & Friedman, S. (Eds.). (2014). Wives, husbands, and lovers: Marriage and sexuality in Hong Kong, Taiwan, and Urban China. Stanford University Press.
Foucault, M. (1995). The body of the condemned. In A. Sheridan (Trans.), Discipline and punish: The birth of the prison (pp. 3-31). New York: Vintage Books.
Ho, P. S. Y., Jackson, S., Cao, S., & Kwok, C. (2018). Sex with Chinese characteristics: Sexuality research in/on 21st-century China. The Journal of Sex Research, 55(4-5), 486-521.
Ho, P. S. Y., & Tsang, A. K. T. (2012). Sex & desire in Hong Kong. HK: HKU Press & China Social Sciences Press.
Kong, T. S. (2016). The sexual in Chinese sociology: Homosexuality studies in contemporary China. The Sociological Review, 64(3), 495–514.
MacFarquhar, R., & Schoenhals, M. (2006). Mao's last revolution. Cambridge, MA; London: Belknap Press of Harvard University Press. [pp. 1-13, 102-116, 239-262, 301-307, 358-373]
Ringen, S. (2016). The perfect dictatorship: China in the 21st Century. Hong Kong: Hong Kong University Press.
Rubin, G. (1984, 1993). Thinking sex: Notes for a radical theory of the politics of sexuality. In H. Abelove, M. A. Barale & D. M. Halperin (Eds.), The lesbian and gay studies reader (pp. 3-18). London: Routledge.
Wong, D. (2016). Sexology and the making of sexual subjects in contemporary China. Journal of Sociology, 52(1), 68-82.
Other required readings
Giddens, A. (2009). Sociology. Cambridge: Polity Press. [pp. 600-623]
Ho, P. S. Y. (2006). The (charmed) circle game: Reflections on sexual hierarchy through multiple sexual relationships. Sexualities, 9(5), 547-564.
Ho, P. S. Y. (2011). Recognition struggle: One woman's politics of iconogenesis. Asian Journal of Women's Studies, 17(1), 7-27.
Hong Fincher, L. (2018). Betraying Big Brother: the Feminist Awakening in China. Verso.
Jeffreys, E. (Ed.). (2006). Sex and sexuality in China. London: Routledge.
King, G., Pan, J., & Roberts, M. (2013). How censorship in China allows government criticism but silences collective expression. American Political Science Review, 107(2), 326-343.
Kong, S. K. (2010). Chinese male homosexualities: Memba, tongzhi and golden boy. London: Routledge.
Kong, T. S. (2016). The sexual in Chinese sociology: Homosexuality studies in contemporary China. The Sociological Review, 64(3), 495–514.
Lee, C. K., & Hsing, Y. T. (2009). Reclaiming Chinese society: The new social activism. London: Routledge. [pp. 1-14]
Lee, C. K., & Zhang, Y. H. (2013). The power of instability: Unraveling the microfoundations of Bargained Authoritarianism. American Journal of Sociology, 118(6), 1475-1508.
Li, Li. (2010). Uniformed Rebellion, Fabricated Identity: A Study of Social History of Red Guards in Military Uniforms during the Chinese Cultural Revolution and Beyond. Fashion Theory-The Journal Of Dress Body & Culture, 14(4), 439-469.
Liu, J. (2007). Gender and work in urban China. London: Routledge. [pp. 25-39]
Lorde, A. (1984). Uses of the erotic: The erotic as power. Sister outsider: Essays and speeches. Trumansburg, NY, Crossing Press.
Lynn, P. (2015). When True Love Came to China. Hong Kong University Press.
Pan, S. (2006). Transformations in the primary life cycle: The origins and nature of China's sexual revolution. In E. Jeffreys (Ed.), Sex and sexuality in China (pp. 21-42). London: Routledge.
Sigley, G. (2006). Sex, politics and the policing of virtue in the People's Republic of China. In E. Jeffreys (Ed.), Sex and sexuality in China (pp. 43-61). London: Routledge.
Sun, W., & Ling, Y. (2020). Love Stories in China: the Politics of Intimacy in the Twenty-First Century. Routledge.
Wang, S. Y. Y., & Ho, P. S. Y. (2014). Book review: Shanghai Lalas: Female Tongzhi communities and politics in urban China. China Information, 28, 113-115.
Wang, X. Y., & Ho, P. S. Y. (2007). Violence and desire in Beijing − A young Chinese woman's strategies of resistance in father-daughter incest and dating relationships. Violence against Women, 13(12), 1319-1338.
Wang, Y. (2015). Cooperative marriage, a "fake marriage" or a new intimate alliance? (Unpublished master's thesis). University of Hong Kong, Pokfulam, Hong Kong SAR.
Wong, D. (2015). Sexual minorities in China. In J. D. Wright (Ed.), International encyclopedia of social and behavioral sciences (2nd ed.) (pp. 734-739). Amsterdam: Elsevier.
Zeng, J. (2014). The politics of emotion in grassroots feminist protests: A case study of Xiaoming Ai's nude breasts photography protest online. Georgetown Journal of International Affairs, 15(1), 41-52.
---
Course Co-ordinator and Teacher(s)
Course Co-ordinator
Contact
Professor P.S.Y. Ho
Department of Social Work and Social Administration, Faculty of Social Sciences
Tel: 3917 2091
Email: psyho@hku.hk
Teacher(s)
Contact
Professor P.S.Y. Ho
Department of Social Work and Social Administration, Faculty of Social Sciences
Tel: 3917 2091
Email: psyho@hku.hk