CCCH9014 China: Culture, State and Society
Social Development: China, Asia, and the World

[This course is under the thematic cluster of 'Sustaining Cities, Cultures, and the Earth'.]
---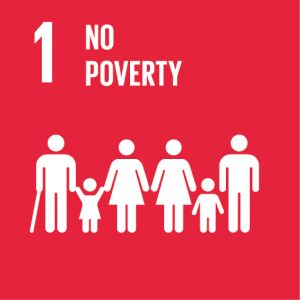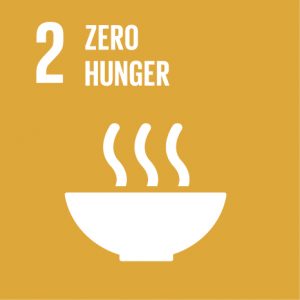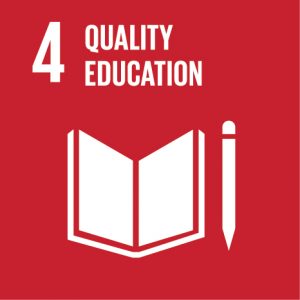 Course Description
Starting in late 1970s, the Open Door Policy ushered in an era of privatization, decentralization, modernization, and the dismantling of the Mao era's 'iron rice bowl'. The reforms have had a profound impact on Chinese society, creating a rising quality of life and income, but also contributing significantly to rising inequalities, environmental degradation, and retrenchment of social welfare entitlements.
Is inequality a must to motivate social development? Who are the emerging urban poor, and how can China achieve poverty reduction? Why is it expensive and difficult to obtain quality health care? How can welfare policy help to achieve social integration? How is China's social development status compared with other Asian economies and the world? This course focuses on the nature and magnitude of key social development challenges in China, and how Chinese policymakers and the emerging civil society are addressing them. Key questions explored will include differing definitions of social development, drawing on regional and international comparisons, the limits of market power in providing social goods, social-environmental issues, the progress and challenges of policy and social service implementation in the Chinese institutional context in a globalizing world.
The course relies extensively on current information including audio-visual news clips, statistic case studies, and in-class discussions/activities to explore the topics.

Course Learning Outcomes
On completing the course, students will be able to:
Define the concept of social development and explain the surrounding controversies.
Summarize the nature and magnitude of the social challenges facing current China.
Examine the role of the government and civil society in addressing social problems in the context of globalization and modernization.
Analyze the Chinese government's social policy responses within the historical, economic, and cultural features.
Explore viable reform directions for China's social development.
Offer Semester and Day of Teaching
First semester (Wed)
---
Study Load
| | |
| --- | --- |
| Activities | Number of hours |
| Lectures | 22 |
| Tutorials | 8 |
| Reading / Self-study | 40 |
| Assessment: Essay writing | 30 |
| Assessment: Video production (incl preparation) | 20 |
| Assessment: Quiz (incl preparation) | 30 |
| Total: | 150 |
Assessment: 100% coursework
| | |
| --- | --- |
| Assessment Tasks | Weighting |
| Individual essay | 20 |
| Group project and presentation | 30 |
| Open book quiz | 40 |
| Tutorial participation | 10 |
---
Required Reading
Week 1
Pawar, M. S., & Cox, D. R. (2010). Social development. In M. S. Pawar & D. R. Cox (Eds.), Social development: Critical themes and perspectives (pp. 13-36). New York: Routledge.
Week 2
Baehler, K., & Besharov, D. (Ed.). (2013). Chinese social policy in a time of transition. Oxford: Oxford University Press. [pp. 1-17 'Introduction']
Leung, J., & Xu, Y. (2015). China's Social Welfare: The Third Turning Point. [Chap. 2 (pp. 17-38) 'From socialism to modernization'] Cambridge, UK: Polity Press.
Week 3
Hudson, J., Kühner, S., & Yang, N. (2014). Productive welfare, the East Asian 'model' and beyond: Placing welfare types in Greater China into context. Social Policy & Society, 13(2), 301-315.
Xie, Y., & Zhou, X. (2014). Income inequality in today's China. PANAS, 111(19), 6928-6933.
Week 4
Riley, N. (2017). Population in China. Cambridge: Polity Press. [pp. 15-36 'China's Recent Demographic History']
Week 5
Lu, S., Lin, Y. -T., Vikse, J. H, & Huang, C. -C. (2016). Well-being of migrant and left-behind children in China: Education, health, parenting, and personal values. International Journal of Social Welfare, 25, 58-68.
Ngai, P., & Koo, A. (2015). A "World-Class" (Labor) Camp/us: Foxconn and China's New Generation of Labor Migrants. Positions: East Asia Cultures Critique 23(3), 411-435.
Week 6
OECD. (2016). Education in China: A snapshot. [Chaps. 1 & 2 (pp. 7-34)]
Week 7
Liu, J., Ma, H., He, Y. L., Xie, B., Xu, Y. F., Tang, H. Y., Yu, X., et al. (2011). Mental health system in China: history, recent service reform and future challenges. World Psychiatry, 10(3), 210–216.
Riley. N. (2017). Population in China. Cambridge: Polity Press. [pp. 94-122 'Public Health, Morbidity and Mortality']
Week 8
Su, X., & Link, P. (2013). A Collapsing Natural Environment? Restless China, 215-221.
Week 9
Zhao, Y. (2017). Gender Equality in a Global Perspective. Taylor & Francis. [pp. 77-100 '(Un)doing gender equality in China']
Week 10
Shieh, S., & Deng, G. (2011). An Emerging Civil Society: The Impact of the 2008 Sichuan Earthquake on Grass-Roots Associations in China. The China Journal, 65(65), 181-194.
Teets, J. C. (2013). Let many civil societies bloom: The rise of consultative authoritarianism in China. The China Quarterly, 213, 19-38.
Week 11
Leung, J., & Xu, Y. (2015). China's Social Welfare: The Third Turning Point. Cambridge, UK: Polity Press. [Chap. 8 (pp. 172-184) 'The third turning point']
Electronic copies of all reading materials will be posted on Moodle.
---
Course Co-ordinator and Teacher(s)
Course Co-ordinator
Contact
Dr S. Lu
Department of Social Work and Social Administration, Faculty of Social Sciences
Tel: 3917 2080
Email: shuanglu@hku.hk
Teacher(s)
Contact
Dr S. Lu
Department of Social Work and Social Administration, Faculty of Social Sciences
Tel: 3917 2080
Email: shuanglu@hku.hk