CCCH9016 China: Culture, State and Society
Hong Kong: Becoming a Chinese Global City

[This course is under the thematic cluster of 'Sustaining Cities, Cultures, and the Earth'.]
---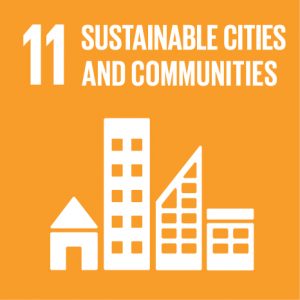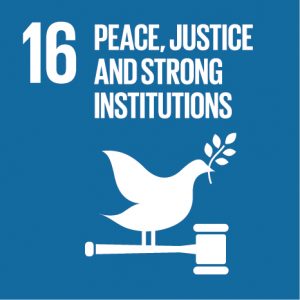 Course Description
This course examines Hong Kong as a Chinese global city and its position in relation to the Pearl River Delta and China's national economy. By understanding Hong Kong as both Chinese (Cantonese-speaking) by majority and a global finance centre by historical construction, students will be introduced to basic readings on urban sociology, global cities and Hong Kong studies. Students are expected to learn more about Hong Kong's position in the Asia region and the multiple challenges facing the city, including global economics and China's rapid development as well as current debates on democracy and civic society. This course is divided into three components with the first part focusing on the historical perspective of Hong Kong by studying the inter-relations between colonial government administration and policies, manufacturing industries and migration patterns. The second part of the course will explore the rise of the middle class and their consumption practices in the city. The complex anxieties surrounding the year 1997 will be discussed in relation to its historical significance in political, economic and socio-cultural terms. The last component of the course will investigate how Hong Kong measures up to the standards of being a Chinese global city and address future issues facing the ongoing development of Hong Kong in the larger schema of China's global economy and its impact on local understandings / identity crises of the city's positioning.

Course Learning Outcomes
On completing the course, students will be able to:
Identify the key features of Hong Kong as an Asian world city.
Reflect critically upon the challenges and prospect of Hong Kong in maintaining its position as an Asian world city.
Relate what has been learnt in class to daily experience.
Connect the knowledge acquired in class to an analysis of Hong Kong as an Asian city in a group project report.
Apply presentation skills and cooperate in group work.
Offer Semester and Day of Teaching
First semester (Wed)
---
Study Load
| | |
| --- | --- |
| Activities | Number of hours |
| Lectures | 24 |
| Tutorials | 10 |
| Fieldwork / Visits | 10 |
| Reading / Self-study | 20 |
| Assessment: Essay / Report writing | 20 |
| Assessment: Presentation (incl preparation) | 20 |
| Assessment: Group project | 50 |
| Total: | 154 |
Assessment: 100% coursework
| | |
| --- | --- |
| Assessment Tasks | Weighting |
| Tutorial participation and presentation | 20 |
| Group research project | 50 |
| Individual reflective exercises | 30 |
---
Required Reading
Abbas, A. M. (1997). Hong Kong: Culture and the politics of disappearance. Minneapolis: University of Minnesota Press. [Chap. 1]
Carroll, J. M. (2007). A Concise History of Hong Kong. Hong Kong: Hong Kong University Press. [Chap. 3]
Chiu, S. W. K., & Lui, T. L. (2009). Hong Kong: Becoming a Chinese global city. London: Routledge.
Fong, B. C. H., & Lui, T. L. (Eds.). (2018). Hong Kong 20 Years after the Handover: Emerging Social and Institutional Fractures after 1997. Cham, Switzerland: Palgrave Macmillan.
Goodstadt, L. F. (2018). A City Mismanaged: Hong Kong's Struggle for Survival. Hong Kong: Hong Kong University Press. [Chap. 4]
Ma, N., & Cheng, E. (Eds.). (2019). The Umbrella Movement. Amsterdam: Amsterdam University Press. [Chap. 1]
Mathews, G., Ma, E. K. W., & Lui, T. L. (2008). Hong Kong, China: Learning to bbelong to a nation. Oxon: Routledge. [Chap. 9]
Meyer, D. (2019). Hong Kong: China's global city. In: T. L. Lui, S. W. K. Chiu & R. Yep (Eds.), Routledge Handbook of Contemporary Hong Kong (pp. 414-429). Abingdon, Oxon; New York, NY: Routledge.
Wang, G. (2016). Hong Kong's Twentieth Century: The Global Setting. In: R. Priscilla & J. M. (Eds.), Hong Kong in the Cold War (pp. 1-14). Hong Kong: Hong Kong University Press.
---
Course Co-ordinator and Teacher(s)
Course Co-ordinator
Contact
Dr G.P.F. Wong
Department of Sociology, Faculty of Social Sciences
Tel: 3917 2065
Email: garypfhk@hku.hk
Teacher(s)
Contact
Dr G.P.F. Wong
Department of Sociology, Faculty of Social Sciences
Tel: 3917 2065
Email: garypfhk@hku.hk