CCCH9023 China: Culture, State and Society
Family and Development in Modern China

This course is under the thematic cluster(s) of:

Sustaining Cities, Cultures, and the Earth (SCCE)
The Human Life Span (HL)
Gender, Sexuality, and Diversity (GSD)
---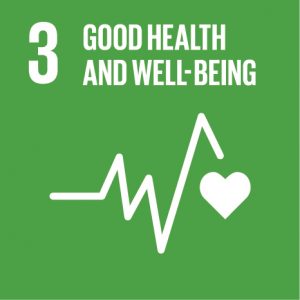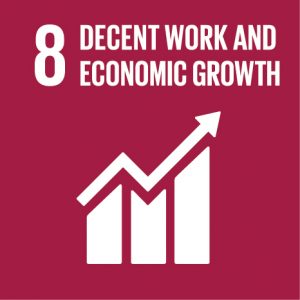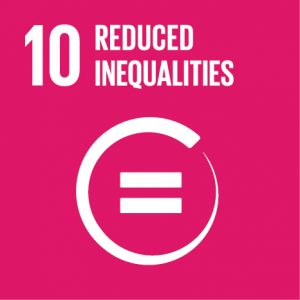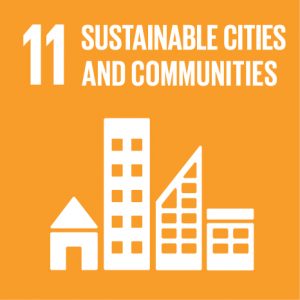 Course Description
Over the past few decades, family composition has substantially changed in parallel with socio-economic development in China. Traditional values of a family had been evolving from Confucian basis to greater individual autonomy. From the late Mao era, China introduced the one-child policy to limit the population growth in 1978 as a prerequisite for economic development and for the success of the Four Modernizations programme. The one-child policy, urbanization and migration have deeply influenced family norms, changed family structures and affected all family members. It is not yet clear about the impact of the change of population policy in recent years. The transformation of family norms and values not only deeply affects marriage, family formation, childbearing behaviours as well as obligations to support older adults, but also aggregately restructures the population composition. This course aims at introducing the various family theories, concepts, facts and general demographic changes to understand the inter-relatedness of the demographic, social, cultural, economic and political issues with family transitions in Modern China.

Course Learning Outcomes
On completing the course, students will be able to:
Identify and explain the theories, models and facts about family changes and its interconnectedness of modernization from multidisciplinary perspectives.
Underline and clarify basic family theories and concepts and apply the analysis to the contexts of China and international settings.
Trace and differentiate major sources of family demographic data and their limitations.
Analyze the contributions of family, marriage, childbearing and its impact from migration and urbanization and characterize the political and social forces in the process of modernization at the local and global levels.
Examine the social and economic implications of family dynamics in a multidisciplinary context with reference to the situations of Modern China.
Identify and describe the key facts about family planning scheme and one-child and recently changed population policy in China and evaluate the impacts of the forces on the modernization.
Locate and appraise family issues (e.g., left-behind children, women and older adults, health care, etc.) to social services and public policies.
Offer Semester and Day of Teaching
Second semester (Wed)
---
Study Load
| | |
| --- | --- |
| Activities | Number of hours |
| Lectures | 24 |
| Tutorials | 8 |
| Reading / Self-study | 20 |
| Assessment: Essay / Report writing | 30 |
| Assessment: Presentation (incl preparation) | 10 |
| Assessment: Take-home written examination (incl preparation) | 45 |
| Assessment: In-class peer reviewed assessment | 5 |
| Total: | 142 |
Assessment: 100% coursework
| | |
| --- | --- |
| Assessment Tasks | Weighting |
| In-class participation and discussions | 25 |
| Group project | 30 |
| Quiz | 10 |
| Take-home written examination | 35 |
---
Required Reading
All required readings will be available on the course's Moodle as below:
Adams, B. N. (2004). Families and family study in international perspective. Journal of Marriage and Family, 66(5), 1076-1088.
Afridi, F., Li, X.S., Ren, Y. (2014). Social identity and inequality: The impact of China's Hukou system. Journal of Public Economics, 123, 17-29.
Attané, I. (2002). China's family planning policy: An overview of its past and future. Studies in Family Planning, 33(1), 103-113.
Cao, H., Zhou, N., Fang, X., & Fine, M. (2017). Marital well-being and depression in Chinese marriage: Going beyond satisfaction and ruling out critical confounders. Journal of Family Psychology, 31(6), 775-784.
Chen, J. (2011). Internal migration and health: Re-examining the healthy migrant phenomenon in China. Social Science & Medicine, 72, 1294-1301.
Chen, J., Wu, K., & Sung-Chan, P. L. P. (2012). Families on the move in China: Challenges, strategies, and implications. China Journal of Social Work, 5(2), 109-122.
Coontz, S. (2004). The world historical transformation of marriage. Journal of Marriage and Family, 66(4), 974-979.
Feng, W., Cai, Y., & Gu, B. (2013). Population, policy, and politics: How will history judge China's one-child policy? Population and Development Review, 38, 115-129.
Feng, Z., Liu, C., Guan, X., & Mor, V. (2012). China's rapidly aging population creates policy challenges in shaping a viable long-term care system. Health Affairs, 31(12), 2764-2773.
Fowler, A. R., Gao, J., & Carlson, L. (2010). Public policy and the changing Chinese family in contemporary China: The past and present as prologue for the future. Journal of Macromarketing, 30(4), 342-353.
Fu, Q., & Ren, Q. (2010). Educational inequality under China's rural-urban divide: The hukou system and return to education. Environment and Planning, 42, 592-610.
Glass, A. P., Gao, Y., & Luo, J. (2013). China: Facing a long-term care challenge on an unprecedented scale. Global Public Health, 8(6), 725-738.
Gong, P., Liang, S., Carlton, E., et al. (2012). Urbanization and health in China. Lancet, 379(9818), 843-852.
Guilmoto, C. Z. (2012). Skewed ratios at birth and future marriage squeeze in China and India, 2005-2100. Demography, 49, 77-100.
Harris, A., Yu, G., Barclay, L., Belton, S., Zweng, W. Y., Min, H., Xu, A., Liao, H., & Zhou, Y. (2007). Consequences of birth policies and practices in post-reform China. Reproductive Health Matters, 15(30), 114-124.
He, C., & Ye, J. (2014). Lonely sunsets: Impacts of rural-urban migration on the left-behind elderly in rural China. Population, Space and Place, 20, 352-369.
Hu, H., Lu, S., & Huang, C. C. (2014). The psychological and behavioral outcomes of migrant and left-behind children in China. Children and Youth Services Review, 46, 1-10.
Huang, P. C. C. (2011). The modern Chinese family: In light of economic and legal history. Modern China, 37(5), 459-497.
Huang, P. C. C. (2011). The modern Chinese family: In light of economic and legal history. Modern China, 37(5), 459-497.
Hui, E. C. M., Yu, K. H., Ye, Y. (2014). Housing preferences of temporary migrants in urban China in the wake of gradual Hukou reform: A case study of Shenzhen. International Journal of Urban and Regional Research, 38(4), 1384-1398.
Jacka, T. (2012). Migration, householding and the well-being of left-behind women in rural Ningxia. The China Journal, 67, 2012.
Ji, Y. (2015). Between tradition and modernity: "Leftover" women in Shanghai. Journal of Marriage and Family, 77, 1057-1073.
Ji, Y., Wu, X., Sun, S., & He, G. (2017). Unequal care, unequal work: toward a more comprehensive understanding of gender inequality in post-reform urban China. Sex Roles, 77, 765-778.
Ji, Y., Yeung, W. J. J. (2014). Heterogeneity in contemporary Chinese marriage. Journal of Family Issues, 35(12), 1662-1682.
Jiang, L. (1995). Changing Kinship Structure and its Implications for Old-Age Support in Urban and Rural China. Population Studies, 49(1), 127-145.
Kuang, L., & Liu, L. (2012). Discrimination against rural-to-urban migrants: The role of the Hukou System in China. PLoS ONE,7(11).
Lee, W. Y., Nakamura, S., Chung, M. J., Chun, Y. J., Fu, M., Liang, S. C., & Liu, C. L. (2013). Asian couples in negotiation: A mixed-method observational study of cultural variations across five Asian regions. Family Process, 52, 499-518.
Li, L. (2011). The challenges of healthcare reforms in China. Public Health, 125(1), 6-8.
Min, D. (2013). From the revolutionary family to the materialistic family: Keywords for a contemporary social history of China. Indian Journal of Gender Studies, 20(3), 393-413.
Pan, L., & Ye, J. (2017). "Children of great development": Difficulties in the education and development of rural left-behind children. Chinese Education & Society, 50, 336-349.
Qian, Y., & Jin, Y. (2018). Women's fertility autonomy in urban China: The role of couple dynamics under the universal two-child policy. Chinese Sociological Review, 50(3), 275-209.
Ran, M. S., Zhang, T. M., Wong, I. Y. L., Yang, X., Liu, C. C., Liu, B., Luo, W., Kuang, W. H., Thornicroft, G., Chan, C. L. W., & CMHP study group. (2018). Internalized Stigma in People with Severe Mental Illness in Rural China. International Journal of Social Psychiatry, 64(1), 9-16.
Siciliano, G. (2014). Rural-urban migration and domestic land grabbing in China. Population, Space and Place, 20, 333-351.
Song, Y. (2014). Losing an only child: The one-child policy and elderly care in China. Reproductive Health Matters, 22(43), 113-124.
Tian, F. F. (2013). Transition to first marriage in reform-era urban China: The persistent effect of education in a period of rapid social change. Population Research and Policy Review, 32(4), 529-552.
Wang, C. (2012). History of the Chinese Family Planning program: 1970-2010. Contraception, 85(6), 563-569.
Wong, Y. C., & Leung, J. (2012). Long-term care in China: Issues and prospects. Journal of Gerontological Social Work, 55(7), 570-586.
Wu, X., & Zheng, B. (2018). Household registration, urban status attainment, and social stratification in China. Research in Social Stratification and Mobility, 53, 40-49.
Xu, A., & Xia, Y. (2014). The changes in mainland Chinese families during the social transition: A critical analysis. Journal of Comparative Family Studies, 45(1), 31-53. From http://digitalcommons.unl.edu/famconfacpub/91
Yan, F., Tang, S., & Zhang, J. (2014). Global implications of China's healthcare reform. International Journal of Health Planning and Management.
Yi, C. C., & Chen, Y. H. (2014). The intergenerational transmission of the value of children in Chinese families. Comparative Population Studies, 39, 679-706.
Zeng, Y., & Hesketh, T. (2016). The effects of China's universal two-child policy. Lancet, 388, 1930-1938.
Zuo, J., & Bian, Y. (2005). Beyond resources and patriarchy: Marital construction of family decision-making power in post-Mao urban China. Journal of Comparative Family Studies, 34(4), 601-622.
Zuo, J., & LaRossa, R. (2009). Rethinking family patriarchy and women's positions in presocialist China. Journal of Marriage and Family, 71(3), 542-557.
---
Course Co-ordinator and Teacher(s)
Course Co-ordinator
Contact
Professor V.W.Q. Lou
Department of Social Work and Social Administration, Faculty of Social Sciences
Tel: 3917 4835
Email: wlou@hku.hk
Teacher(s)
Contact
Professor V.W.Q. Lou
Department of Social Work and Social Administration, Faculty of Social Sciences
Tel: 3917 4835
Email: wlou@hku.hk