CCCH9023 China: Culture, State and Society
Family and Development in Modern China

This course is under the thematic cluster(s) of:

Sustaining Cities, Cultures, and the Earth (SCCE)
The Human Life Span (HL)
Gender, Sexuality, and Diversity (GSD)
---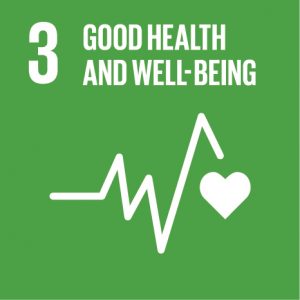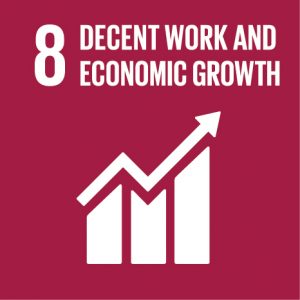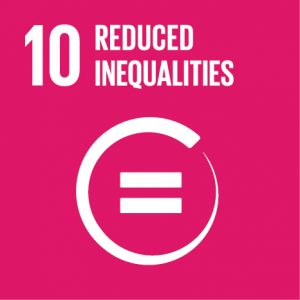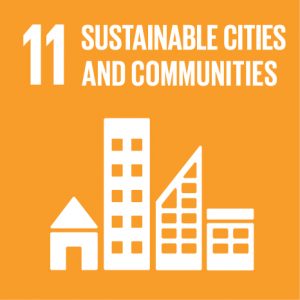 Course Description
Embark on an exciting journey exploring the remarkable transformation of family dynamics in China over the past few decades, you will be invited to reflect how and to what extent traditional Confucian values have evolved to embrace greater individual autonomy. Moreover, we are going to witness the impact of the one-child policy, urbanization, and migration on family norms, structures, and multi-generational connections. Adopt a family life cycle approach to gain insights into family formation, childbearing behaviors, and the responsibility of caring for older adults, you'll be introduced to various family theories, concepts, facts, and demographic shifts, which will enable you to understand the intricate interplay between demographic, social, cultural, economic, and political factors shaping family transitions in modern China. Join us in this captivating exploration designed for first-year undergraduate students from all disciplines – a journey that promises to be both motivational and enlightening!

Course Learning Outcomes
On completing the course, students will be able to:
Identify and explain

key concepts

and facts about family and its interconnectedness of

migration, urbalization and

modernization.
Analyze the

changes

of family

formation

, childbearing

behaviours,

and

respnsiblity of caring for older adults

from

a family life cycle approach

.

Examine the social and economic implications of family dynamics with reference to the situations of modern China.
Offer Semester and Day of Teaching
Second semester (Wed)
---
Study Load
Activities
Number of hours
Lectures
24
Tutorials
8
Reading / Self-study
40
Assessment:

Group project

30
Assessment: Presentation (incl preparation)
20
Assessment:

Term paper

30
Total:
152
Assessment: 100% coursework
| | |
| --- | --- |
| Assessment Tasks | Weighting |
| Tutorial presentation and participation | 30 |
| Group project | 30 |
| Term paper | 40 |
---
Required Reading
All required readings will be available on the course's Moodle.
Key reading:
Required reading list:
Cai, Z., Chen, M., Ye, P., & Yip, P. S. F. (2022). Socio-economic determinants of suicide rates in transforming China: A spatial-temporal analysis from 1990 to 2015.

The Lancet regional health. Western Pacific

, 19100341–100341. From

https://doi.org/10.1016/j.lanwpc.2021.100341

Chow, A. Y. M. (2017). Death in the family – bereavement and mourning in contemporary China. In X. Zang & L. X. Zhao, Handbook on the Family and Marriage in China (pp. 373–391). Edward Elgar Publishing. From https://doi.org/10.4337/9781785368196.00028
Deng, S. Y., Zhao, I. Y., Ho, M., Saravanakumar, P., Molassiotis, A., & Montayre, J. (2022). Rural-urban disparities in healthy ageing: Evidence from a national study in China. Collegian (Royal College of Nursing, Australia), 29(6), 843–849. From https://doi.org/10.1016/j.colegn.2022.06.008
Gietel-Basten, S. (2017). Family planning and fertility transition in China. In X. Zang & L. X. Zhao, Handbook on the Family and Marriage in China (pp. 187–203). Edward Elgar Publishing. From https://doi.org/10.4337/9781785368196.00017
Hu, Y., & Scott, J. (2016). Family and Gender Values in China: Generational, Geographic, and Gender Differences. Journal of family issues, 37(9), 1267–1293. From https://doi.org/10.1177/0192513X14528710
Liu, H., & Mu, Z. (2022). Mate selection in China: Trends and determinants. Family relations. From https://doi.org/10.1111/fare.12718 [Online]
Qian, Y., & Jin, Y. (2020). Premarital Pregnancy in China: Cohort Trends and Educational Gradients. Studies in family planning, 51(3), 273–291. From https://doi.org/10.1111/sifp.12135
Qian, Z., Cheng, Y., & Qian, Y. (2020). Hukou, marriage, and access to wealth in Shanghai. Journal of ethnic and migration studies, 46(18), 3920–3936. From https://doi.org/10.1080/1369183X.2019.1592883
Song, Y., & Zhang, Y. B. (2012). Husbands' Conflict Styles in Chinese Mother/Daughter-In-Law Conflicts: Daughters-in-Law's Perspectives. Journal of family communication, 12(1), 57–74. From https://doi.org/10.1080/15267431.2011.629968
Tang, S., Yang, T., Ye, C., Liu, M., Gong, Y., Yao, L., Xu, Y., & Bai, Y. (2022). Research on grandchild care and depression of Chinese older adults based on CHARLS2018: the mediating role of intergenerational support from children. BMC public health, 22(1), 137–137. From https://doi.org/10.1186/s12889-022-12553-x
Zeng, Y., & Hesketh, T. (2016). The effects of China's universal two-child policy. The Lancet (British edition), 388(10054), 1930–1938. From https://doi.org/10.1016/S0140-6736(16)31405-2
Zhang, L., Zeng, Y., Wang, L., & Fang, Y. (2020). Urban-Rural Differences in Long-Term Care Service Status and Needs Among Home-Based Elderly People in China. International journal of environmental research and public health, 17(5), 1701. From https://doi.org/10.3390/ijerph17051701
Zheng, J. (2020). Women's 'Gender Capital' Experiences in Conjugal Housing Consumption: Understanding a New Pattern of Gender Inequality in China. Chinese sociological review, 52(2), 144–166 From https://doi.org/10.1080/21620555.2019.1680279
---
Course Co-ordinator and Teacher(s)
Course Co-ordinator
Contact
Professor V.W.Q. Lou
Department of Social Work and Social Administration, Faculty of Social Sciences
Tel: 3917 4835
Email: wlou@hku.hk
Teacher(s)
Contact
Professor V.W.Q. Lou
Department of Social Work and Social Administration, Faculty of Social Sciences
Tel: 3917 4835
Email: wlou@hku.hk