CCCH9025 China: Culture, State and Society
Humanity and Nature in Chinese Thought

This course is under the thematic cluster(s) of:

Sustaining Cities, Cultures, and the Earth (SCCE)
The Quest for a Meaningful Life / The Universe and the Question of Meaning (UQM)
The Human Life Span (HL)
---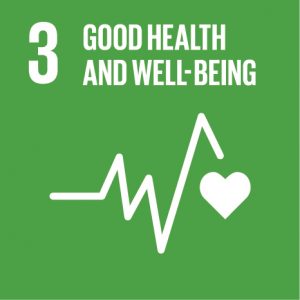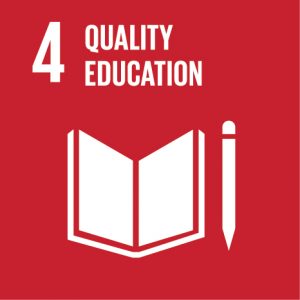 Non-Permissible Combination:
CCCH9038 Chinese Social Values: Authority and Anarchy
Course Description
This course explores the ways Classical Chinese Masters teachings impacted Chinese social ethics throughout its history. These masters had distinctive understandings and approaches to the relation between the human, social realm and the realm of nature. The dominant tendency in traditional Chinese ethical, religious, and political thought has been to ground ethical and political ideals in a normative conception of humanity's relation to nature, as epitomized by the slogan, "nature and humanity join as one". The course explores the conceptions of humanity, nature, and the relation between them that underlie the many competing versions of this ideal of naturalistic humanism. Students will be led to chart their own view of our relation to nature, grounded in culturally authentic concepts and patterns of thinking, with the aim of enhancing their appreciation of Chinese ethical and philosophical culture, on the one hand, and modern scientific and philosophical naturalism, on the other. Schools of thought covered will include Confucianism, Daoism, Mohism, and Chan (Zen) Buddhism.

Course Learning Outcomes
On completing the course, students will be able to:
Describe various

philosophical

conceptions of the relation between humanity and nature presented in the ancient and medieval eras and be able to explain their social and ethical significance.
Critically examine these conceptions and identify their strengths and weaknesses.
Demonstrate interpretive, analytical, and argumentative skills in oral presentation and writing by discussing and critiquing these conceptions in written assignments and tutorial discussions.
Demonstrate appreciation of the conceptual frameworks and shared commitments of traditional Chinese philosophy, particularly

with regard to how they

bear on humanist and naturalist conceptions of normativity.
Demonstrate

reasoned

personal reflection on different views of humanist and natural morality in the light of the traditional understandings of human society and its place in nature. Be able to apply it in sound reasoning in the context of contemporary ethical, political, or environmental issues.
Offer Semester and Day of Teaching
First semester (Wed)
---
Study Load
| | |
| --- | --- |
| Activities | Number of hours |
| Lectures | 26 |
| Tutorials | 10 |
| Reading / Self-study | 60 |
| Assessment: Essay / Report writing | 12 |
| Assessment: Debate | 12 |
| Total: | 120 |
Assessment: 100% coursework
| | |
| --- | --- |
| Assessment Tasks | Weighting |
| Tutorial participation | 33 |
| Brief writing assignments | 34 |
| Short essay | 33 |
---
Required Reading
Readings will include brief selections from both original and secondary sources. A course textbook in PDF version will be available on the Moodle Website. Original sources will include Analects, Mozi, Mengzi (Mencius), Dao-De Jing, Zhuangzi, Xunzi, and the Platform Sutra. Secondary sources will draw from Hansen (1992), Chan (1963), and Liang (1968), among others. Students will be advised to consult ctext.org for more detailed examination of original sources.
References: 
Brière, O. (1979).

Fifty years of Chinese philosophy, 1898-1950

. Westport, CT: Greenwood Press.

Chang, C. (1962).

The development of Neo-Confucian thought

(Vol. 2). New York: Bookman Associates.

Cheng, Z., & Bunnin, N. (2002).

Contemporary Chinese philosophy

. Malden, MA: Blackwell Publishers.

Hansen, C. (1992).

A Daoist theory of Chinese thought: A philosophical interpretation

. New York: Oxford University Press.

Ivanhoe, P. J. (2000).

Confucian moral self-cultivation

(2nd ed.). Indianapolis, IN: Hackett Publishing Company.

Kwok, D. W. Y. (1971).

Scientism in Chinese thought, 1900-1950

. New York: Biblo and Tannen.

Lai, K. (2008).

An introduction to Chinese philosophy

. Cambridge, UK; New York: Cambridge University Press.

Makeham, J. (2010).

Dao companion to Neo-Confucian philosophy

. Dordrecht; New York: Springer.

Tang, C. (1956). Chang Tsai's theory of mind and its metaphysical basis.

Philosophy East and West, 6

, 113-136.

Tang, C. (1970). The development of the concept of moral mind from Wang Yang-ming to Wang Chi. In W. T. De Bary (Ed.),

Self and society in Ming thought

(pp. 93-120). New York: Columbia University Press.

Zhou, C. (1960).

The May Fourth movement: Intellectual revolution in modern China

. Cambridge: Harvard University Press.
Translations:
Chan, W. (1963).

A source book in Chinese philosophy

. Princeton, NJ: Princeton University Press.

Confucius, & Lau, D. C. (1979).

The analects (Lun yü)

. Harmondsworth; New York: Penguin Books.

De Bary, W. T., Bloom, I., Chan, W., Adler, J., & Lufrano, R. J. (1999).

Sources of Chinese tradition

(2nd ed.; Vols. 1 and 2). New York: Columbia University Press.

Gardner, D. K., & Zhu, X. (1990).

Learning to be a sage: Selections from the conversations of Master Chu, arranged topically

. Berkeley, CA: University of California Press.

Huineng, Lu, J., Wang, Y., & Ivanhoe, P. J. (2009).

Readings from the Lu-Wang School of Neo-Confucianism

. Indianapolis, IN: Hackett Publishing Company.

Ivanhoe, P. J., & Van Norden, B. W. (2005).

Readings in classical Chinese philosophy

(2nd ed.). Indianapolis, IN: Hackett Publishing Company.

Laozi, & Lau, D. C. (1963).

Tao te ching

. Baltimore: Penguin Books.

Liang, Q. (1968).

History of Chinese political thought during the early Tsin period

(L. T. Chen, Trans.). Taipei: Ch'eng Wen.

Mencius, & Lau, D. C. (1970).

Mencius

. Harmondsworth: Penguin.

Watson, B., Mo, D., Xunzi, & Han, F. (1967).

Basic writings of Mo Tzu, Hsün Tzu, and Han Fei Tzu

. New York: Columbia University Press.
---
Course Co-ordinator and Teacher(s)
Course Co-ordinator
Contact
Dr

A.C.S. Chin


School of Humanities (Philosophy), Faculty of Arts
Tel: 3917 2796
Email: arthurc1@hku.hk
Teacher(s)
Contact
Dr

A.C.S. Chin


School of Humanities (Philosophy), Faculty of Arts
Tel: 3917 2796
Email: arthurc1@hku.hk